CHALONS-EN-CHAMPAGNE, France — One hundred years ago, an Army sergeant looked over four caskets draped in American flags inside the city hall here and chose the U.S. soldier who would embody the sacrifice of everything, even his name, to a cause greater than himself.
French and American soldiers stood guard that night, never leaving the Unknown Soldier's side.
On Saturday and Sunday, hundreds gathered for a vigil, a military parade and other ceremonies dedicated to that soldier and the many others he represents.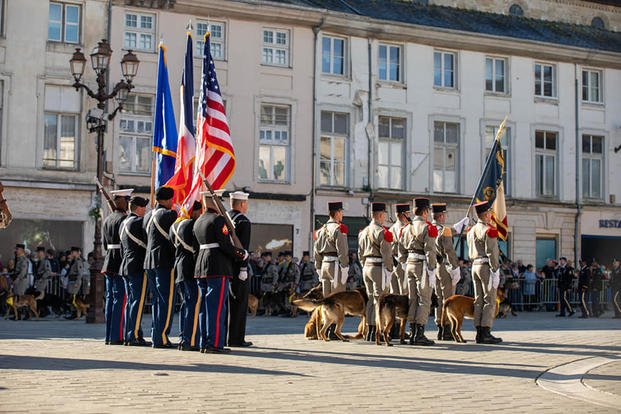 The attendees included current and former guards of the Tomb of the Unknown Soldier, Gold Star mothers, veterans, military spouses and onlookers who, simply by remembering, shared in keeping the legacy of the Unknown Soldier's selection alive.
"It's a part of our history," said Benoist Apparu, mayor of this city of about 45,000 people. "We need to celebrate this for the younger generation, so that they do not forget what happened here."
France and Great Britain each dedicated tombs to their unknown World War I dead on Nov. 11, 1920. The U.S. Congress approved a memorial to be placed in Arlington National Cemetery the following year.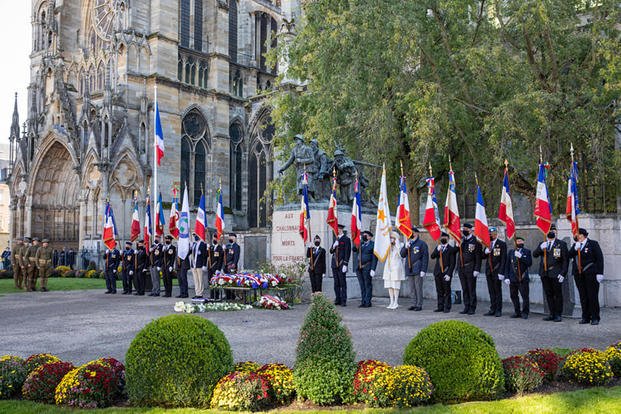 On Oct. 23, 1921, caskets carrying the remains of unidentified U.S. soldiers from four different war cemeteries in France arrived in the city, which was then known as Chalons-sur-Marne.
The selection was set to be made at 11 a.m. the next morning by an American officer, until Maj. Gen. Harry Rogers went off-script, according to an account from the Society of the Honor Guard, Tomb of the Unknown Soldier.
Rogers decided that a soldier who possibly served in the same trenches should make the choice.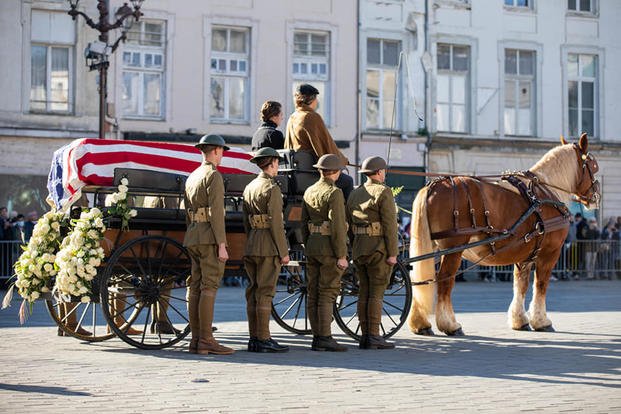 Sgt. Edward F. Younger of the Army of Occupation on the Rhine had shown up for duty as a pallbearer that day.
It fell to him to choose. Younger was nonchalant about it in interviews shortly afterward. But in a 1936 syndicated newspaper column, he described feeling overwhelmed.
"Perhaps one of them had fought with me, had befriended me, had possibly shielded me from a bullet that might have put me in his place," he wrote. "Who would even know?"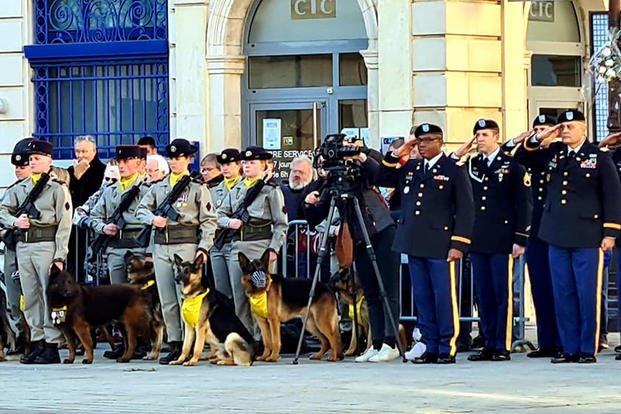 Unknown soldiers would later be chosen to rest at Arlington National Cemetery to symbolize those who died in World War II, Korea and Vietnam.
The tomb at Arlington also represents "every mother whose son has not come back and is unknown," said Pam Stemple, second vice president of American Gold Star Mothers.
Scientific advances have meant that more unknown service members from past wars have been subsequently identified.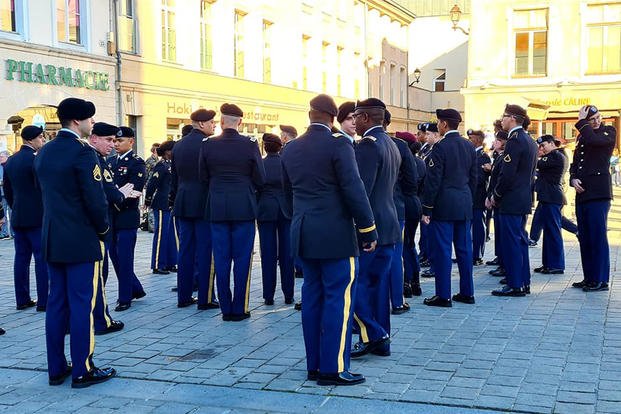 Modern logistics have also contributed to preventing those killed in recent wars from being unknown.
Stemple's son, Army Ranger Sgt. 1st Class Tomas Avey, died in Afghanistan in 2015. She reflected on what mothers who never got their children back endured.
"We want to honor that, and that's why it's so important for us to go and see this," Stemple said.
For Stemple and about 40 others, the stop in Chalons-en-Champagne is part of a pilgrimage that has included cemeteries and monuments throughout France.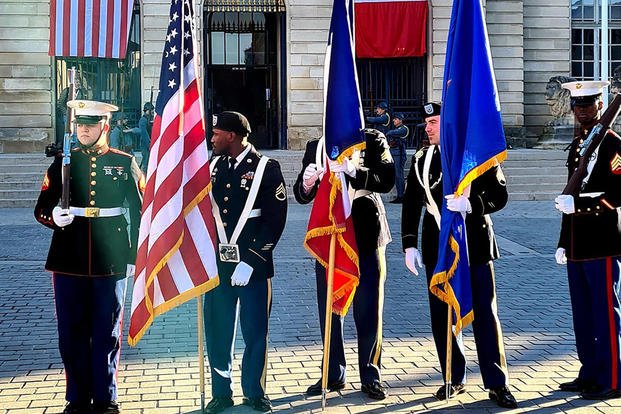 There have been hard moments, and tears flowed for some during taps on Sunday. But the pilgrimage participants say this has also been a celebration. And for some, it's added new color and depth to a mission of perpetuating the memory of the Unknown Soldier.
Gavin McIlvenna, the society's president, was first relief commander as a tomb guard at Arlington in 1997 and 1998.
He spent some nights on duty thinking about where the Unknown Soldier might have come from, and what it would have been like for him to travel on trains and a ship over the ocean to France.
For McIlvenna, the opportunity to follow the path of the man he guarded is nearly beyond description.
"That's the room Sgt. Younger made his selection," McIlvenna said while standing on the steps of city hall, as scores of people paid their respects at the vigil. "I don't know how many times I can say this is overwhelming. But it is."