LAS VEGAS -- The first thing you notice about the latest version of the Sig Sauer 365 is that the compact 9mm pistol has no front sight.
The P365 Sig Anti Snag (SAS) pistol features a high-tech luminous sighting system embedded into the rear of the slide as part of an overall design to eliminate snagging surfaces on the pistol for concealed carry, Phil Strader, pistol product manager at Sig, told Military.com on Saturday at a range day for SHOT Show 2020.
The 365 features a Meprolight FT Bullseye Sight, which makes the gun "truly special," Strader said, describing the glowing green sight that lines the pistol on target when the green dot is centered in the green circle.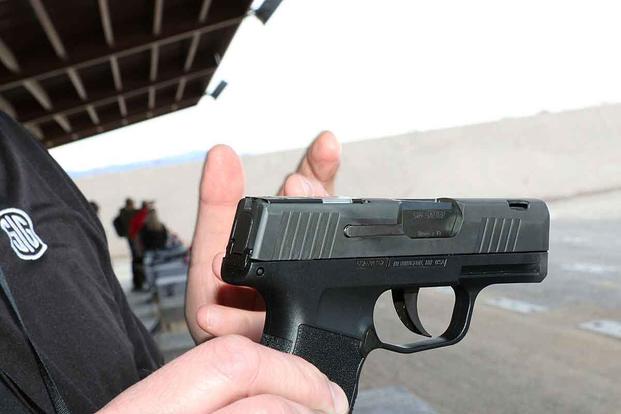 "When I first saw the sight, I wasn't excited about it until I had a chance to put it on the gun and shoot it. And I immediately saw what this sight would be ideal for and that is realistic aiming distances -- 10 yards and in. You will find this sight incredibly fast, and it is unlike anything you have ever seen before.
Related: Military.com's SHOT Show 2020 Coverage
"It's incredible. We get the same reaction out of every person that shoots it," he said. "It's like a holy-crap moment every time they look at it, and it is amazing to shoot."
All of the controls on the 365 SAS are flat to make it easier to draw from a concealed holster, covered by clothing.
"There are no snag points on the top, no snag points on the side," Strader said.
"The slide-catch lever is exactly that -- it is a slide-catch lever only; there is no slide releasing with this gun," he said, describing how the operator has to rack the slide back to unlock the slide.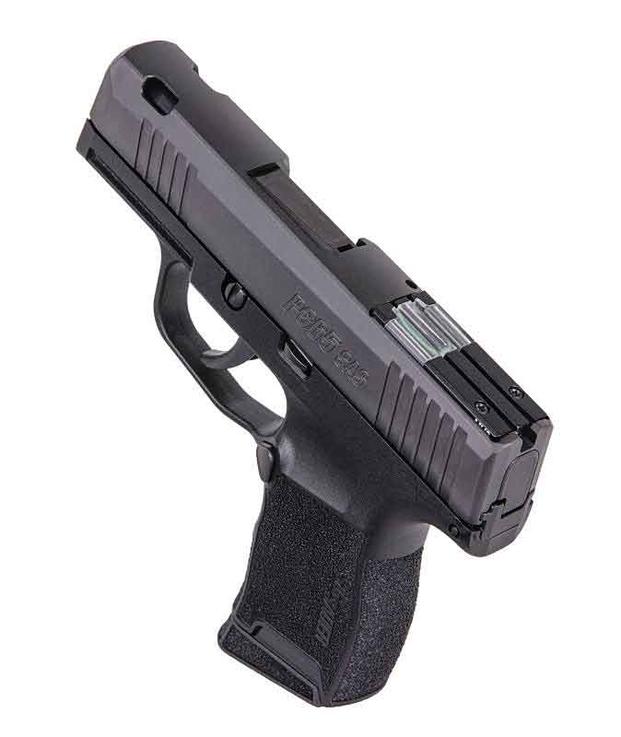 The pistol also features a ported slide to reduce recoil.
"There is about 30% less muzzle flip with this model than there is [with] a standard 365," Strader said.
The 365 SAS comes with two 10-round magazines and retails for about $580, a price tag well worth the investment, he added.
"You've got a 17.5-to-18-ounce pistol with minimal recoil with a truly innovative ... sight for use in close distances," Strader said.
-- Matthew Cox can be reached at matthew.cox@military.com.
Read More: Here's the New Light Machine Gun SOCOM Is Evaluating