The sergeant major of the Army commended the second lieutenant whose December traffic stop prompted a lawsuit and the firing of a Virginia police officer for remaining cool as a pair of cops pointed their weapons at him.
"Like many of you," Sergeant Major of the Army Michael Grinston tweeted Monday, "I was concerned by the video of [2nd Lt. Caron] Nazario's traffic stop in December. He represented himself and our Army well through his calm, professional response to the situation -- I'm very proud of him."
Nazario's case has received national attention after video footage of him being pulled over by two police officers in Windsor, Virginia, was made public last week. The lieutenant, who is Black and Latino, is a member of the Virginia National Guard and was in uniform when he was stopped the night of Dec. 5. Video footage was recorded by the police officers' body cameras and on Nazario's cell phone.
Read Next: Officer Accused of Force in Stop of Black Army Officer Fired
Nazario can be heard asking the police officers what is going on as they approach him with weapons drawn. The lieutenant, whose hands can be seen raised outside the driver's side window, then tells the cops he is afraid to get out of the vehicle.
"Yeah, you should be," one of the officers responds.
Nazario was pepper-sprayed and forced to the ground. The Windsor Police Department announced Sunday that one of the officers, Joe Gutierrez, was fired.
"[It] was determined that Windsor Police Department policy was not followed," the statement reads. "This resulted in disciplinary action, and department-wide requirements for additional training were implemented beginning in January and continue up to the present."
Grinston, who last year shared a video describing his own challenges with racial identity, said he has been assured Nazario is receiving support from his unit leadership.
"Situations like this are what I want Soldiers to discuss," Grinston said. "This is the reality that some of our Soldiers still face. As a Leader, you should know that and be willing to have conversations about how events like this impact your teams."
The Army, like all the military branches, just wrapped up mandatory extremism stand-down discussions across the force. The discussions were mandated by the defense secretary after dozens of military personnel and veterans were arrested for allegedly participating in the Jan. 6 riot at the U.S. Capitol.
The military also began a review of its policies following the 2020 death of George Floyd. Derek Chauvin, a former Minneapolis police officer, is currently on trial for Floyd's death.
Nazario filed a lawsuit in federal court against the officers involved in his traffic stop. His lawyer told the Virginian-Pilot, which first reported on the case last week, that Nazario's constitutional rights were violated.
Officials with the town of Windsor, which has a population of about 2,700 people, said they're cooperating with calls to review the officers' actions. Virginia's Democratic Gov. Ralph Northam said Sunday that he is disturbed and angered by the video showing the cops' treatment of Nazario.
The governor directed the Virginia State Police to conduct an independent investigation. Virginians' interactions with police need to be safe and fair, Northam said.
"I am inviting Army medic Lieutenant Caron Nazario to meet soon -- we must all continue the larger dialogue about reform in our country," the governor added.
-- Gina Harkins can be reached at gina.harkins@military.com. Follow her on Twitter @ginaaharkins.
Related Video: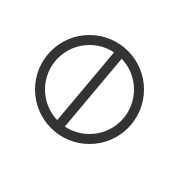 Related: Army Enlisted Leaders Open Up About Personal Struggles with Racial Identity