This week in the military, a survey shows last year sexual assault targeting female service members reached its highest levels since 2006; the Department of Veterans Affairs is encouraging veterans to apply for benefits and compensation related to sicknesses that were incurred by toxic burn pit exposure; Army leaders are incentivizing soldiers to graduate Ranger school, volunteer or score high physical fitness scores in exchange for more time off work; and families sickened by a fuel spill near Joint Base Pearl Harbor-Hickam last year are suing the Navy and alleging the service mishandled the prevention and aftermath of the leak at Red Hill.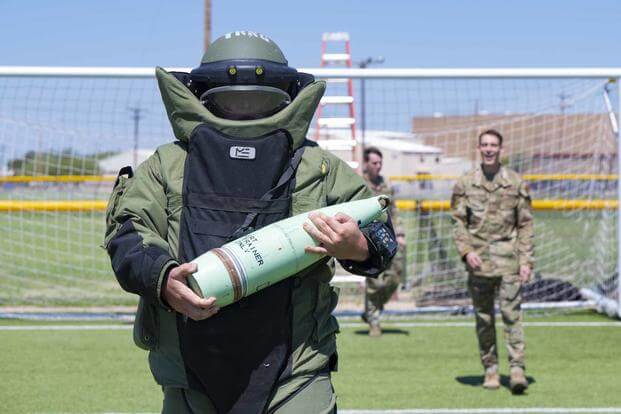 Josh Baker, University of Arizona Wildcats football team starting center, participates in a community day at Davis-Monthan Air Force Base, Arizona. (Staff Sgt. Alex Miller/U.S. Air Force)
Related: NFL Military Discount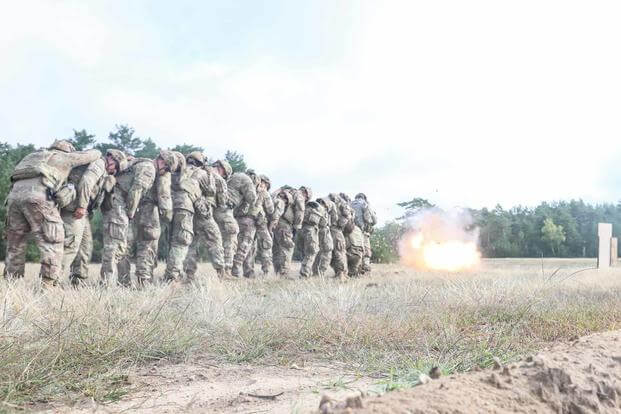 Soldiers conduct detonation cord training. (Capt. Paris Scroggins/U.S. Army)
Related: NCIS Recovers C-4 Explosives Missing for Months from Marine Corps Base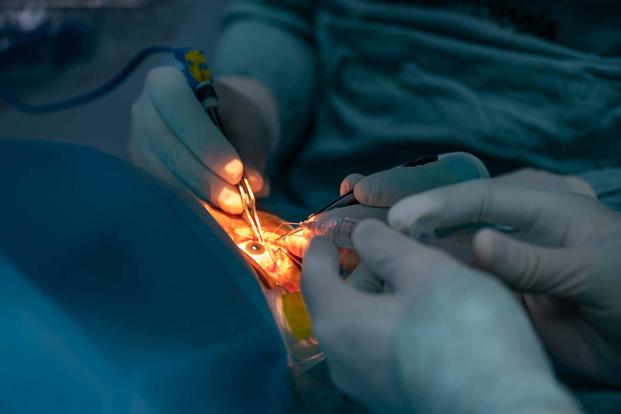 An Air Force ophthalmologist performs eye surgery on a patient at Unidad Nacional de Oftalmología, Guatemala. (Staff Sgt. Dustin Biven / U.S. Army)
Related:Should You Get Corrective Vision Surgery Before or After Joining the Military?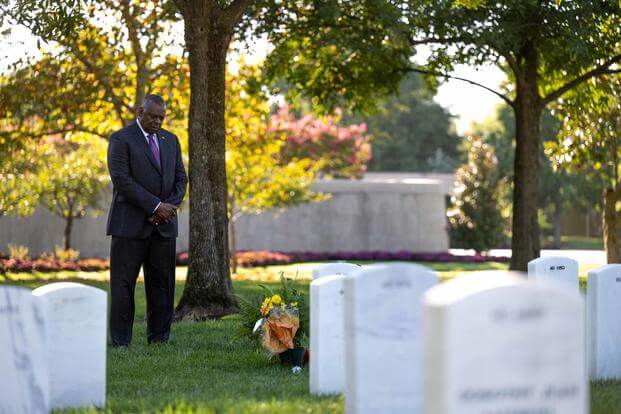 Defense Secretary Lloyd Austin pays respects at Arlington National Cemetery. (U.S. Air Force Tech. Sgt. Jack Sanders/Department of Defense)
Related: Austin Returns to Pentagon After Kicking Second COVID-19 Infection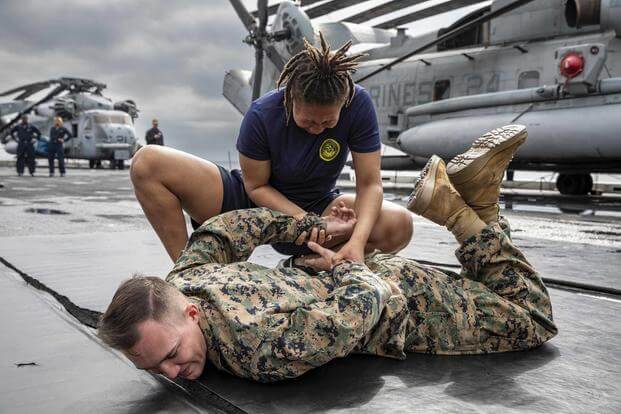 A sailor simulates handcuffing a suspect after being sprayed by pepper spray. (Mass Communication Specialist 1st Class John Bellino/U.S. Navy)
Related: First Woman to Serve as 'Chief of the Boat' on a Submarine Reports for Duty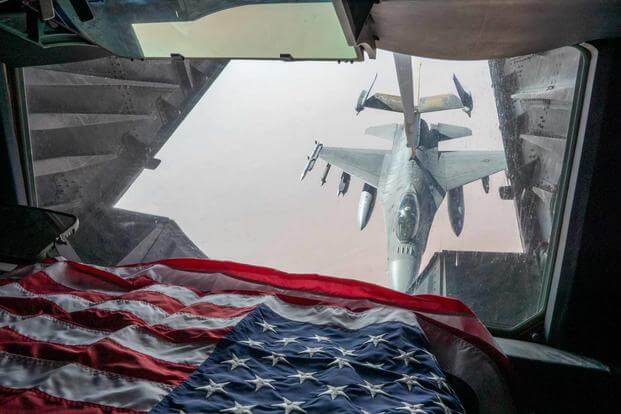 An F-16 receives fuel from a KC-10 over the U.S. Central Command area of responsibility. (Staff Sgt. Shannon Bowman/U.S. Air Force)
Related: F-16 Fighting Falcon
-- Drew F. Lawrence can be reached at drew.lawrence@military.com. Follow him on Twitter @df_lawrence.