Former Defense Secretary Ash Carter died from a heart attack Monday evening in Boston, according to a statement from his family. He was 68 years old.
Carter served during the latter years of the Obama administration from 2015-2017 and helped lead the department strategy in the war against the Islamic State in Iraq and Syria. He also opened all combat roles to women in 2015 and oversaw the first open service by transgender troops.
The technically minded former secretary was a Rhodes scholar and held a doctorate in theoretical physics from Oxford University. He left the Pentagon and joined the Harvard faculty in 2017, serving as the Belfer Professor of Technology and Global Affairs and the director of the Belfer Center for Science and International Affairs.
Read Next: Fort Bragg Just Finished Moving over 1,000 Soldiers from Moldy Barracks
"While he was known for his keen understanding of military technology, nuclear weapons and international affairs, Secretary Carter loved nothing more than spending time with the troops, making frequent trips to Iraq and Afghanistan to visit U.S. forces [with his wife Stephanie]," the family said in the statement released Tuesday.
His family said Carter always set aside politics and served both Republican and Democratic presidents over five administrations. He held multiple positions in the Defense Department in addition to secretary over the years, including deputy secretary and under secretary for acquisition technology and logistics.
"Many of you covered or worked with the former secretary and appreciate the many policy issues and people he touched during a career devoted to the national security of the United States," Peter Cook, his former Pentagon press secretary who handled the family's statement, wrote in an email to reporters. "Needless to say his family and friends are devastated by this news and are still processing his sudden passing. It was an honor and a privilege to serve him."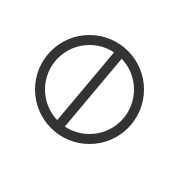 Force of the Future
Carter was confirmed as defense secretary in 2015 with wide support in the Senate, taking over from Chuck Hagel and profoundly changing the face of the U.S. military rank and file during his tenure.
Throughout U.S. military history, women had been locked out of combat roles that were reserved solely for men. That all changed in December 2015.
Carter made the landmark announcement that all occupations and positions without exemption would be opened to female service members, who had nevertheless been serving and dying in the post-9/11 wars that were still dragging on.
"They'll be allowed to drive tanks, fire mortars and lead infantry soldiers into combat," Carter said during a Pentagon press conference. "They'll be able to serve as Army Rangers and Green Berets, Navy SEALs, Marine Corps infantry, Air Force parajumpers, and everything else that was previously open only to men."
At the time, nearly 220,000 positions, or about 10%, were still closed off to women even after an earlier move in 2013 to integrate more roles. The Marine Corps was the only service branch that requested some of its positions -- infantry, fire support reconnaissance, machine gunner -- remain closed, but Carter said no.
"We are a joint force and I have decided to make a decision which applies to the entire force," he said.
It was part of a broader effort to reform personnel policies that Carter would brand his "Force of the Future" initiative. In a move that would prove more controversial, Carter also announced in June 2016 that transgender troops would be allowed to serve openly in the military.
"As a result of the yearlong study, I'm announcing today that we are ending the ban on transgender Americans in the United States military," Carter said during a press conference. "Effective immediately, transgender Americans may serve openly, and they can no longer be discharged or otherwise separated from the military just for being transgender."
The move would provide equality to an estimated 1,000 to 8,000 transgender troops -- a small fraction of the larger military -- who were serving amid uncertainty or who were concealing their gender identity. Open service would later be suddenly repealed by President Donald Trump and then reinstated by the current administration under President Joe Biden.
The Fight Against ISIS
When Carter took office the U.S. had been waging an air campaign against the Islamic State terrorist group after it surged across the Syrian border into Iraq and captured Mosul, one of the largest cities in that country.
But the air war was not successfully overcoming the Islamic State, which had proclaimed the region its "caliphate" from where it directed global terrorism, including the brutal execution of American and other foreign captives, the genocide of Iraqi's Yazidi minority and forced sexual slavery of women and children.
Months after taking over the Pentagon, Carter unveiled a revamped strategy that included limited U.S. troop involvement on the ground, a renewed effort to partner with Syrian Democratic Forces and the backing of Iraqi security forces that had already received U.S. training.
"We won't hold back from supporting capable partners in opportunistic attacks against (the Islamic State) or conducting such missions directly, whether by strikes from the air or direct action on the ground," Carter told the Senate Armed Services Committee during testimony in October 2015.
The Iraqi forces, backed by U.S. air power, fought a brutal battle with the Islamic State for months in 2017 that eventually led to retaking the key city in the summer of that year.
Carter had earlier announced in December 2016 that the U.S. would deploy hundreds more troops, including special operators, trainers, advisers and ordnance disposal teams, for a total of 500 personnel in Syria to assist local forces against the terror group. The Syrian Democratic Forces, with U.S. support, reclaimed the Islamic State's capital Raqqa in Syria in October 2017.
The key defeats for the Islamic State came after Carter had left the Pentagon in January 2017, but they had been accomplished by a plan laid by him and Joint Chiefs Chairman Gen. Joe Dunford. Carter wrote about the successes he saw in a column for Harvard in October 2017, as Raqqa was reclaimed.
"The story of how we got there is one of a little good fortune, a lot of skill and bravery on the part of young men and women from many nations -- and, I think, some key decisions and recommendations that I and the department's leadership made, and that President Obama consistently approved, to change a fight that had been going poorly," Carter wrote in the column published by the Belfer Center.
Technology and Teaching
Carter was also keenly interested in modernizing the military through new technologies and more rapid development, having started his career as a researcher at DoD affiliated research institutions. He touted partnerships with Silicon Valley to spur innovation.
In a 2015 trip to California, he said the Pentagon was interested in teaming up on a host of emerging technologies including robotics, biomedical engineering, 3D printing, distributed systems, data science and the internet of things.
"How do we mitigate the risk that comes with technology while simultaneously unleashing its promise and potential?" Carter said during the visit to Silicon Valley.
Carter oversaw $72 billion worth of Pentagon research and development in fiscal 2017, according to Harvard's Belfer Center, where he would go on to teach after leaving the Pentagon. He created the Defense Digital Service that brought in tech experts to the department, and the Pentagon chief information officer position. Carter also established the Defense Innovation Board that attracted Amazon's Jeff Bezos, former Google and Alphabet executive Eric Schmidt and others to work with the Pentagon.
"He opened Pentagon outposts in Silicon Valley, Boston, Austin, and other tech hubs to reconnect the government and military with private sector leaders and companies," according to the center.
The Harvard Kennedy School, which houses the Belfer Center, issued a statement Tuesday describing his death as sudden and devastating.
"Ash was devoted to our students: He said that one key reason he returned here was his experience at the Defense Department of visiting abroad and being greeted with the salutation 'Hello Professor Carter' from his former students – so he wanted to come back and work with more students, and he helped to raise funds for student fellowships," Dean Douglas Elmendorf said.
-- Travis Tritten can be reached at travis.tritten@military.com. Follow him on Twitter @Travis_Tritten.
Related: Carter Opens All Military Jobs to Women in Historic Move