A special Halloween episode of Fire Watch is out today: A Halloween Occurrence and the Veterans Who Live to Scare. Tune in wherever you get your podcasts.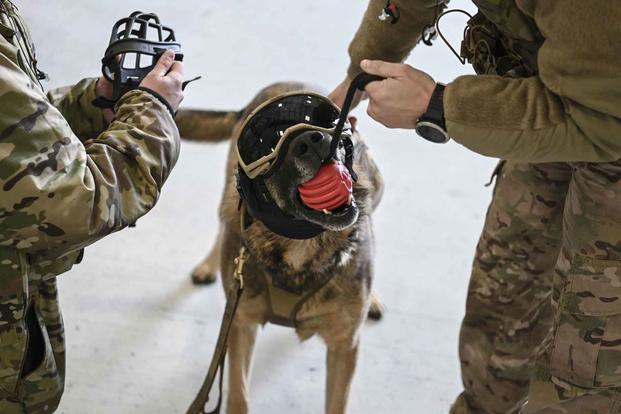 A military working dog dons safety glasses and a muzzle to help prepare for UH-1N training. (Airman 1st Class Stassney Davis/ U.S. Air Force)
Related: 13 Photos of Military Working Dogs Being Awesome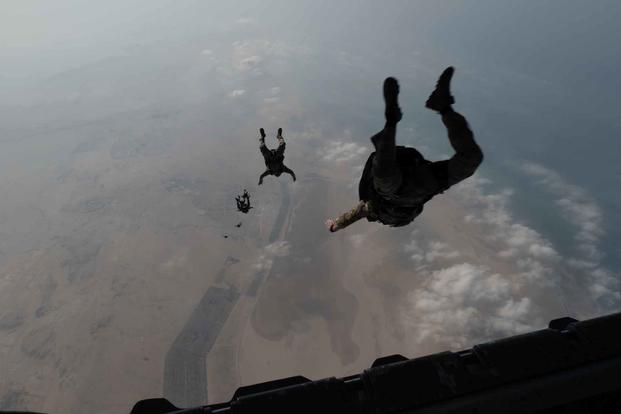 Troops jump from a C-130 during a training event over Bahrain and the Arabian Gulf (Mass Communication Specialist 1st Class Anita Chebahtah/U.S. Navy)
Related: Pararescuemen Perform Free-Fall Jumps from the Back of a C-130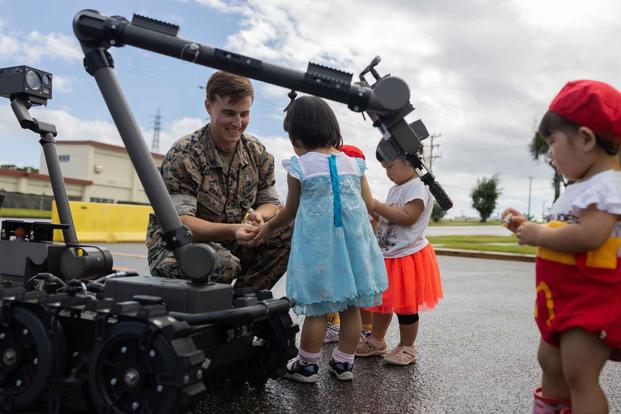 In what could fit right in with a dystopian sci-fi TV episode, an unmanned ground vehicle helps Marines distribute candy at Camp Hansen's Halloween event in Okinawa. (Lance Cpl. Abigail Godinez/U.S. Marine Corps)
Related: The Very First Bomb Disposal Robot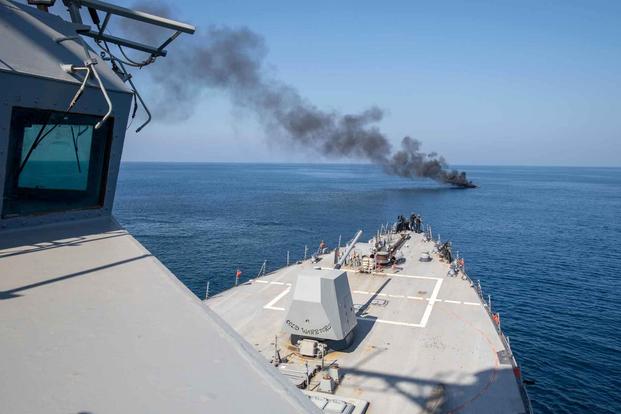 The guided-missile destroyer USS Nitze approaches a burning civilian motorboat in the Gulf of Aden to render aid. (Mass Communication Specialist 2nd Class Cryton Vandiesal/U.S. Navy)
Related: Islamic Revolutionary Guard Harass USS Nitze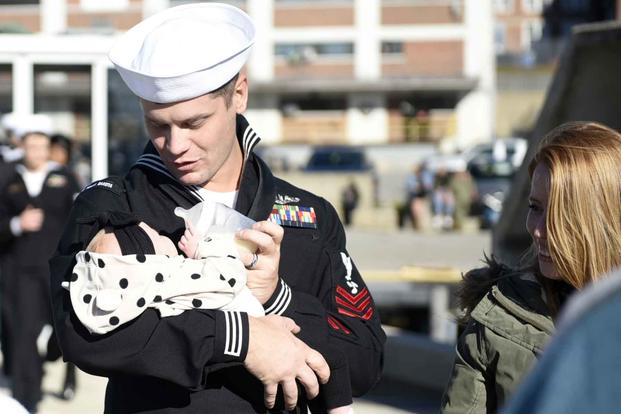 A sailor is greeted by his wife and newborn after returning home from deployment aboard the USS North Dakota. (Petty Officer 2nd Class Wesley Towner/U.S. Navy)
Related: Navy Says It Has Found the Source of Water Contamination Aboard Carrier, Leading to More Questions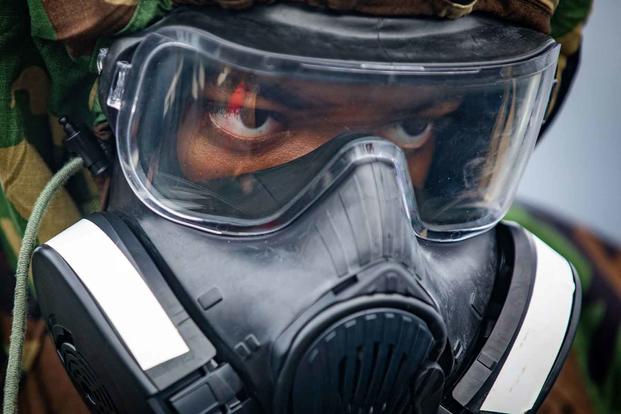 A sailor dons a gas mask in preparation for nuclear, biological and chemical training. (Mass Communication Specialist 2nd Class Sawyer Connall/U.S. Navy)
Related: M50/M51 Joint Service General Purpose Mask
-- Drew F. Lawrence can be reached at drew.lawrence@military.com. Follow him on Twitter @df_lawrence.