Carole De Nola, a Gold Star mother whose son had died of a fentanyl overdose, stood at the elegant San Francisco War Memorial for a Christmas party in 2022 with a rolled-up scroll festooned with long holiday ribbons in her hand.
Inside the bundle of documents was De Nola's appeal for congressional attention to the accumulating toll on service members of the drug that had killed her son, a dangerous synthetic opioid.
De Nola spotted the target of her appeal, then-Speaker of the House Nancy Pelosi, and made a beeline for her, only to be swarmed by aides who took the scroll and swept De Nola aside.
Read Next: Undesignated 'Dogs of the Navy' Who Scrape Rust and Paint Ships Are Getting Help Finding New Jobs
Ari McGuire, De Nola's only child, had been a 23-year-old reconnaissance scout with Fort Bragg's storied 82nd Airborne Division. He'd wanted to go to Ranger School and had already received an Army Commendation Medal in 2018 for a deployment to Afghanistan.
But on a Friday night in August 2019, De Nola got a call from an Army officer: Her son was on life support in a Fayetteville, North Carolina, hospital. Ari's heart had stopped beating while riding in an Uber, coming through the gate at Fort Bragg. An ambulance had managed to revive him, and Ari was induced into a coma upon arriving at the hospital.
De Nola, her husband Joseph, and the cantor from their synagogue had made the daylong trek from California to North Carolina to say goodbye to Ari. "When we got there, the doctor told us that there was nothing they could do. I'm sure that the whole hospital heard me screaming."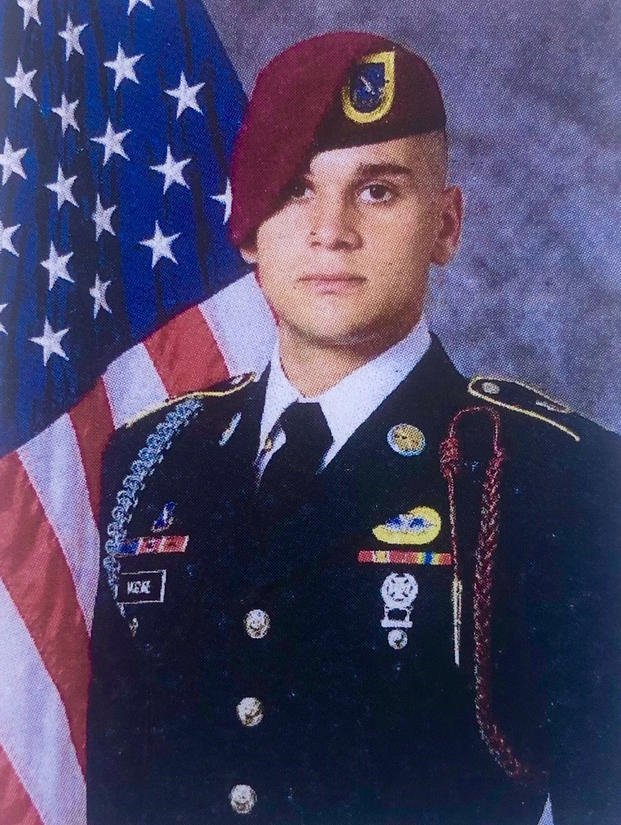 Ari had unknowingly overdosed on fentanyl. It's 50 to 100 times more potent than morphine, and tiny amounts can kill. "We didn't know what had happened," De Nola said. "It was absolutely the biggest nightmare I could ever imagine."
Ari's death was one of 332 fatal overdoses within the military, according to information newly released by the Pentagon on ODs between 2017 and 2021 that was sent to lawmakers.
The vast majority of those have been newly categorized as "accidental." The five-year period saw 15,000 non-fatal ODs amongst the active-duty force.
The release of statistics on overdoses comes after a request from lawmakers last fall, following previous "Rolling Stone" magazine reporting on a startling string of overdoses at Fort Bragg, where McGuire died.
The Pentagon report acknowledges that Fort Bragg is a hot spot for ODs within the military. Thirty-four soldiers died at the base between 2017 and 2021; it also saw a 100% increase in drug crime over 2021. Those deaths account for more than 10% of the total fatalities reported by the military.
Among the Pentagon's findings was that the number of OD deaths involving fentanyl has more than doubled. Over half of all OD deaths occurred within the Army alone.
The fentanyl deaths in particular have shocked families, given that they often don't follow the pattern of a slide into drug dependency that has become all too familiar.
"My son wasn't an addict," De Nola said. She had been surprised by her son's decision to join the Army. He'd attended a high school for creative kids drawn to the arts and designed an entire stage setting for his favorite opera as part of his application process. She hadn't seen any signs that he was using drugs.
"A lot of these kids go out to buy drugs and don't have any clue that they're laced with fentanyl," she continued. "The phrase should be fentanyl poisoning, not overdosing. People still don't know about this stuff."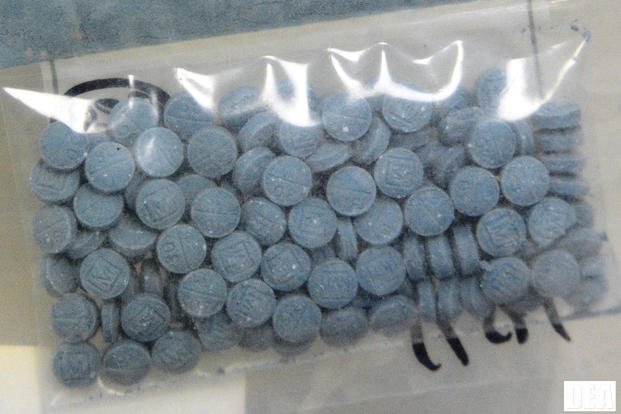 In his letter accompanying the release of the overdose data, the Pentagon's undersecretary for personnel and readiness, Gil Cisneros, wrote, "We share your concern that drug overdose is a serious problem and must be addressed."
De Nola said that she doesn't feel that the military has done enough.
"We're just trying to get the word out," De Nola said of her efforts to warn troops of the dangers of fentanyl. "All I care about is that the Army helps the soldiers that are there now. This is a national security issue. I don't give a sh-- about anything else."
While it's the first time the DoD has crunched the numbers on fentanyl's toll, other government institutions have grappled with the fallout for years. Hanging on the walls of the Drug Enforcement Agency headquarters are thousands of photos of young people who've died, laying bare the human cost.
It's estimated the opioid crisis will kill 1.2 million Americans in this decade alone. Fentanyl is now the leading cause of death for Americans ages 18 to 49, outpacing even suicide.
While the suicide epidemic within the military is well-known, it can be tougher to spot how the national opioid crisis is reflected within the ranks. The military seldom acknowledges deaths due to ODs.
Prevention efforts within the military are meager, according to veterans, active-duty service members and families who've lost their loved ones. There's no requirement for personnel to be informed of fentanyl's pervasiveness, leaving most young troops in the dark. Drug testing is common, but is too late for an OD.
"In the military, you're told not to use illicit drugs, but people still do it," said Alex Bennett, a professor at NYU's School of Public Health who has led several studies addressing opioid-use amongst military veterans.
"Only, the consequences are much more grave now," he added. "Now, slipping up can result in death, as opposed to potentially just a positive urinalysis test."
Bennett advocates for wider distribution of harm-reduction tools like fentanyl test strips to help potential drug users know if there is fentanyl in their supply and Naloxone to help counteract overdoses.
"I think what we have in the military is sort of an epidemic that's not fully acknowledged," he added.
There are three distinct waves of the now two decades-long opioid crisis.
The first started in the 1990s when drug manufacturer Purdue Pharma lied to medical professionals about the addictiveness of its new drug, OxyContin. After the regulators cracked down on easy-to-get opioids like OxyContin, heroin overtook the illegal drug market in 2010 as an alternative option for former Oxy users who no longer had reliable access to their drug.
Now in the so-called "third wave," fentanyl, which is a synthetic opioid, is illegally manufactured, usually in Mexico, and then shipped to the U.S., where local dealers frequently mix it to strengthen the potency of other drugs.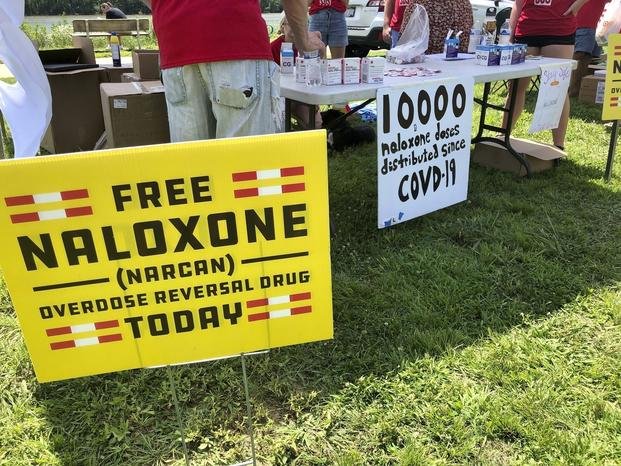 Fentanyl has long been used as an important pain management drug for patients with cancer or chronic pain -- and even on the battlefield -- when administered in careful doses.
If a dealer uses the right amount, fentanyl boosts a user's high, leading to repeat buyers. But the drugs are often spiked with indiscriminate measurements of fentanyl, leading people to unknowingly ingest lethal doses.
As Bennett points out, a person getting their regular supply of drugs, or a weekend warrior, isn't looking to OD on fentanyl. That's why the current crisis is particularly dangerous.
Racheal Bowman's son, Matthew Disney, was just 20 years old when he and a second soldier, Spc. Joshua Diamond, died together in their Fort Bragg barracks in 2021. They'd been killed by fentanyl-laced Percocet. Disney wasn't an addict, according to Bowman, and had gotten straight-A's in high school with aspirations of attending West Point.
"I feel like a lot of people want immediate change," Bowman said. "But change like that in an institution like the Army would take a lot of time. And there's a lot of things going on there that are far deeper than just some young kid who wanted to get a pill."
Bowman and De Nola are part of a growing group of Gold Star parents who don't just want to see the DoD collect data on ODs; they want to see the services take the risk of fentanyl more seriously, and better inform troops of its pervasiveness on American streets.
"Quite honestly, I really wish that they would just talk about it," Bowman said. "You can't fix the problem if you're in denial about its existence. The Army just needs to stand up and acknowledge the fact that fentanyl is a problem."
Much like the civilian population, the DoD report shows that the population most at-risk for both fatal and non-fatal ODs are just like McGuire and Disney -- white, male, and between 18 and 33. Civilians without college degrees are at higher risk, mirroring the risk to most young enlisted personnel.
Compared to the civilian population, DoD fatal OD rates are much lower: 5 deaths per 100,000 within the DoD versus 28.3 per 100,000 nationally. But some states like North Carolina (Fort Bragg, Camp Lejeune) and Washington (home to Joint Base Lewis-McChord) had military OD rates even higher than the national average. Shockingly, Kentucky (Fort Campbell, Fort Knox) had a military OD rate that was more than double the national average -- 50.4 per 100,000.
"I can promise you that if Matthew knew that there were a bunch of pills on the dark web that were being circulated, I promise you he wouldn't take it," Bowman said of her son.
-- Kelsey Baker is a freelance journalist and former active-duty Marine.
Related: In the Army, You're More Likely to Be Detained for Drugs Than Sexual Assault