"There are plenty of Black folks who can sit in at counters," Col. Jim Fowler, the fifth Black graduate of the U.S. Military Academy, told cadet Joe Anderson Jr. "Your job is to get through West Point."
There were only 11 Black cadets at West Point when Anderson began his plebe year in 1961. It was the early days of the Civil Rights Movement, and he was struggling with not being out marching in the streets.
Anderson did graduate from West Point in 1965. Today, he is CEO and chairman of TAG Holdings, and he was the guest speaker at the academy's 2021 Henry O. Flipper Award presentation. There, he relayed his memories of serving in a racially charged world.
"The more we know about our history, the more likely we are to learn from past mistakes and benefit from lessons learned," Anderson told the gathered crowd.
Next came Anderson's own story. He grew up in a racially segregated world. The future Army officer and CEO was in grade school in Topeka, Kansas, when the U.S. Supreme Court delivered the landmark Brown v. Board of Education of Topeka ruling, which struck down segregation in schools.
When Anderson entered the academy, there were no Blacks on the staff or faculty. Though he said the school was not yet ready for a Black firstie in a position of leadership, there were no racial incidents between himself and his classmates.
After graduation, Anderson was sent to Vietnam to lead members of the 1st Cavalry Division. He did two tours in Vietnam; while there, his unit was the subject of the Emmy- and Oscar-winning 1967 French documentary film, "The Anderson Platoon." After just two months in Vietnam, he found himself leading men in heavy fighting; he was awarded the Silver Star.
Today's U.S. military, Anderson said, looks nothing like the military of 1965, when he graduated as an infantry officer.
"My whole life has been on the cycle of race in America," he said. "When I graduated in 1965, there were no Black generals in the Army, and only six colonels. Now we've had a number of generals in the Army and Air Force, and admirals in the Navy."
The French filmmakers who first visited "The Anderson Platoon" would later catch up to the unit, to see what their lives were like 20 years later. They would meet at West Point yet again. That year, the commandant at the academy was Brig. Gen. Fred Gordon, the first Black to hold the position and the only Black graduate of the class of 1962.
During his speech, Anderson shared stories of his service in Vietnam and being filmed for two documentaries. He also gave a brief history of trailblazing -- but often lonely -- Black graduates of the academy who would rise to have great careers.
"What I wanted to do is to convey to those cadets who will graduate in 2021, 150 years after Flipper graduated, the kinds of things that were going on before them and bridges that were crossed," Anderson told Military.com. "Race is real, as is the reality of living in America. But from what Flipper went through in 1877, what Fowler experienced in 1941, we now have the gentleman who's over all of the military: African American, West Point graduate class of 1975."
He was referring to Defense Secretary Lloyd Austin, a retired Army four-star general.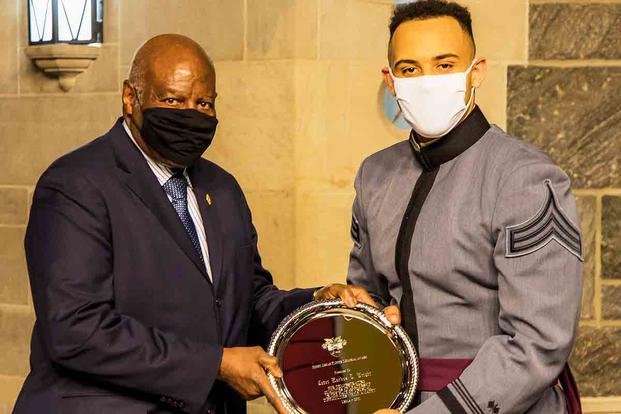 Anderson, with a long career as a leader in corporate boardrooms, says the same is true of the corporate world.
"When I went into corporate America in 1977, there were not a lot of African Americans in leadership positions of Fortune 500 companies or directors on the New York Stock Exchange," he said. "Everything is evolving. So we've seen things change and change again over the years."
While serving as a White House Fellow in the Carter administration, Anderson met Henry Ford II, chairman of the Ford Motor Company. He was soon offered a position at Ford, but took a job with General Motors instead. After 13 years, Anderson left the Army for a new career.
"The automobile industry concluded they could hire leaders of character from the military and teach them to be leaders in the automobile industry," he said. "I had no training in how to make fenders, hoods or bumpers for Pontiac cars, but I did know how to lead people."
Flipper was born a Georgia slave but became the first Black West Point graduate in 1877. He did it in the face of overwhelming odds and the systemic, open racism that was endemic in America at the time.
Every year since 1977, West Point recognizes a cadet who has put honor, discipline and service to their country above all things, even in the face of adversity, presenting them with the Henry O. Flipper Award. Flipper's story is where Anderson's telling of the Black experience at the academy begins.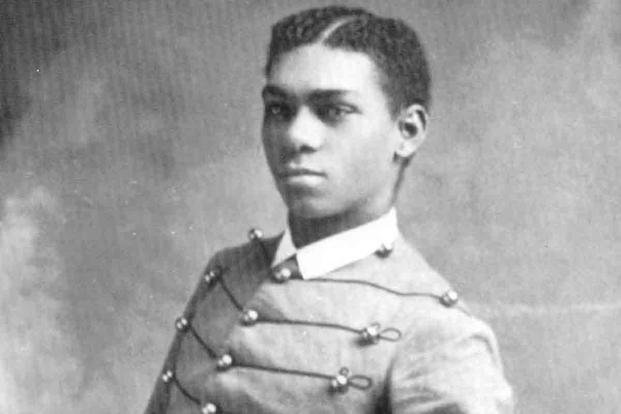 As a second lieutenant, Flipper became the first non-White officer to command the all-Black Buffalo Soldiers of the U.S. 10th Cavalry. He served with the U.S. Army Cavalry during the Apache Wars of the late 1870s and was eventually transferred to Fort Davis in western Texas to serve as the post quartermaster. Other officers conspired to accuse him of embezzlement, and he was eventually forced out of the Army.
Flipper spent the rest of his life maintaining his innocence, but was never allowed in uniform again. Still he persevered, first as a brilliant engineer in the West, an author and later as a government adviser. He died in 1940, but President Bill Clinton pardoned him in 1999.
"When you see the issues that upset individuals in the Black Lives Matter demonstrations, you see some things have not changed and we still have work to do on race in America," Anderson said.
Still, he said he believes the military is a place that will always offer the chance for anyone to develop the skills to move about the world and do a job with a combination of execution, excellence and character.
"As I came along in Vietnam, it was a breakthrough scenario for African Americans," Anderson said. "Way back when in World War I, World War II, Korea, it was not so good, but it was at least a place to develop skills, an understanding of who you are, and make a difference. The military was a place that we could go and have a life and a career."
-- Blake Stilwell can be reached at blake.stilwell@military.com. He can also be found on Twitter @blakestilwell or on Facebook.
Want to Know More About Veteran Jobs?
Be sure to get the latest news about post-military careers, as well as critical info about veteran jobs and all the benefits of service. Subscribe to Military.com and receive customized updates delivered straight to your inbox.