Moving is practically second nature to the military family. From packing to unpacking, we have a system that helps us get through a move as efficiently as possible. Making our next house a home is the goal every time; no matter where we live we want it to feel like it belongs to us. Part of that means taking steps to protect our goods – the things that make each place truly ours.
From House to Home
When you relocate often, making a house into a home isn't always easy. For military families, what makes a house feel more like a home is not only the family that resides inside, but the special trinkets and design pieces that make it feel personalized--the dining room table you bought your first year of marriage, the painting you found at that little shop on your honeymoon, the dresser your grandmother gave you or even your child's DVD collection. There are memories, feelings and emotions attached to each item. It's your stuff and that alone makes it valuable.
Thankfully my family has never had to recover from a theft or damage, but that doesn't mean I neglect the importance of being prepared. When it comes to being sure your stuff is protected, extra protection in the form of a Valuable Items Insurance policy can play a major role.  In today's world of digital technology and storage, protecting your home and the stuff you keep in it can be easier than you may think.
Now That It's Home
Once you have made your house into a home, you want to be sure that the things within that home - as well as the people in it - are protected. That's when the benefits of Homeowner and Renter Insurance kick in.  These policies will protect your home, your personal property and even your own liability in the case of an unforeseen incident.
Technology Protection
Technology is great for a lot of things, such as ordering your favorite latte while you are grocery shopping or sending in that last-minute file to your boss. That said, I don't think many of us realize how technology can help us protect the items we value the most in our homes and in our lives.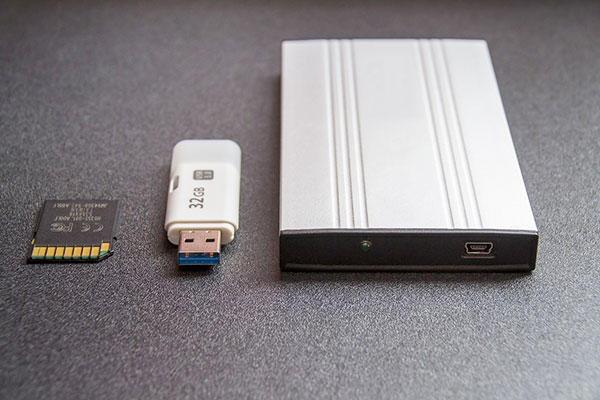 There are simple steps you can take that will make recovering from a theft or damage less stressful and easier on you and your family. Scan or upload important files, documents and legal papers to a digitally secure storage system. Take photos of high value items such a TV's, electronics, appliances and computers. Keep warranty papers and serial/model numbers on external hard drives that are secured outside your home.
When my family and I were moving from Hawaii back to North Carolina, I had a big binder where I kept all of our documents, from birth certificates to those all-important military orders. At some point in our move that binder got soaking wet, and nearly everything had to be replaced. I felt like we would never recover, because replacing government and military documents is not an easy process. After that experience, I have learned to take advantage of the technology options available for keeping our information safe.
Now instead of that big binder, I have a terabyte hard drive that we use to upload our important information. Part of living is learning, and once you learn the lessons you don't want to repeat them. It's good to know that our stuff can be protected through technology, Homeowner, Renter and Valuable Items Insurance.
Get Started Now
Whether it's a home insurance policy, coverage of your property, or protecting your valuables while you're deployed, there's a custom insurance solution that's right for your military family.  
To compare rates, use our homeowners' and renters' insurance policy finder tool.