Director John Herzfeld and Sylvester Stallone have been friends since college and work together for the first time in "Escape Plans: The Extractors" (Out now on 4K Ultra HD, Blu-ray, DVD and Digital). This time, Stallone's security consultant Ray Breslin aims to break into a prison to rescue the kidnapped daughter of a Hong Kong tech mogul.
Unfortunately, it's a trap set by Lester Clark, Jr. (Devon Sawa), the son of Ray's evil partner from the first movie. The good news for fans of the original movie is that Herzfeld's script abandons all the sci-fi nonsense from "Escape Plan 2: Hades" and put the focus back on Stallone's character.
Herzfeld says he wrote "The Extractors" without seeing "Hades," and his friendship with Stallone informs a script that plays to the actor's strengths. Another great choice was the decision to film at the Ohio State Reformatory in Mansfield, Ohio, a location you might recognize from "The Shawshank Redemption."
What you get is an action picture that plays to Stallone's strengths. It's been 44 years since "Rocky," but Sly still knows how to intimidate and throw a punch. The movie also features Curtis "50 Cent" Jackson returning from the first two movies. Dave Bautista and Jaime King play the characters they introduced in "Escape Plan 2: Hades."
John Herzfeld has enjoyed a long and varied career in Hollywood. His first directing gig was the notorious 1980 ABC Afterschool Special "Stoned" with a young Scott Baio. He went to make some of the most notorious and highly rated TV movies of all time: "The Ryan White Story," "The Preppie Murder," "Casualties of Love: The Long Island Lolita Story" and the HBO film "Don King: Only in America." Herzfeld discovered a young Charlize Theron and put her in his excellent 1996 LA noir feature "2 Days in the Valley" and directed Robert De Niro in the thriller "15 Minutes."
Herzfeld's father served in the US Army invasion of Europe during WWII and later served as a military governor in post-war Germany. John has spent the last few years researching his father's life and has been writing a new screenplay based on his dad's wartime experiences.
John took the time to tell us about "Escape Plan: The Extractors" and reflect on what his father's service means to him.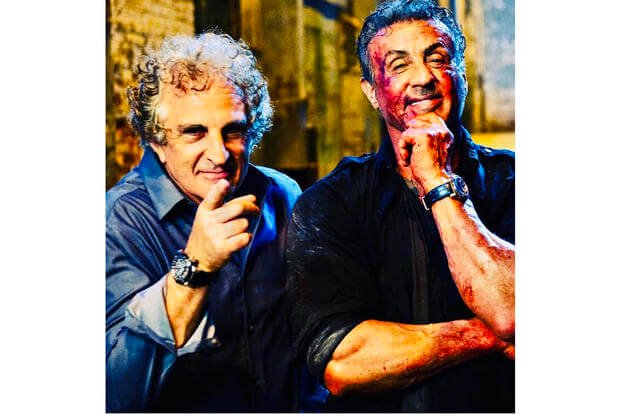 For me, "Escape Plan: The Extractors" is a huge improvement over "Escape Plan 2." How did you approach to making this movie?
Sly, who is an old friend, came and asked if I wanted to come aboard and I was thrilled. I had not seen 2. I had only seen 1, which I really enjoyed. He wanted to take a different tone and a different approach to this one, make it more of a sequel to the first one. Take that story and carry it over.
We talked about tone and taking this down to a gritty level. We wanted to go raid a prison, rather than being inside and escaping. We'd go without the science fiction elements and then make our movie more of an action thriller.
I started writing and he'd go over the pages, make changes, make notes, make additions, subtractions, and that was our process.
I hear you've known Sly for a long time. When did you guys meet? How far back do you go?
I met Sly when I was 18. He's a few years older. We met at University of Miami Drama Department. We both transferred from different schools, came in mid-semester, didn't know anybody. All the cliques and groups were already formed. We were two guys who didn't know anybody. We hit it off right away and he's been my closest friend since then. Long time.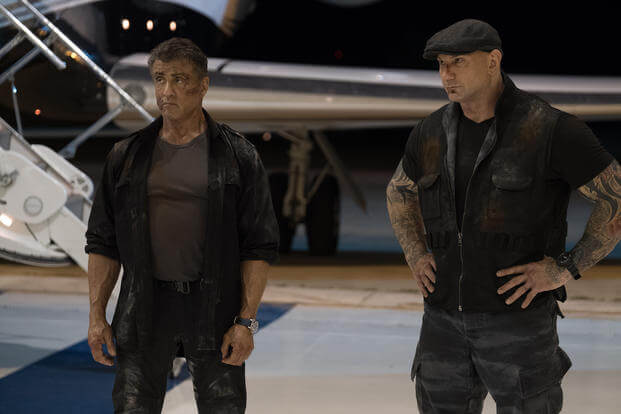 I know you appeared as an actor in "Cobra," but otherwise this is the first time you guys have really worked together. Why do you think it took so long?
I'm glad it's here. That's all I can tell you. We had a great time and I'd love to do something else with him. We had a great shorthand. We know each other so well that I can communicate to him with a few words or even a look and he's the same with me. And it was great. So, hopefully it won't take this long before the next time.
"The Extractors" feels like a 70's action movie. It's such a stark contrast to a lot of the scripts you see in action movies now, especially given a lot of the stuff that Sly has been given to work with in some movies over the last decade.
You hit the nail on the head. We had a tighter budget, we had shorter space, and I got all these great actors who are great physical actors as well: Sly, Dave, Max, Harry, Devon.
I decided that what I wanted to do was show these fights in one shot. There's no green screen, there's no slow motion, there's no sped-up shots. I wanted to shoot them live so you're seeing them really do it. There are not a lot of quick, tight, fast cuts. With that Sly beatdown with Devon, there's almost a minute with no cuts in that 7 x 9-foot jail cell. That is not a set. It's a real cell in that prison and it's very organic and very fluid because of the great physical talents of Sly and Devon. That's what I wanted.
When you said 70's, you're right. You can't compete with some of these gigantic action movies. We couldn't do it. I wanted to say, let me get it down and dirty, let's do fights, which I love to watch and I'm a fan of. Let people see what they get. What you see is what you get.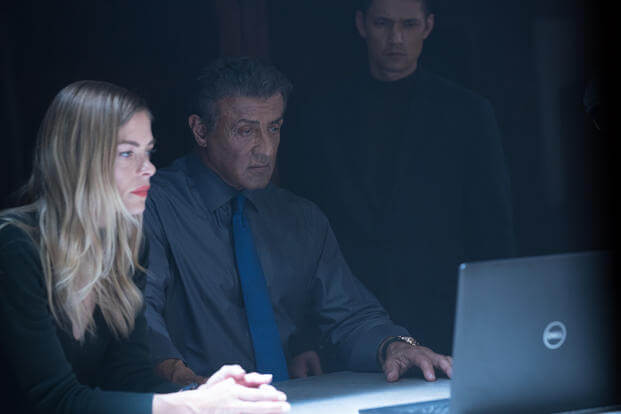 It's nice to see a movie where the sense of space makes sense. There are so many action movies where you see cuts that couldn't exist in physical reality.
Shooting inside that prison was a godsend. I could shoot another movie there and you'd never see the same sets. That prison is so big, I could go to the other side of the prison, I could go to another place, and you'd never know. The quality of the prison is the same, but you wouldn't see anything that you'd seen before.
When I first went to scout the location, I said, "Oh, my God, this is heaven sent." I was thrilled. You don't need a production design. This prison is the production design. There's nothing you need to do. Turn the lights on or turn the lights off.
Your IMDB listing makes a big deal out of your father. Could you talk about your dad and his service in World War II?
I'm actually finishing a script about my dad now. In a way, my father was like the Forrest Gump of World War II. He was everywhere. Then he stayed on after the war and became a military governor in Bavaria.
But let me start at the beginning. My father was at Normandy, then in the Hedgerow Conflict, fought his way up to the Liberation of Paris, fought his way up the Siegfried Line, and then fought in the longest battle in American history, the most violent, the bloodiest, and I believe the costliest battle, the Battle of Hurtgen Forest.
I didn't know much about it before we started talking about it the day before he passed away. I knew that my father had been at Dachau. I had seen the picture of him at the Holocaust Museum in Washington and I knew he had been at the Nuremberg Trials and I knew he then took over from Patton as a military governor. You know Patton was the one before it. Patton had all of Bavaria. My father had Dillingen and the surrounding areas.
He had a long career in the military. After the war, he stayed on for almost two years as a military governor. I'm not 100% sure of this, and this is what I'm doing a bit of research on, my father was given a letter in 1952 to take an oath and then mail the letter back. Once he took the oath, he'd get his next appointment from the President of the United States.
So then my father stayed in the military. I'm not really sure what he did. A lot of it comes to light after his passing, as he left a box containing quite a bit of information that I never knew. He was the editor and publisher of Stars and Stripes. He saved copies of all these newspapers.
Then I found Tony Vaccaro. HBO did a documentary on him called "Underfire" about a year and a half ago. Tony Vaccaro was a war photographer. He was actually a rifleman, but he took pictures. My father was his commander. When I was researching stories about my father based on things he had said the night before he passed away, I looked up and trying to look to see who were the first soldiers to enter Germany. And I got the book "Entering Germany," which is a book of photographs by Tony Vaccaro, photographs in Germany from 1944 to 1949. Basically on the second page is a picture of Tony Vaccaro, who is now 96-years-young, with my father.
I contacted him and introduced myself and he broke down for a while and he said, "I'm 95, I'd get here fast." He's in Long Island City, so I went two years ago. Now he's almost 97. I flew there and he filled in a lot of missing pieces that I didn't know from my father because Tony was with him the whole way.
I'll tell ya, that Hurtgen Forest, that's an amazing story. I know it's looked upon, at least in the books that I've read, as a failure and as a mistake. Tony does not agree with that at all. He feels that, in spite of the terrible loss of life, the battle of Hurtgen Forest drew so many German troops. Hitler had to send all his SS. He had to send his toughest guys there and Tony thought that drained off troops to fight in the forest, which helped in the victory at the Battle of the Bulge.
It looks like Hurtgen Forest had the first integrated company of soldiers to fight, because they ran out of replacements. That's pretty interesting.
My father had a great military career. He didn't tell me many stories, the ones he did -- like the Dachau ones -- were pretty intense.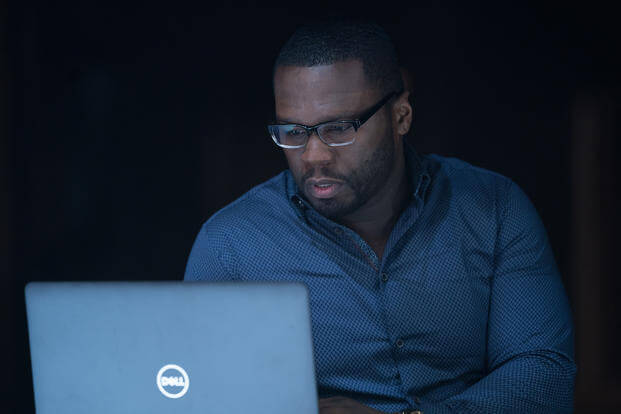 We often hear from the children of World War II veterans that their parents didn't much like to talk about their experiences.
Here's something. I went to Hurtgen Forest and took a long tour there. I had two different guides. One of my guides was a Brit older guy and he brought along with him a son of German soldiers. He was actually from Hurtgen and grew up in the area.
I sent them my father's records in advance because I have a lot of gaps. As we were walking along, the German guy shows me a church in Bavaria and he says "You know your father was here November 28th because they had the chaps, the morning reports, et cetera."
He told me the church was their command post before they went into the Hurtgen. He asked, "Do you know who else was here during those same days? If you look at the charts, Hemingway was writing a short story for Collier's Magazine. He was here in the church, too."
I said, "Wow, there's so much my father didn't tell me." My German guide said that he and his father didn't talk, either. And here he is, he's German. My guide said, "It didn't matter, American, Brits, Canadian, German, Nazis, it doesn't matter. This Hurtgen Forest they can't talk about."
When I went to see Tony Vaccaro, he started telling me about meeting my father at D-Day. Then he got to Hurtgen Forest. He pointed to his walls in his studio in Long Island City. He had, I would say, 50 boxes. Tony said, "In those boxes are negatives. Maybe there's some Hurtgen Forest. Thousands. I've never looked at them." I said, "What? You've been here 60 years and you never looked at them?" His daughter-in-law who was there said, "You can, you can." Tony said, "You have no idea what that was like."
I asked, "Well, do you think you might have pictures of my dad?" He took out a box, took out this crinkled negative that was all bent and curled. Tony and another assistant unraveled it, put it over a lightbox, and I put my iPhone on top of it and there he is. Tony found a picture of my father. It was pretty emotional.
It's an amazing story that we haven't read enough about. I'm a World War II buff. I'm so enmeshed in this; you have no idea.
There are as many WWII stories as there are people who served or lived through it. There's just an infinite well of stories that we haven't even begun to tell.
I think of the conditions there, the tree bursts and the Bouncing Bettys and the machine guns firing a thousand rounds a minute. Plus the weather. It's freezing, freezing.
I went to the Hurtgen Forest Museum, which was only open on Sunday afternoon, a little place in Hurtgenwald. No one there speaks English, but I had a translator because I don't speak German. They said, "We have a film here, would you like to see the film made about the Hurtgen Forest from the German side?" I had a guy sit and translate. I saw images I'd never seen, never seen.
In this film, they have this wide expanse of snow. In the freezing snow, the weather was so cold that if a soldier was shot and his expression, the pain, expression, would almost freeze on his face. So the camera pans over and it just wrecks your heart. Americans and Germans and their faces are twisted in the expressions they had when they were killed.
It's powerful, powerful stuff.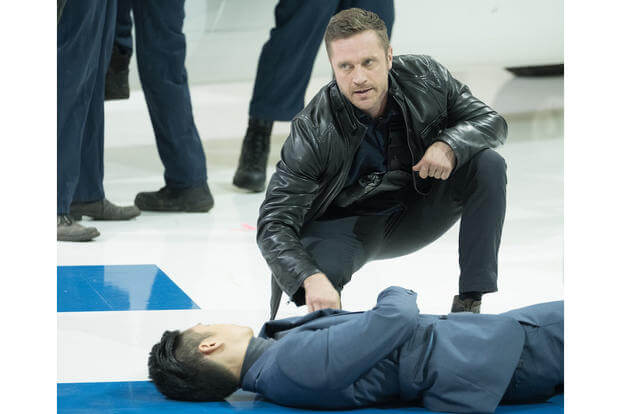 I look forward to your movie about your dad.
Well, who knows? I'm writing something, but I find it very interesting. I have a lot of respect for the military. I think the first trip that I remember with my family was to Arlington when I was four or five years old. Usually kids go to petting zoos or ride the pony; we went to Arlington and my father explained who was there, and how they got here, and what was the meaning of Arlington and the meaning of the unknown soldier. He really wanted us to know about our country's history and what we went through. Since then, I've always found it fascinating.