"Once Upon a Time...in Hollywood," Quentin Tarantino's epic tribute 1969 Hollywood, has just been released on 4K Ultra HD, Blu-ray, DVD and Digital. It's already been nominated for five Golden Globe awards and will get at least that many when Oscar nominations are announced after Christmas.
Leonardo DiCaprio stars as Rick Dalton, a former star of TV westerns who is struggling to stay relevant in a changing industry. Brad Pitt supports as Cliff Booth, Rick's stunt double, driver and all-around assistant. They've been inseparable since Rick starred on the NBC series "Bounty Law."
In the intervening years, Rick has made his living starring in low-budget drive-in fare, typified by the World War II picture "The 14 Fists of McCluskey." Tarantino gives us a brief sample in which Dalton (as Sgt. Mike Lewis) takes out a group of Nazi officers with a flame thrower as he cries, "Did anyone order fried sauerkraut?"
Booth was a World War II hero and he's haunted by rumors that he got away with killing his wife in an accident that the movie shows in flashback, but doesn't really decide if the shooting was actually on purpose. He's also followed around by stories of an incident in which he kicked Bruce Lee's ass on the "Green Hornet" set (at least that's how Cliff remembers that day in flashback).
Cliff encounters the Charles Manson family while Rick is filming a pilot for the (actual, real) CBS TV series "Lancer." He gives Manson girl Pussycat (Margaret Qualley, daughter of Andi MacDowell) a ride back to the family compound at Spahn Ranch and gives a glimpse into the dark side of the era.
Quentin is building up to a big moment when he rewrites the history book in a way that's just as outrageous as the Hitler assassination in "Inglourious Basterds." Once again, Brad Pitt is at the center of the action when things get hairy and, this time, Cliff Booth delivers the knockout blow and changes the course of history.
Pitt is exceptionally good as the kind of "no talk, all action" WWII veteran so loved by Hollywood movies and fans of the Greatest Generation. He's never been better, and he'd be a cinch for his first acting Oscar if he weren't up against Joe Pesci's equally great performance in "The Irishman." It's going to be close, but both of them give the best performances of their respective careers in two of the year's finest films.
Tarantino soundtracks the movie with the 1969 songs that appealed to the six-year-old kid he was back then. You get a lot of Paul Revere & the Raiders music and nothing by allegedly cool artists like Led Zeppelin, Jimi Hendrix or The Doors. As usual, the music is one of the best parts of a Tarantino movie.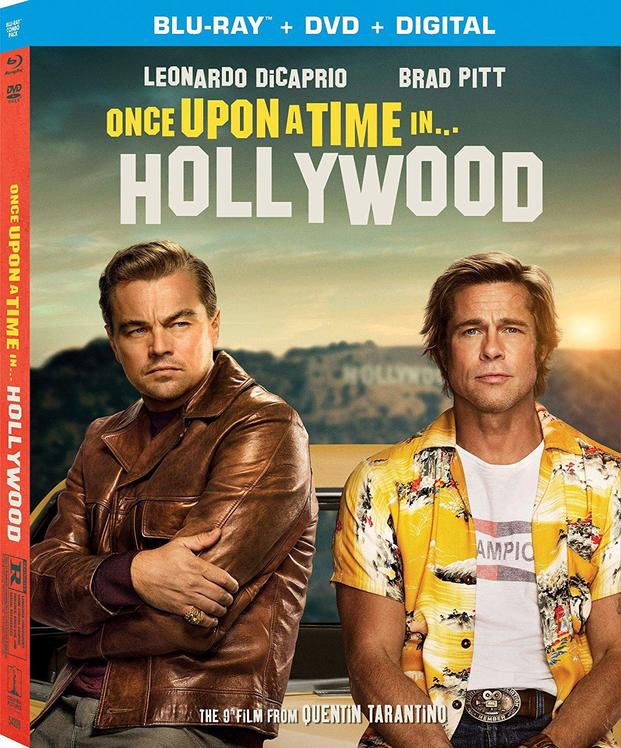 The home video release includes excellent behind-the-scenes featurettes and a collection of the movie's best music-powered scenes that can be played as a single playlist. The physical discs include some deleted scenes from the set of "Lancer," plus an incredible commercial for the movie's fake Old Chattanooga beer that's narrated by Walton Goggins with an exaggerated Southern accent that's outrageous even by his standards.
Tarantino's tough guys have never been tougher and he's never made a better movie. Cliff Booth is one of Quentin's finest-ever characters and the WWII veteran is the real hero here.