Director Spike Lee launches his next cultural grenade on June 12 via Netflix. "Da 5 Bloods" is the story of four African American veterans who return to Vietnam to hunt for buried treasure and the remains of their squad leader.
Delroy Lindo ("Get Shorty," "Romeo Must Die"), Clarke Peters ("The Wire," "Treme"), Norm Lewis ("Scandal") and Isiah Whitlock Jr. ("The Wire") play the four veterans; Chadwick Boseman ("Black Panther") plays their fallen leader in flashback sequences.
Netflix has just released a trailer for "Da 5 Bloods."
Lee finally won an Oscar for his screenplay to 2018's "BlacKkKlansman" (which also earned an Oscar nomination for Marine veteran Adam Driver). This is the long-awaited follow-up movie. It's a shock that he went straight to Netflix with "Da 5 Bloods," and we're lucky that we'll get to see it in June instead of waiting six months (or a year) for movie theaters to reopen.
"Da 5 Bloods" will be eligible for all the awards this year because everyone is making streaming exceptions for the COVID-19 pandemic, but no one would've imagined the current situation when Lee followed up his most successful film in years with a Netflix exclusive.
Lee builds his movie trailer around The Chambers Brothers' psychedelic soul hit "Time Has Come Today" (a No. 11 hit single in 1968) and features footage of lead singer George Chambers performing the song in the trailer. It's one of the landmark records of the Vietnam era, and The Chambers Brothers were pioneers in reclaiming the role of African Americans in rock music history.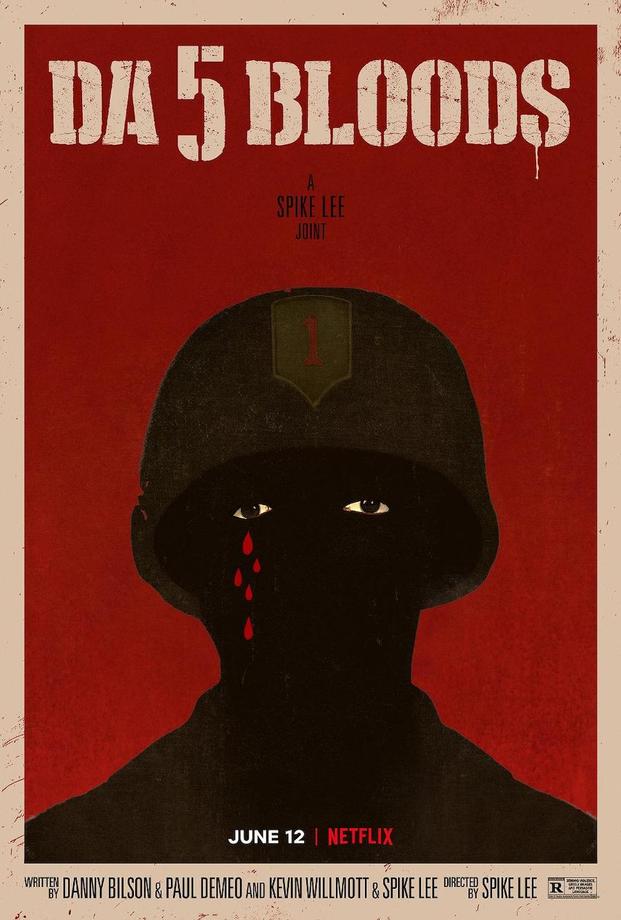 There's no doubt that "Da 5 Bloods" will be just as much about how African Americans were treated (and mistreated) by the military as it will be about the hunt for missing gold. And yet, whatever complicated feelings they may experience about their combat experiences in Southeast Asia during that hunt will be simultaneously both universal to everyone who served and particular to their racial background.
Let's put it this way: Spike Lee's films may be particularly focused on the African American experience in our history, but he always manages to dig through to some universal truths for anyone willing to open up and follow him on the path he's forging.
Lee gets most of his critical acclaim for his politically provocative movies and not nearly enough for his skills as an old-fashioned craftsman. The 2006 bank heist thriller "Inside Man," the 2008 World War II movie "Miracle at Saint Anna" and the 2013 revenge thriller "Oldboy" are the equal of his best-known work, and all suggest that Lee will master the action sequences in "Da 5 Bloods."
While the trailer doesn't spell things out, the movie seems to feature Paul Walter Hauser (brilliant in Clint Eastwood's underrated 2019 movie "Richard Jewell") as some kind of documentary filmmaker on the trail with the veterans and Jean Reno ("The Professional") as a mysterious Frenchman in Vietnam.
All questions will be answered on June 12. Stay tuned for more.
Keep Up With the Best in Military Entertainment
Whether you're looking for news and entertainment, thinking of joining the military or keeping up with military life and benefits, Military.com has you covered. Subscribe to the Military.com newsletter to have military news, updates and resources delivered straight to your inbox.