Made at an uneasy time just after the launch of the Iraq War, Steven Spielberg and Tom Cruise's "War of the Worlds" takes the classic H.G. Wells science fiction novel and uses it for a movie that encapsulates the dread in those early post-9/11 years.
"War of the Worlds" celebrates its 15th anniversary this year and was just reissued with a spectacular 4K UHD remaster that's a shining example of how great the home video format can be.
Wells' 1898 novel has been such a wellspring for popular culture over the last 122 years that I'd imagine it's impossible to spoil the ending at this point. There's Orson Welles' notorious 1938 radio play, a broadcast that included news reports so compelling that millions of Americans believed we were actually under attack by aliens.
There's also the 1953 movie directed by stop-motion animation pioneer George Pal; a 1978 rock opera album with voiceovers by Richard Burton; a 1980s TV series that's a direct sequel to the 1953 movie; a 2013 History Channel miniseries ("The Great Martian War 1913-1917") that mashes up "WOTW" with World War I; and a series that premiered this year on EPIX starring Gabriel Byrne and Elizabeth McGovern.
Spielberg's "War of the Worlds" separates itself from the pack by telling the entire story through the perspective of New Jersey dockworker Ray Ferrier (Cruise) and his family. He's a divorced dad who's spending the weekend with his two kids (Elle Fanning and Justin Chatwin) while their mom (Miranda Otto) is heading to Boston to visit her parents.
When the aliens ride lightning bolts to their underground, long-buried transport vehicles, none of the regular folks in Tom's neighborhood know what's going on, and the rest of the movie unfolds as the family tries to reunite with mom in Boston. There are no scientists or military leaders analyzing the situation for the audience and no newscasts to give the characters a real idea about what's going on.
It's the dread and uncertainty that drives the movie. No one has a frame of reference for how to handle the destruction raining from the sky, and everyone improvises about how to survive. Some make good choices, and most do not, but it's impossible to really understand exactly why those good choices were the best ones before anyone makes them.
That's where the 9/11 bad vibes come in. Less than four years after the most terrifying day in the history of New York City, "War of the Worlds" effectively recreates the panic and confusion that survivors so consistently describe about that September morning.
Is it a spoiler at this point to disclose that the aliens made a fatal error when they didn't account for their lack of immunity to Earth diseases? The humans survive and win only because a pandemic overtakes the invaders once they're exposed to our planet.
That's another angle that makes the movie more terrifying than ever in 2020. There's no cure for the aliens, and the virus sweeps through the population and wipes them out in a week.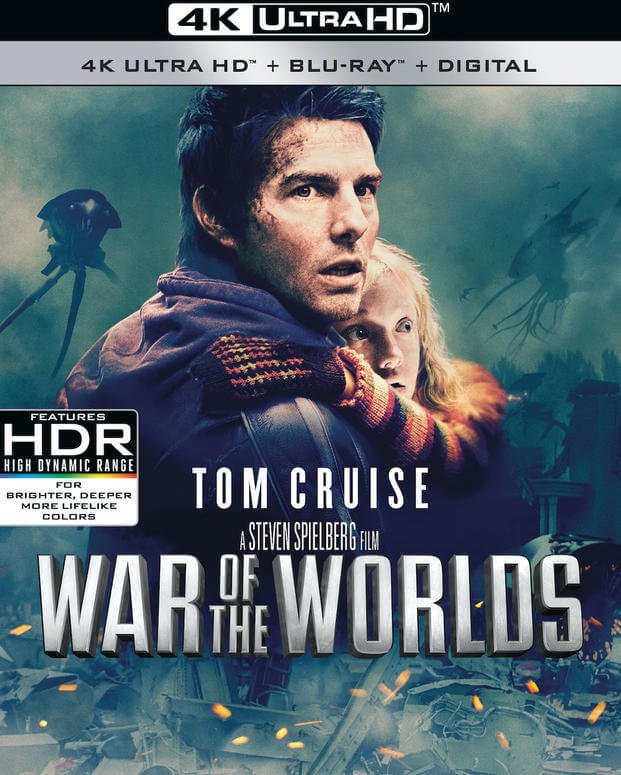 Spielberg and Cruise made a science fiction classic in 2002 with "Minority Report" and, let's face it, a lot of people thought yet another take on H.G. Wells was a tired idea in 2005. The fact that Tom was smitten with a new girlfriend and let himself get carried away on Oprah's couch during the promotion for this movie didn't really help convince those doubters that the film was worth seeing.
Fifteen years later, "War of the Worlds" looks like another classic. It's a devastatingly effective sci-fi horror movie that also plays like a civilian version of recent war movie classics "Dunkirk" and "1917."
"War of the Worlds" makes it clear that we should hope we never see the machines of war on the streets of America. No matter how armed or brave or savvy our civilians may think they are, the fog of war presents a whole new set of problems that no amount of practice at the gun range will solve.
Keep Up With the Best in Military Entertainment
Whether you're looking for news and entertainment, thinking of joining the military or keeping up with military life and benefits, Military.com has you covered. Subscribe to the Military.com newsletter to have military news, updates and resources delivered straight to your inbox.