Millions of men and women have served in the United States military and gone on to lead productive lives as civilians. A very small group have gone on to become notorious and brutal serial killers.
David Berkowitz (Son of Sam)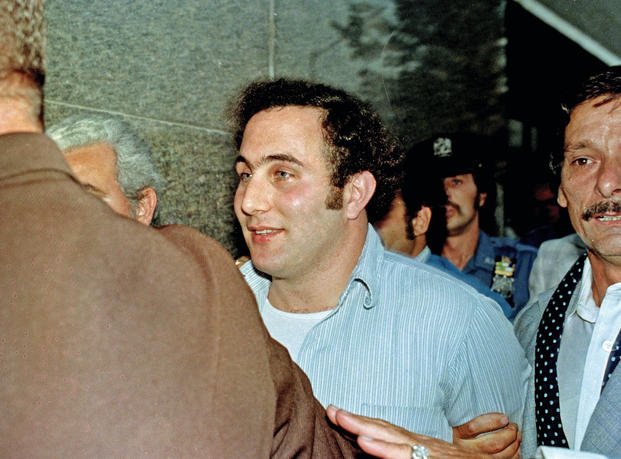 Brooklyn native David Berkowitz enlisted in the Army in 1971 and served at Fort Knox, Kentucky, and with an infantry division in South Korea. He was honorably discharged in 1974.
Starting in July 1976, Berkowitz embarked on a crime spree that lasted over a year and terrorized the citizens of New York City. The killer carried a .44 caliber revolver and seemed to choose his victims at random, shooting more than a dozen and killing six of them.
The city was on high alert. and Berkowitz was caught when police noticed a gun on the backseat of his parked car on Aug. 10, 1977. When they searched the vehicle, they discovered more weapons and evidence that tied him to the killings.
Berkowitz confessed under questioning that he was the killer and claimed that he was doing so under orders from his neighbor Sam Carr's black labrador dog. He later admitted the story wasn't true, but he'd been dubbed the "Son of Sam" killer by the New York papers and the name stuck.
The killer is currently serving six life sentences and has been denied parole each time he's had a hearing. Berkowitz's story inspired Spike Lee's 1999 movie "Summer of Sam," which focuses more on the terror the city experienced that summer of 1977 than the killings themselves.
Gary Ridgway (The Green River Killer)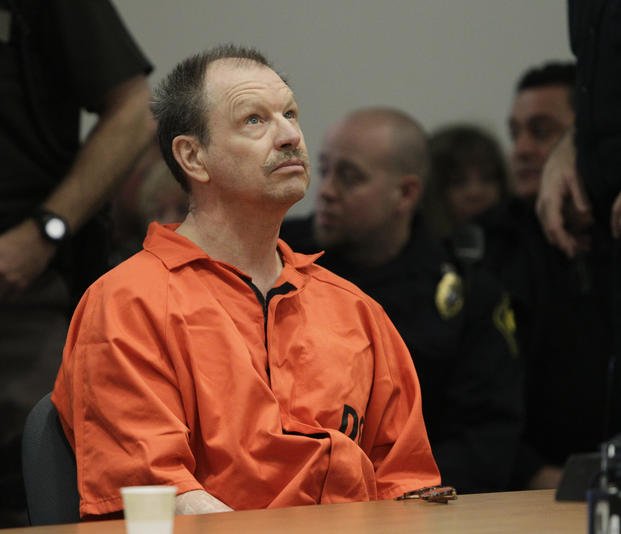 After graduation from high school in 1969, Gary Ridgway enlisted in the Navy, served onboard a supply ship in Vietnam and saw combat when he transported supplies upriver in patrol boats. He later claimed that his fixation on sex workers began during his time in the Navy.
Ridgway is thought to have killed at least 71 teenage girls and women in the 1980s and 1990s, most of them sex workers or runaways he picked up along the highway in Oregon and Washington state, mostly near Seattle and Tacoma.
Ridgway was a suspect in the killings as early as 1983 but wasn't caught until DNA science progressed to the point where he could be definitively tied to the killings. He was arrested in 2001 and confessed to 48 killings and agreed to share information about his crimes so he could be spared the death penalty.
Ridgway is currently serving a life sentence without the possibility of parole. The name of Pearl Jam members Jeff Ament and Stone Gossard's first band Green River was a reference to the killings and the lyrics to the title track of their 1985 debut EP "Come On Down" were written from the then-unknown killer's perspective.
Jeffrey Dahmer (The Milwaukee Cannibal)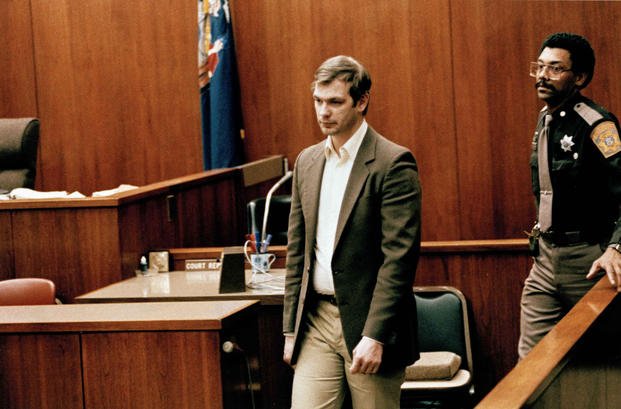 Jeffrey Dahmer enlisted in the Army in 1979 and trained as a medical specialist at Fort Sam Houston, Texas, before being stationed in Baumholder, West Germany, as a combat medic. He was eventually kicked out of the Army for excessive drinking but still managed to secure an honorable discharge.
Dahmer had killed a hitchhiker before he joined the Army and went on to murder 16 more men over the course of a decade before his arrest. His particularly gruesome killings involved dismemberment, necrophilia and cannibalism.
Damer was murdered in prison by a fellow inmate in November 1994, just 2½ years into a life sentence. If you want more grisly details, Netflix has a 10-episode limited dramatic series called "Monster: The Jeffrey Dahmer Story."
Related: Why Jeffrey Dahmer Got Kicked Out of the Army
Dennis Rader (BTK)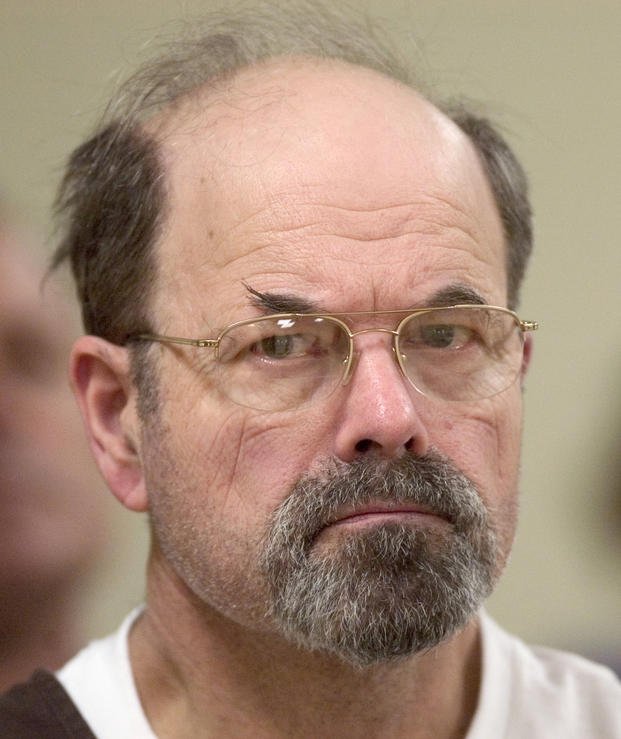 After dropping out of college, Dennis Rader joined the Air Force and served from 1966-1970. He did his basic training at Lackland Air Force Base, Texas, and later served at Kadena Air Base in Okinawa, Japan, and Tachikawa Air Base near Tokyo.
Rader married and had two children after he returned to civilian life. He was a regular churchgoer and the leader of a Cub Scout troop. He began killing in 1974, first murdering four members of the Otero family in Wichita, Kansas. He killed three more women over the next three years before sending an anonymous letter to a local television station taking credit for the murders and suggesting that they call him the BTK Killer, for "bind, torture, kill."
Rader killed again in 1985, 1986 and 1991. Then he stopped, and the case went cold until Rader started writing to the local media again in 2004. Advances in DNA science tied him to one of his victims, and he was arrested in 2005.
Rader confessed to his crimes and is currently serving life without the possibility of parole. The Netflix series "Mindhunter," produced by David Fincher," tells the story of the early days of the FBI's Behavioral Science Unit, and the BTK killer was a focus of the agents' investigation.
Randy Kraft (The Freeway Killer)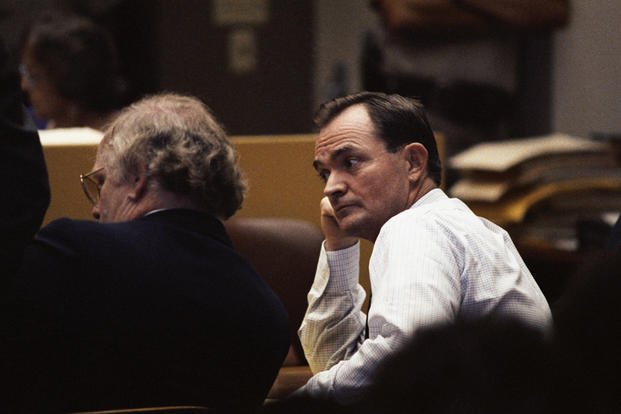 Randy Kraft enrolled in ROTC while a student at Claremont Men's College in California and joined the Air Force shortly after graduation in 1968. After basic training, he was stationed at Edwards Air Force Base, California, where he supervised the painting of test planes. Shortly after his promotion to airman first class, Kraft disclosed that he was homosexual to his superior officers, and they arranged a "medical discharge" in July 1969.
Kraft has been convicted of killing 16 men, but he may have killed as many as 67. Of those 16 confirmed murders, several of them were Marines that he picked up near Camp Pendleton, drugged, tortured and murdered.
Kraft was eventually caught in 1983 when he was pulled over for drunk driving near Mission Viejo, California, and officers found Marine Terry Lee Gambrel strangled to death in Kraft's passenger seat.
The killer didn't confess but was eventually convicted of 16 murders and sentenced to death. He remains on death row at San Quentin State Prison.
Keep Up With the Best in Military Entertainment
Whether you're looking for news and entertainment, thinking of joining the military or keeping up with military life and benefits, Military.com has you covered. Subscribe to the Military.com newsletter to have military news, updates and resources delivered straight to your inbox.