U.S. Navy veteran and Naval Academy graduate Brian Jones purchased the house at 3159 W. 11th St. in Cleveland on eBay without ever seeing it. He didn't even need a triple-dog dare, despite living in Florida and never having visited Cleveland.
All he knew (and needed to know) was his new home was once the Parker family's house from the 1983 film "A Christmas Story," and he was a big fan. He only found out about the sale, because his wife had included it as an aside in an otherwise (apparently unmemorable) email.
"It was a long email, like four of five paragraphs down, when she said, 'Oh, they're selling the house.' I stopped reading," Jones told Military Families. "I called the guy up and offered $150,000 right there and then."
Little did Jones know, he had a pretty big job on his hands.
Since the movie had come and gone from theaters, the house had been turned into a duplex. By the time he bought it in 2004, it was a long-neglected rental property. There was not only a lot of work to be done to restore the house to its movie glory, there was just a lot of work to be done in general.
For starters, he had to get rid of the dividing walls that bisected the house and make it whole again, which included moving windows. Once that was completed, Jones had to move the stairwell back to where it was in the movie and had to cut a hole in the ceiling to do it. Next came installing hardwood flooring and then basics that make a house worth living, like a new furnace.
Yes, just like in the movie, Jones fought the same fight with the furnace as The Old Man. We assume Jones wove a similar "tapestry of obscenity" like The Old Man's in those first few months of repairs. In all, Jones had to raise $250,000 through home equity credit and credit cards -- but he didn't stop there.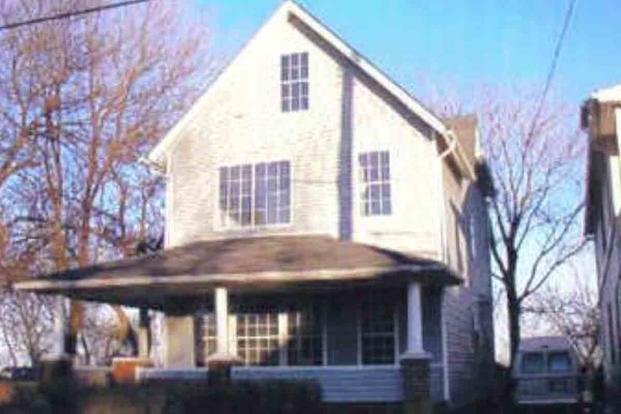 Renovating the Parker family home was just the beginning. He also purchased a number of lots in the neighborhood (including the neighboring Bumpus family house), creating a complex that is now known as A Christmas Story House and Museum.
It took nearly two years to fully restore the main house, and Jones launched his first tour on Nov. 25, 2006. He estimates getting around 75,000 or more visitors per year, with many more just stopping by for the gift shop. It's the fourth-highest-rated attraction in Cleveland, according to Trip Advisor, edging out Progressive Field, home of the Cleveland Guardians.
Now, he's putting the entire museum and adjacent properties up for sale. The lucky purchaser won't have to go through the same extensive renovations Jones had to make; he's been maintaining it and adding new buildings and lots ever since. .
The 1.3 acre complex has five buildings on seven parcels. It includes a gift shop (yes, they sell "Major Award" Leg Lamps and bunny suits) and a museum with the largest collection of original costumes, props and behind-the scenes photos from the movie, and two houses in which fans of the film can reserve to stay overnight -- no dogs allowed.
Anyone interested in buying the house should visit the For Sale area of the "A Christmas Story" House and Museum website. The real-estate agent's information can be found there. Those who prefer to just visit the house and museum can learn more about getting tickets at its website.
-- Blake Stilwell can be reached at blake.stilwell@military.com. He can also be found on Twitter @blakestilwell or on Facebook.
Want to Learn More About Military Life?
Whether you're thinking of joining the military, looking for post-military careers or keeping up with military life and benefits, Military.com has you covered. Subscribe to Military.com to have military news, updates and resources delivered directly to your inbox.