During the First World War, not many soldiers went "over the top" and lived to tell about it. Many who did often were critically wounded and forced back into their own trenches.
The cycle of fighting for a few yards' worth of no man's land went on for years on the battlefields of World War I Europe. When the United States entered the war in 1917, little changed, but American "doughboys" sent to France and beyond distinguished themselves repeatedly.
Two of those distinguished soldiers were U.S. Army Sgt. William Shemin and Cpl. John L. Barkley. Shemin earned the Medal of Honor near Bazoches, France, in 1918. Barkley earned his near Cunel that same year.
Shemin was fighting on the banks of the Vesle River on Aug. 9, 1918, when all officers and other noncommissioned officers had been wounded in an assault on German lines. Shemin crossed into open ground, dodging heavy machine gunfire, to rescue wounded comrades before taking command of the unit.
Barkley earned his two months later. On Oct. 7, while watching the German lines from his observation post, he captured an enemy machine-gun position. He attached the weapon to a nearby tank, and when the enemy counterattacked, he used it against them to devastating effect, single-handedly breaking the back of the offensive.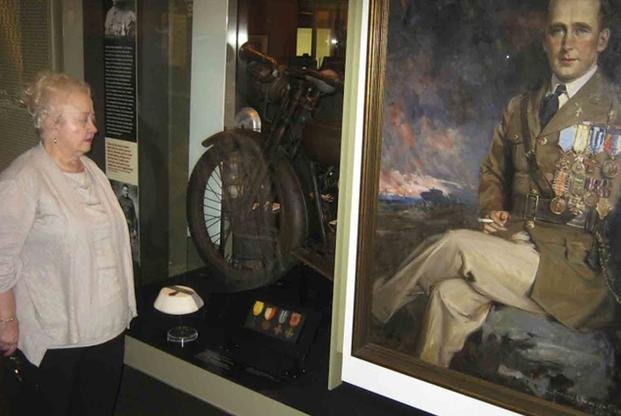 On March 25, 2021, the daughters of the two war heroes will meet remotely for the first time as part of the National WWI Museum and Memorial's Zoom discussion on National Medal of Honor Day.
Joan Barkley Wells and Elsie Shemin-Roth will discuss what life was like with their fathers after they returned home, share war memories that their fathers recounted and more.
The talk will be mediated by the daughter of another Medal of Honor recipient, Cathy Ehlers Metcalf -- the Congressional Medal of Honor Society's executive director of education. Her father was Walter Ehlers, a World War II Army medic who earned his Medal of Honor in France in 1944.
Viewers can register for the March 25 webinar on Zoom by clicking here.
-- Blake Stilwell can be reached at blake.stilwell@military.com. He can also be found on Twitter @blakestilwell or on Facebook.
Want to Learn More About Military Life?
Whether you're thinking of joining the military, looking for post-military careers or keeping up with military life and benefits, Military.com has you covered. Subscribe to Military.com to have military news, updates and resources delivered directly to your inbox.