Update: Click here to find out who won the NFL's Salute to Service Award.
Fans of the NFL are familiar with the yearly team swag on display when the league honors the military during November games, but they may not know that the NFL's Salute to Service extends beyond one month.
Salute to Service is a yearlong program from the NFL and its players to honor U.S. military members, veterans and their families. Some players go far and above others in their charitable efforts, and each year, the NFL honors those efforts at its annual black-tie awards gala, NFL Honors, with the NFL's Salute to Service Award.
It recognizes those who demonstrated exceptional effort to honor and support members of the military community. On Jan. 20, 2022, the league announced its three finalists for the award: Chicago Bears tight end Jimmy Graham, Denver Broncos tight end/fullback Andrew Beck and former Baltimore Ravens linebacker Jarret Johnson.
Johnson might not be an active player since retiring after the 2014 season, but the fourth-round draft pick from Alabama remains impactful. He was nominated for the Salute to Service Award for the multifaceted effort he makes for veterans.
In 2021, he teamed with a service-disabled Air Force veteran to open a Black Rifle Coffee franchise in Florida. The duo has since hired 40 veterans, spouses and service members as staff, but the former linebacker didn't stop there.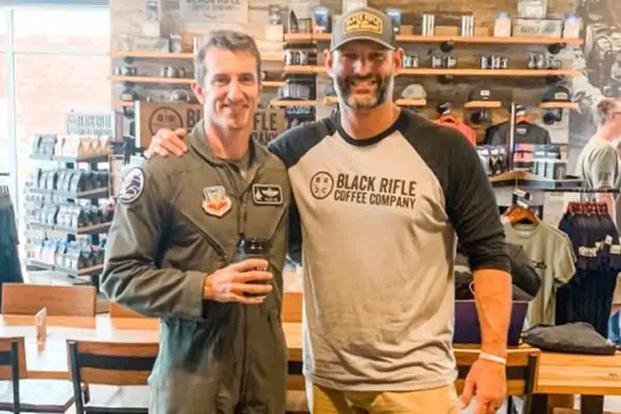 He also sponsors ​​SOF Missions, a nonprofit dedicated to serving veterans struggling with post-traumatic stress disorder, traumatic brain injuries and other unseen wounds of war. He marshaled the efforts of NFL legends, many former Ravens players, to raise money for veteran causes, many of which start in his own backyard.
Beck's dedication to service members, past and present, has been a three-year journey since joining the Broncos in the 2019 season. In spite of COVID-19 restrictions, Beck assisted more than 400 families in that time with the help of local and national veteran nonprofits, such as America's Gold Star Families, TAPS (Tragedy Assistance Program for Survivors) and the Wounded Warrior Project.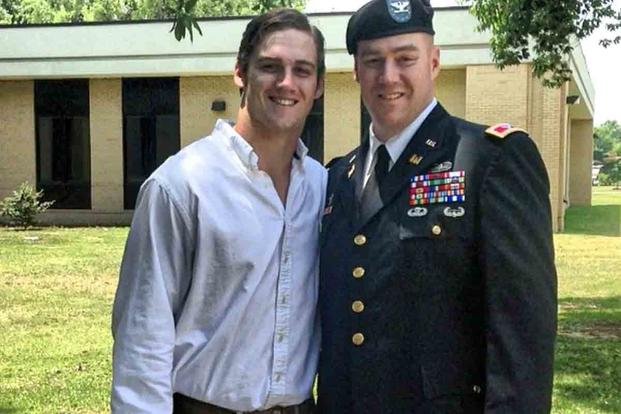 Even in the offseason, when there are no cameras and no awards to be won, the Broncos tight end can be found on Colorado military installations, teaching military children the basics of football, working out with soldiers and airmen or even just grilling burgers with their families.
Graham has been a huge supporter of the U.S. military and their families for his entire NFL career. He participated in the NFL's "My Cause My Cleats" awareness campaign to support his own veteran-oriented charity, The Jimmy Graham Foundation.
With the mission of providing life-changing and impactful experiences through the freedom of flight and recognizing the sacrifices of veterans of all eras, Graham flies vets in his two fully restored military aircraft, a 1957 deHavilland Beaver and a 1967 UH-1 Iroquois "Huey" helicopter. Both helicopters served in the Vietnam War.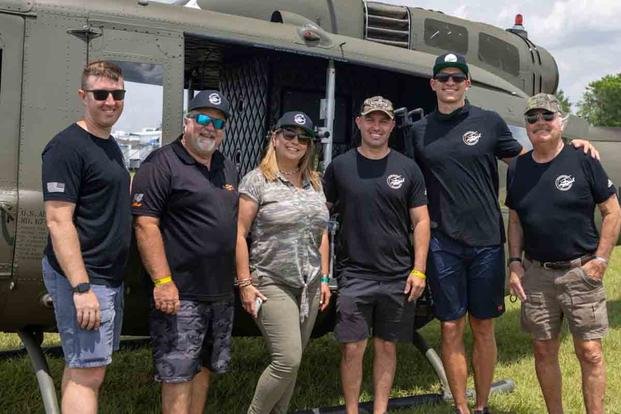 Graham also raises money to support his foundation through the sales of his "Huey Blend" coffee roasts and provides prime Bears tickets to veterans at every home game. His efforts on behalf of veterans has earned him two consecutive nominations for the NFL's Walter Payton Man of the Year Award, the league's most coveted honor for philanthropy.
Each of the NFL's 32 teams submit a nomination for the Salute to Service award. Three players are picked as finalists, with the winner being announced at the NFL Honors gala, held every Super Bowl week. The 2022 NFL Honors ceremony will be held in Los Angeles on Feb. 10 at 9 p.m. Eastern on ABC and the NFL Network. It will be streamed on ESPN+.
-- Blake Stilwell can be reached at blake.stilwell@military.com. He can also be found on Twitter @blakestilwell or on Facebook.
Want to Learn More About Military Life?
Whether you're thinking of joining the military, looking for post-military careers or keeping up with military life and benefits, Military.com has you covered. Subscribe to Military.com to have military news, updates and resources delivered directly to your inbox.