In an alternate reality, today was going to be a very big day because "Top Gun: Maverick" was set to open in theaters all over the world. We'd finally figure out what Maverick has been up to for the last 35 years and learn the status of his relationship with Iceman.
Alas, COVID-19 had other plans for Tom Cruise and "Top Gun: Maverick," and now we're scheduled to see the movie on Dec. 23, 2020, even though that date is starting to look a bit uncertain as the pandemic begins to make a summer comeback.
Even though Paramount put the brakes on a lot of promotions, no one could stop the release of "Top Gun: Maverick" toys that were already in the retail pipeline months before the shutdown. Like the orphaned "Black Widow" and "No Time to Die" toys on shelves at Target and Walmart, "Maverick" toys are a painful reminder of a summer that never was.
That doesn't make them any less awesome. If you're looking to scratch that need for speed, check out these "Top Gun: Maverick" winners.
Thanks to the Top Gun Movie fan page on Instagram for inspiration and for letting us use one of their photos. Follow them for great images and memes
If you want to buy these for yourself, eBay may be your best bet. The Matchbox cars are available on Amazon. Walmart online has the aircraft carrier and the jet launcher.
1. Matchbox "Top Gun: Maverick" Aircraft Carrier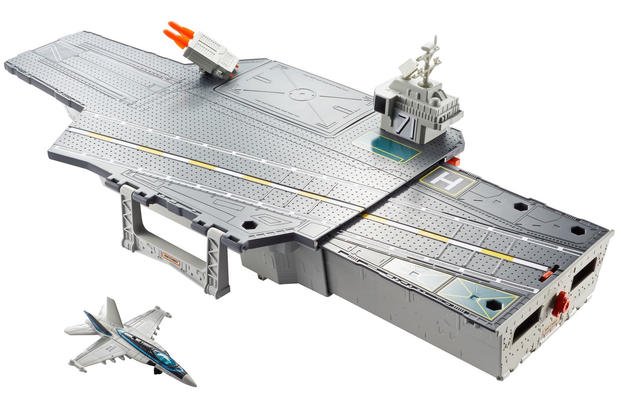 If you're going to collect die-cast toys, you need a way to store them, and this aircraft carrier has space for 10 Sky Busters die-cast planes. It comes with a Boeing F/A-18, and the deck features real working missile launchers. Retail is around $20.
2. Matchbox "Top Gun: Maverick" Dark Star Sky Slammers Jet Launcher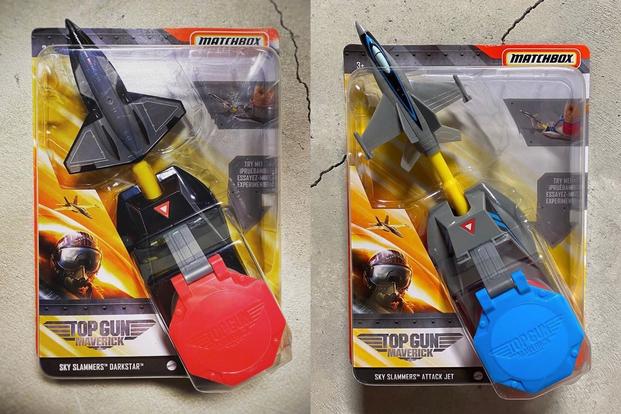 There's nothing more satisfying that whacking on an air-powered launcher and making something sail across the room. The Sky Slammers Darkstar or Attack Jet launcher will fire your Sky Busters jets across the room while making a whistling sound and a sonic boom. Retail is around $10.
3. Matchbox Sky Busters Jets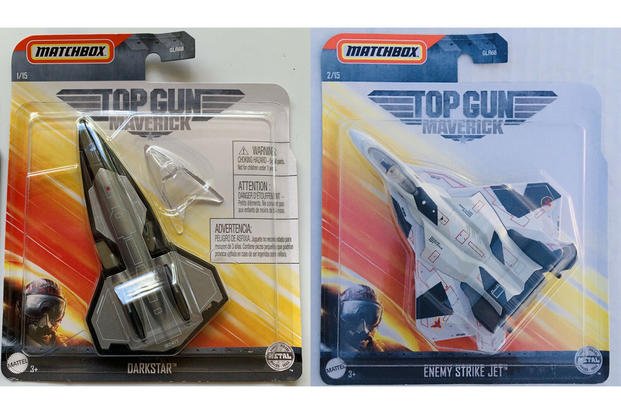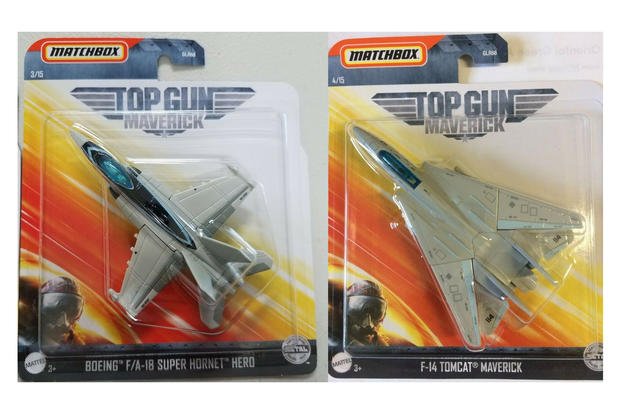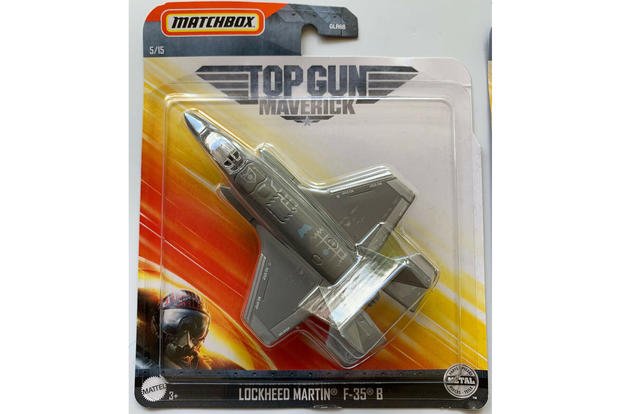 The classic die-cast Sky Busters airplane series has launched five "Top Gun: Maverick" models so far: Darkstar, Enemy Strike Jet, Boeing F/A-18 Super Hornet Hero, the classic F-14 Tomcat and the Lockheed Martin F-35B.
Each plane's package is labeled number X/15, so that suggests that Mattel will launch 10 more planes later this year. Fingers crossed. These planes were supposed to retail for $2.50 each, but prices are currently higher online.
4. Matchbox "Top Gun: Maverick" Car Sets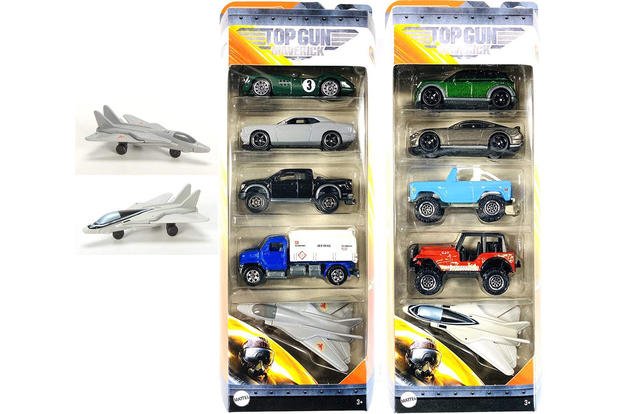 Matchbox has also released two sets that feature four vehicles and one plane. Set one includes an MBX Swing Wing Jet, 2010 Ford Raptor Pickup, 1956 Aston Martin DBR1, Petrol Pumper Gas Truck and 2008 Dodge Challenger.
The other set features a Swing Wing MBX Plane, 1972 Ford Bronco, Jeep 4x4, 2019 Ford Mustang and 2011 Mini Countryman. Each set sells for around $11.
Just what these cars have to do with "Top Gun: Maverick" will have to remain a mystery until at least December. In the meantime, load up on toys and make up your own quarantine plots while we all wait for the real thing.
Keep Up With the Best in Military Entertainment
Whether you're looking for news and entertainment, thinking of joining the military or keeping up with military life and benefits, Military.com has you covered. Subscribe to the Military.com newsletter to have military news, updates and resources delivered straight to your inbox.