The Academy of Motion Picture Arts and Sciences paid closer attention than usual to movies that people actually paid to see in 2022 and nominated quite a few of them for major awards.
The surprise hit movie "Everything Everywhere All at Once" leads the pack with 11 nominations, but there was an impressive amount of recognition for military-themed and military-adjacent movies. "Top Gun: Maverick," "All Quiet on the Western Front" and "Elvis" are all likely to take home awards at the ceremony on Sunday, March 12, 2023.
Here's a breakdown of the military movie nominations.
Top Gun: Maverick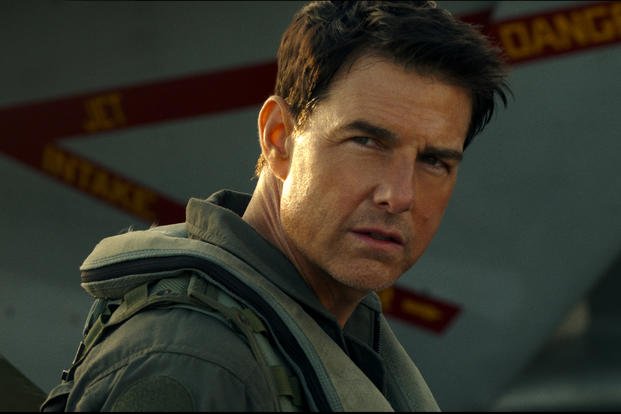 6 Nominations: Best Picture, Best Adapted Screenplay, Best Original Song, Best Sound, Best Visual Effects, Best Film Editing
Tom Cruise didn't get that elusive third Best Actor nomination, but he's nominated for Best Picture alongside Jerry Bruckheimer, Christopher McQuarrie and David Ellison. McQuarrie, previously an Oscar winner in 1996 for his "The Usual Suspects" original screenplay, also shares the nomination for Best Adapted Screenplay with Ehren Kruger, Eric Warren Singer, Peter Craig and Justin Marks.
Lady Gaga, an Oscar winner for writing "Shallow" from the 2018 version of "A Star Is Born," and BloodPop share a Best Song nomination for "Hold My Hand." There are technical nominations for Best Sound, Best Visual Effects and Best Editing, but Claudio Miranda was snubbed in the Best Cinematography category. Considering how much new camera technology was invented specifically to make this movie, it seemed a lock that "Maverick" would be nominated (and win) in this category.
"Top Gun: Maverick" is streaming on Paramount+.
Related: How 'Top Gun: Maverick' Got Cameras Inside an F-18 Super Hornet
All Quiet on the Western Front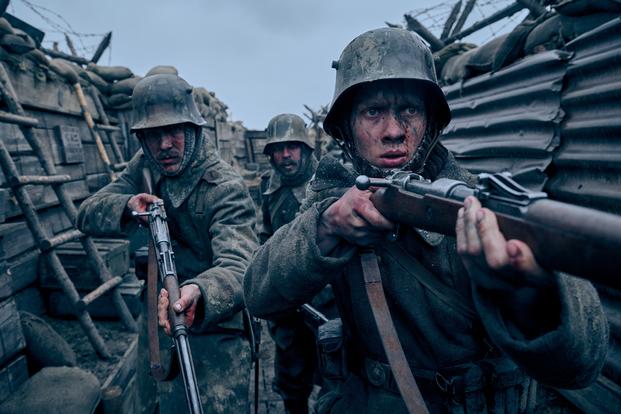 9 Nominations: Best Picture, Best International Feature Film, Best Sound, Best Original Score, Best Adapted Screenplay, Best Production Design, Best Cinematography, Best Visual Effects, Best Makeup and Hairstyling
This German film reimagines the classic World War I movie that won Best Picture and Best Director at the Oscars in 1931. Based on the 1929 novel by German WWI veteran Erich Maria Remarque, the original movie portrayed the war from a soldier's on-the-ground perspective and powerfully portrayed the waste of life that war represents.
Related: Here Are All the Military Movies That Won a Best Picture Oscar
The 2022 "All Quiet on the Western Front" is the first German-language film based on the novel and opens up the story to show the experiences of the soldiers in the broader context of the war. That's led to some criticism that the approach dilutes the power of the original movie and novel, but the critical response has been overwhelmingly positive in the English-language world and Oscar voters obviously love the movie.
"All Quiet on the Western Front" is streaming on Netflix.
Elvis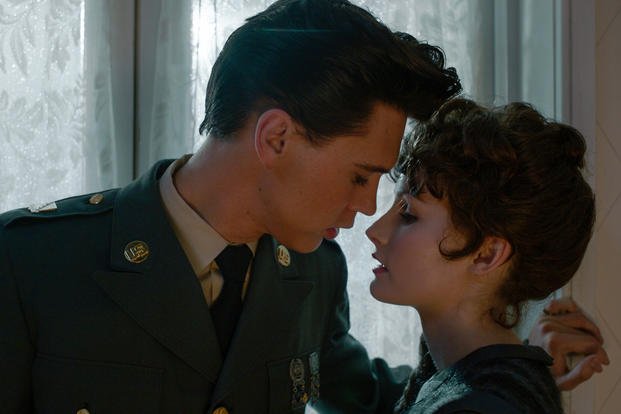 8 Nominations: Best Picture, Best Actor, Best Costume Design, Best Sound, Best Production Design, Best Cinematography, Best Film Editing, Best Makeup and Hairstyling
This biopic of the celebrated U.S. Army veteran Elvis Presley doesn't devote much of its running time to the singer's military service, but the scenes that show him in uniform during his time in Germany are crucial to the plot, especially as he courts his future wife Priscilla Beaulieu.
Austin Butler, who portrays Elvis, is considered the front-runner for Best Actor.
"Elvis" is streaming on HBO Max.
Related: How Much Pvt. Presley Do We Get in the Epic 'Elvis' Movie?
Causeway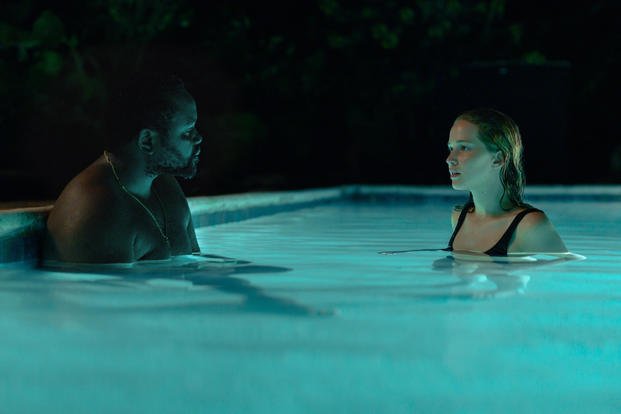 1 Nomination: Best Supporting Actor
"Causeway" follows Lynsey, a veteran of the Army Corps of Engineers, as she tries to put her life back together after a traumatic brain injury. Back home in New Orleans, she struggles to make sense of her life and eventually befriends James Aucoin, an auto mechanic who's trying to recover from his own trauma.
Brian Tyree Henry, great as the rapper Paper Boi for four seasons on the FX series "Atlanta" and a highlight of the 2022 Brad Pitt action picture "Bullet Train," gives a much different performance as a man who's trying to put himself together and take responsibility for his mistakes. His Best Supporting Actor nod for "Causeway" is his first Oscar nomination.
Aucoin may not actually be a military veteran, but his trauma mirrors the combat injuries faced by some soldiers. James and Lynsey initially connect because of their difficult pasts and, over time, use their friendship as a way to work through their emotional challenges.
"Causeway" is never boring, mostly because Lawrence and Henry find ways to explore their characters' raw feelings without ever getting maudlin.
"Causeway" is streaming on AppleTV+
Related: An Afghanistan War Vet Learns to Manage Her Trauma in 'Causeway'
Stranger at the Gate
1 Nomination: Best Documentary Short Subject
Richard "Mac" McKinney is a Marine Corps veteran who developed a hate for Muslims during his tours of service in Iraq and Afghanistan. After he left the service and settled in Muncie, Indiana, he devised a plan to bomb a local mosque. When he went to carry out his mission, the congregants welcomed him with love and changed his life.
Eight months after that first visit in 2009, McKinney converted to Islam and has spent the past decade-plus sharing his story. Director Joshua Seftel made the 30-minute documentary as part of a short film series called "The Secret Life of Muslims."
"Stranger at the Gate" is available to stream online. The film is embedded above.
Avatar: The Way of Water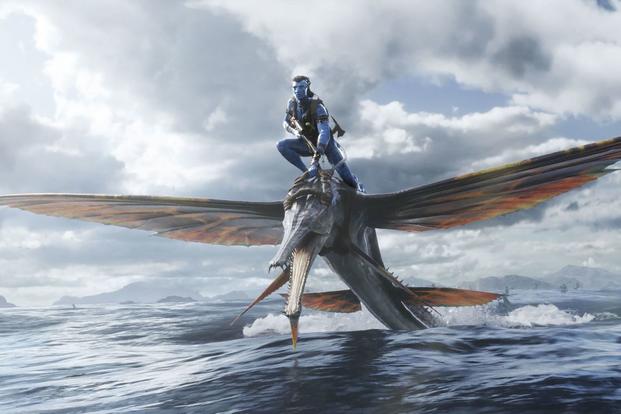 4 Nominations: Best Picture, Best Sound, Best Production Design, Best Visual Effects
A Marine veteran leaves the service to live in peace with his wife and children in his adopted country. Things get weird when his former commanding officer leads an invasion and our Marine leads the defense of his new homeland.
That sounds like a military movie, right? Except our Marine is the paraplegic Jake Sully, who left his human body behind to join the Na'vi at the end of the 2009 movie "Avatar," the James Cameron movie considered a certain Best Picture winner before it was upset by his ex-wife Kathryn Bigelow's Iraq movie "The Hurt Locker." Bigelow also defeated Cameron for the Best Director Award.
Fourteen years later, Cameron is back with his "Avatar: The Way of Water." It's the biggest movie in the world right now, and the director plans three more sequels over the next decade. We'll be following this sci-fi military tale for a long, long time.
"Avatar: The Way of Water" is currently in theaters and will be available on Disney+ later this year.
RRR
1 Nomination: Best Original Song
"RRR" is a highly fictionalized action picture that imagines what might have happened if Alluri Sitarama Raju and Komaram Bheem, leaders of the Telugu resistance to British rule in the 1920s, had a friendship before they became heroes of the emerging Indian nation. The historical timeline doesn't work at all, so viewers will have to embrace the fantasy.
Officials of the British Raj brutally oppress the country's native population and see them as less than human. There's a lot of magic and superhuman strength featured in this epic tale of resistance, but the movie doesn't drag over its three-hour running time.
"Naatu Naatu," with music by M.M. Keeravaani and lyrics by Chandrabose, highlights the extended dance sequence in the middle of the film. It's a work of popular cinema from India, so of course, it has dance scenes.
The movie was considered a strong contender for a Best Picture nomination, with S.S. Rajamouli a possible Best Director nominee. They'll have to settle for the one award shot, a shame for the movie that features the best-ever fight scene that uses a motorcycle as a weapon.
"RRR" is streaming on Netflix.
Argentina, 1985
1 Nomination: Best International Feature
What happens when a military government commits crimes against its own citizens? Americans have never had to contemplate that question, but prosecutors in Argentina had to answer that question after the downfall of its military dictatorship in 1983.
This drama, which won the Golden Globe Award for Best Foreign Language Film, follows the 1985 Trial of the Juntas, which attempted to prosecute military officers for war crimes that included kidnapping, torture, forced disappearance and murder. Even though the military juntas had collapsed, there were plenty of Argentine citizens who didn't want the prosecution to proceed, and the attorneys faced threats throughout the trial.
"Argentina, 1985" is streaming on Prime Video.
Keep Up With the Best in Military Entertainment
Whether you're looking for news and entertainment, thinking of joining the military or keeping up with military life and benefits, Military.com has you covered. Subscribe to the Military.com newsletter to have military news, updates and resources delivered straight to your inbox.