In 2014, Navy Adm. William H. McRaven gave a commencement speech at the University of Texas at Austin that he wanted to make short and memorable. He suggested that changing the world for the better is not only possible, it is something everyone can do -- and it starts with making your bed.
He is now sending that message out across the country with a new children's book, "Make your Bed With Skipper the Seal."
The suggestions McRaven made to the graduating class in Austin that night were based on lessons he learned in the United States military. During his career as a Naval Special Warfare officer, he refined U.S. special operations through innovation and leadership.
He would eventually rise to become a four-star admiral and the ninth commanding officer of U.S. Special Operations Command, overseeing all branches' special warfare operations. He rose to special prominence overseeing the execution of Operation Neptune Spear, the SEAL Team Six mission that killed Osama bin Laden in Pakistan.
During Basic Underwater Demolition/SEAL training, the initial training course all Navy SEALs must complete, he learned the small lessons about commitment, courage and camaraderie that he listed as commencement speaker, he said. It all began with the simple, but important task of making his bed.
He later turned those lessons into the best-selling book, "Make Your Bed: Little Things That Can Change Your Life … And Maybe the World."
The new children's version, "Make Your Bed With Skipper the Seal," is due on bookshelves Oct. 12, 2021. The lesson is the same, but geared toward younger readers. The book espouses the idea that there are many little ways to change the world for the better and encourages kids to become the best version of themselves.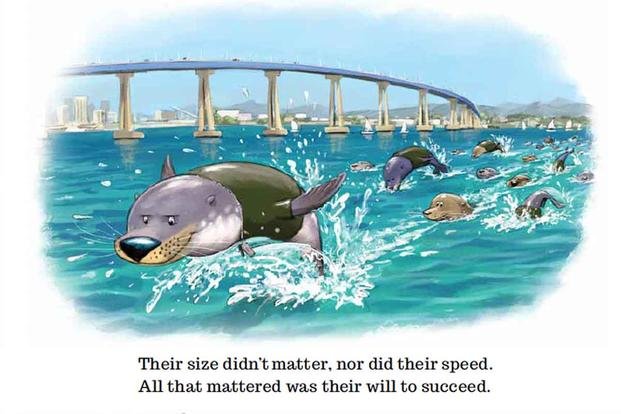 "When my three children were young, I always took time to read to them," McRaven said in a news release about the upcoming book. "I found that stories of adventure and overcoming challenges helped shape their character and inspired them to be their very best. I hope that 'Make Your Bed with Skipper the Seal' is just such a book!"
In the book, Skipper starts a new career in Navy SEAL training where he and his friends learn how to pass the small tests required of them, but also learn the life lessons in the book. These include the importance of taking risks, learning to deal with failures and how to make it through hard times.
They also, of course, start with making their beds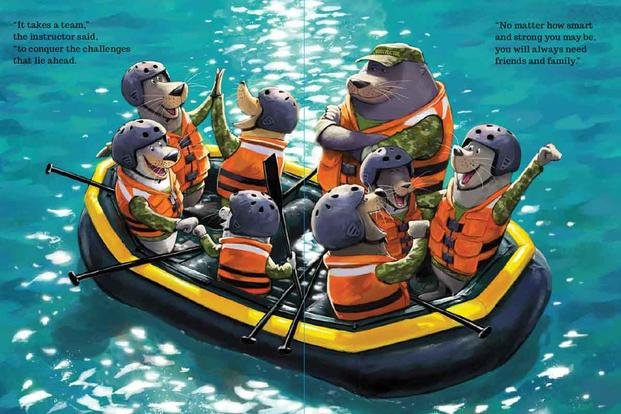 -- Blake Stilwell can be reached at blake.stilwell@military.com. He can also be found on Twitter @blakestilwell or on Facebook.
Keep Up With the Best in Military Entertainment
Whether you're looking for news and entertainment, thinking of joining the military or keeping up with military life and benefits, Military.com has you covered. Subscribe to the Military.com newsletter to have military news, updates and resources delivered straight to your inbox..