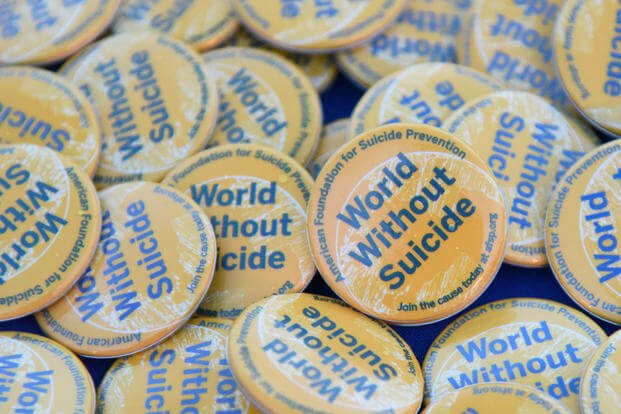 Military suicide prevention and veteran suicide prevention are a top priority of leaders at the Defense Department and the Department of Veterans Affairs.
The veterans crisis hotline is a tool for both current and former military members who need immediate mental health help. If you or someone you know is thinking about suicide, please call or text the National Suicide and Crisis Lifeline at 988.
Mental health help is also available by text message at 988 or through an online chat. All suicide prevention help is available 24/7.
If you or someone you know needs help, call or text the National Suicide and Crisis Lifeline: 988
Active-duty suicides reached a record high in 2018 of 325. In 2019, the last date for which data is available, the suicide rate among veterans was about 26.9 per 100,000 or about 20 veterans per day.
According to the Centers for Disease Control, the warning signs of suicide can include:
Talking about wanting to die
Looking for ways to die
Talking about feeling hopeless and having no purpose
Talking about feeling trapped or being in unbearable pain
Talking about being a burden to others
Increasing use of alcohol or drugs
Acting anxious or agitated, or behaving recklessly
Sleeping too little or too much
Withdrawing or feeling isolated
Showing rage or talking about seeking revenge
Displaying mood swings
Learn more about suicide warning signs on Military.com.
If you're worried a friend or family member might be suicidal, start a conversation to let them know you're concerned. Try to keep these VA-suggested best practices in mind during your conversation:
Remain calm
Listen more than you speak
Maintain eye contact
Act with confidence
Don't argue
Use open body language
Limit questions to casual information gathering
Use supportive and encouraging comments
Be as honest and upfront as possible
Learn more about how to support a veteran going through a tough time.