The 37th Iowa Infantry Regiment was never supposed to see combat. Its formation was more of a political and propaganda move from the War Department than anything else.
The Union Army wanted to show the American people that men who weren't of draft age were ready, willing and able to answer the call of duty.
It was called the "Graybeard Regiment," and it included more than 1,000 men who were considered unfit for military service.
Men in the 37th had to be at least 45 years old to join, but they still had to be capable of performing the duties of soldiers, even if those duties were mostly guarding prison camps.
While many men in the unit were in their 40s and 50s, there were some who enlisted in their 60s and 70s. The average age of a Graybeard was 57 years old.
Curtis King, who enlisted in November 1862, was the oldest among them. King was the son of a veteran of the Revolutionary War. Born in 1783, he made his way west through Ohio and Indiana, eventually ending up in Iowa. By the time he enlisted into the Graybeards, he had just celebrated his 80th birthday.
He had been turned away by two other units before the 37th Iowa accepted him.
King was described as being 6'2" tall and blind in one eye. By all accounts, he was still energetic and able, having a lot of stamina, the vigor of youth and a willingness to accept the hardship of a soldier's life.
He left behind at least 21 children when he enlisted. He had to leave the unit in 1863 due to illness and died a few weeks later.
Graybeards were used to guard prison camps, supply trains and other guard posts throughout the war and across the Union, from St. Louis to Cincinnati. They were never intended to be in combat, but did see action one time, as they were repositioned to Memphis to guard on-the-move supply wagons.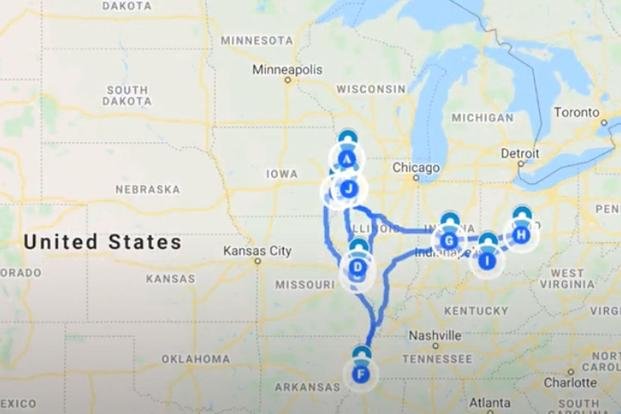 On June 5, 1864, a band of Confederate guerrillas attacked that supply train as it moved to Holly Springs, Mississippi. The rebels killed three of the 50 defending Graybeards and wounded four others.
Once back up north, they returned to guarding Confederate prisoners. By all accounts, they were among the best of any Union prison guards, allowing very few escapes while treating prisoners well.
The Graybeards were disbanded in May 1865 after the war's end. The biggest threat to the regiment wasn't Confederate raiders or prisoner revolts; it was disease. Like the rest of the men fighting the Civil War, the Graybeards lost more men to disease than anything else. Of the 1,041 men who served in the unit, 145 lost their lives to disease.
-- Blake Stilwell can be reached at blake.stilwell@military.com. He can also be found on Twitter @blakestilwell or on Facebook.
Want to Learn More About Military Life?
Whether you're thinking of joining the military, looking for post-military careers or keeping up with military life and benefits, Military.com has you covered. Subscribe to Military.com to have military news, updates and resources delivered directly to your inbox.