Gifts are hard. Gift box curators promise to take the drama out of holiday presents with carefully chosen selections designed to wow your friends and loved ones. Now a group of spec ops veterans, led by former Navy SEAL Brandon Webb, have gotten into the game with Crate Club.
Crate Club boxes are a far cry from those Hickory Farms meat-and-cheese sets that you remember from grandma's house. Each box is "built by Navy SEALs and military veterans" and focuses on military-grade outdoor, survival and EDC gear.
Crate Club promises that its gift boxes are curated by Webb, former SEAL Eric Davis, Marine veteran Nick Coffman and former British SAS operator Phil Campion. All of them are well-known in the special ops community and each brings his own fans and social media followers to the enterprise.
You can order a quarterly box tailored to your budget. The Lieutenant sells for $49.99 plus shipping but yearly subscribers can get four boxes for $179.99 and free shipping. The Captain goes for $99.99 plus shipping and $359.99 all-in for the annual subscription. The truly committed can spring for the General, a $399.99 plus shipping extravaganza offered at $1399.00 for the year.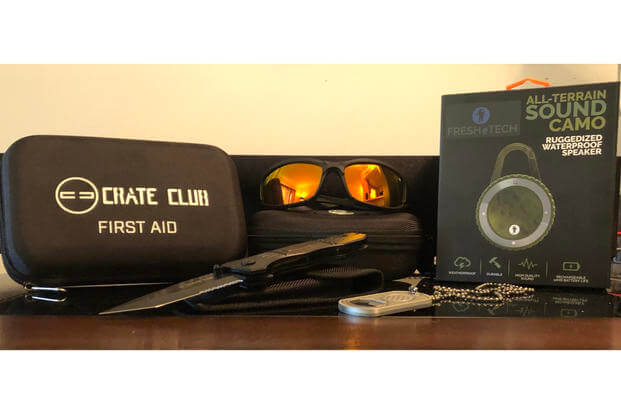 Crate Club sent a sample Lieutenant box that included a Crate Club dog tag bottle opener, a Crate Club first aid kit, a Crate Club folding knife, a FRESHeTECH All-Terrain Sound Bluetooth Speaker and a pair of Hackett Equipment shooting glasses (plus a 25% off HE coupon).
The non-camo version of the speaker retails for $40 and the shooting glasses sell for $25 at Hackett, so you've come out ahead before you estimate the cost of the knife, bottle opener or first aid kit.
In these examples from their website, the captain box adds more elaborate outdoor and survival gear and the general starts getting into some more expensive tactical gear.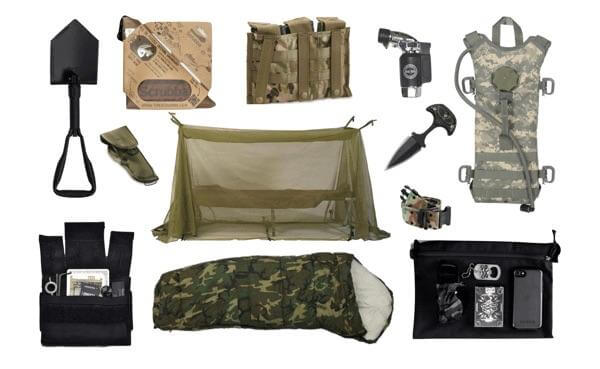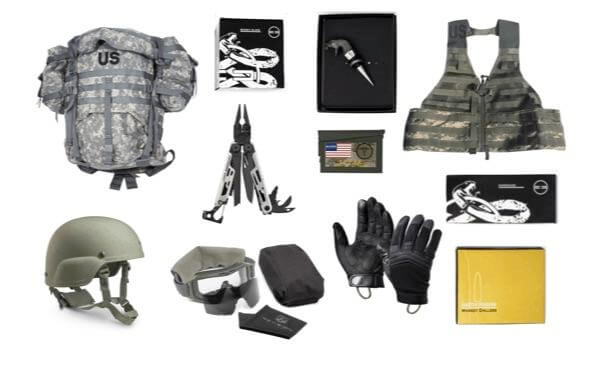 Obviously, these guys are in two different businesses here: The Lieutenant and the Captain boxes are affordable gifts that give their recipients a connection to the operator community. If you commit to the General, then you're investing in a personal connection with the men behind the Crate Club. At $400 a pop, buyers should expect something really special, the gear that these guys would choose for themselves.
Could you read all the websites and the magazines and ask all the folks at the range what you should buy and come up with stuff that's as good or better than what you get from Crate Club? Sure, but you're paying them to choose for you and for that Crate Club logo on their custom merchandise. If you're looking for a no-stress gift for the special ops fan on your Xmas list, Crate Club is here to help.