Everyone talks about the Space Force lately. No one talks about the Civil Air Patrol much. There's definitely no Netflix show about it -- but maybe there should be.
If you've never heard of the Civil Air Patrol (CAP) and you aren't in the U.S. Air Force, then good for you. A civilian whose life has been touched by CAP was probably in a really bad place and needed to be rescued.
Although emergency assistance is just one of the organization's missions, it's an important part and has saved hundreds, maybe thousands, of lives over the years. Like the Air Force, CAP pilots integrate technology to every aspect of their mission.
One of the unique areas of the CAP rescue mission is its cellphone forensics team. Of the hundreds of rescue missions involving the Civil Air Patrol, an estimated 95% have involved that team. Since people tend to bring their phones wherever they go, CAP rescuers use data provided from cell towers to zero in on the locations of missing people.
But the CAP mission takes that data further. According to the National Headquarters of the Civil Air Patrol, cellphone providers give only latitude and longitude for missing persons' phones. CAP analysts have developed methods and software that narrow the area tremendously.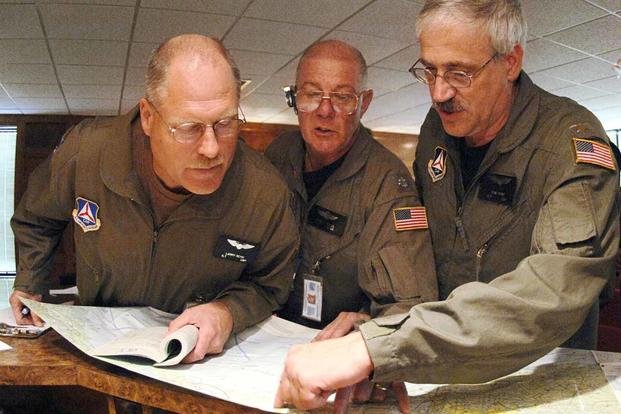 Before the use of cellphone "pings," Civil Air Patrol rescuers would have to search for an aircraft's transponder, which could take days. Three survivors of a 2018 mountainside plane crash in Massachusetts were found in just 48 minutes using this technology.
In April 2020, the cellphone forensics team celebrated its 1,000th find of a lost or missing person.
The Civil Air Patrol is a group of 60,000 civilian aviation enthusiasts, who have volunteered their time, money and aircraft to support Air Force and law enforcement operations here at home. With 560 single-engine Cessna aircraft and 1,944 small unmanned aircraft systems, it's the world's largest fleet of single-engine, piston-powered aircraft.
CAP members have flown aerial reconnaissance missions over the 2020 SCU Lighting Complex Wildfires near San Jose, California. The photos they take as they fly their privately-owned aircraft over the hazardous skies help the Federal Emergency Management Agency track the containment and damage caused by wildfires.
Civil Air Patrol pilots were also the first in the air to help rescue efforts associated with Hurricane Laura in rural Louisiana.
But it's not just disasters the pilots of CAP respond to. As the congressionally mandated Air Force auxiliary, these civilian aviators have conducted 90 percent of all search operations within the United States, says the Civil Air Patrol National Headquarters.
Founded in 1941, the Civil Air Patrol started as a collection of civilian aviators who contributed to protecting the continental United States during World War II. Some 200,000 people used their own aircraft to hunt Nazi submarines, rescue sailors and airmen adrift at sea, and report seaborne mines, among other missions.
Today, their mission is to maintain air supremacy here at home, training pilots and teaching CAP enthusiasts about flying; to assist the Air Force and law enforcement in noncombat operations; and educate the public on the importance of air power.
The Civil Air Patrol is a great place to start for any young person with the dream of flying for the U.S. military or for any aviation enthusiast who wants to be more involved in their community.
For more information, visit the Civil Air Patrol website.
-- Blake Stilwell can be reached at blake.stilwell@military.com. He can also be found on Twitter @blakestilwell or on Facebook.
Want to Know More About Veteran Jobs?
Be sure to get the latest news about post-military careers, as well as critical info about veteran jobs and all the benefits of service. Subscribe to Military.com and receive customized updates delivered straight to your inbox.