2016 was a notable year for the passing of numerous celebrities in all walks of life; it was also a year that saw the passing of many notable veterans. You've likely heard about the recent death of famed vet and astronaut John Glenn -- below are just a few more noteworthy veterans who left us this year, and their personal stories.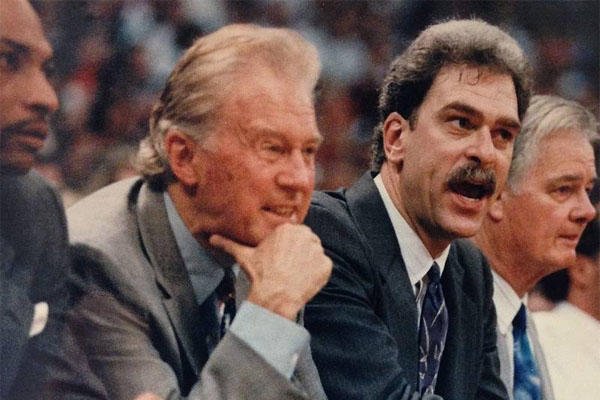 Johnny Bach
Not that many in our generation face combat like they did in Johnny's, and certainly few of the basketball players Johnny taught for more than five decades. But Johnny's message transcended the reality and brutality of war. It was a metaphor for life for his students. You may not face death on the battlefield like I did, like his twin brother did in World War II. But life is hard and you have to be tough, and you have to be strong and relentless in your vocation. Even if it is a game for there are no games. Excel in your arena.
-- Sam Smith
NBA fans know all about Michael Jordan, Scottie Pippen, and Phil Jackson, but the unsung hero of the Chicago Bulls' first three world championship teams was Johnny Bach, who passed away in January at the age of 91. A "basketball lifer" in the truest sense of the term, Bach played college hoops at Fordham University and Brown University, and after a brief stint with the Boston Celtics, he became one of the nation's youngest head coaches at a major college when he took over at Fordham. Over the next 18 years, he would take the Rams to the post-season tourneys seven times, before further stops at Penn State, the NBA's Golden State Warriors from 1983-6, and finally the Bulls, where he helped the team earn three championships from 1991 to 1993.
Both Bach and his twin brother Neil served the Navy during World War II (Neil was lost at sea in 1944), with Johnny signing up through the Navy ROTC and serving as a deck officer. He served during the assault on Okinawa, and was headed with his fleet for Tokyo when the atomic bomb was dropped on Hiroshima. Appropriately enough for a rough-and-ready, decorated war veteran, Bach stressed fundamentals and tough defense, and was known as the architect of the Bulls' "Doberman" defense. One of the first military service members to occupy Nagasaki after the atomic bombing, Bach would often pepper his speeches and film sessions with military references, and drop the ace of spades ("the card of death") for big victories. He was known for marching into Bulls' practices and announcing to the team, "Men, today's a great day to die!" In his later, more relaxed years in retirement, he took up painting, with his subjects including seascapes and ships, portraits of military men he admired, and Native American chiefs.
Said Michael Jordan of Bach's passing. "Coach Bach was truly one of the greatest basketball minds of all-time. He taught me so much, encouraged me, worked with me and really helped to mold my professional game. Without him, I don't know that we would've won our first three championships. He was more than a coach to me. He was a great friend. I am deeply saddened to hear of his passing."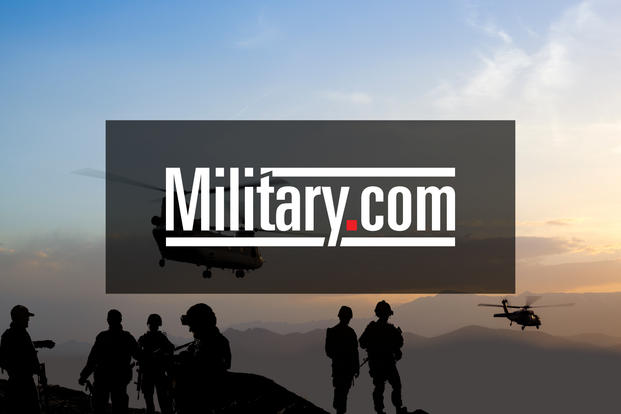 Lawrence Colburn
Lawrence Colburn was a U.S. Army helicopter gunner in the Vietnam War, and gained notice for his part in helping to end the infamous My Lai massacre of March 16, 1968. After growing up in Mount Vernon, Washington, he dropped out of high school and joined the Army in 1966, with stints at Fort Lewis and Fort Polk before being sent to Vietnam in 1967. In South Vietnam he was assigned to the 161st Assault Helicopter Company, with the rank of Specialist Four. Serving as a door-gunner on an Iroquois transport helicopter, Colburn was accompanied by crew chief Glenn Andreotta and pilot Hugh Thompson, Jr.
On the fateful day of March 16, the crew came upon members of Charlie company killing unarmed Vietnamese civilians at the hamlet known as My Lai 4. Thompson landed the helicopter between unarmed villagers and American troops, and ordered Colburn and Andreotta to cover him. Trent Angers, the biographer  who wrote The Forgotten Hero of My Lai: The Hugh Thompson Story,  noted that Colburn  "stood up, shoulder to shoulder with Hugh and Glenn, to oppose and stand down against those who were committing crimes against humanity. Without his assistance, Hugh might not have done what he did."
Thirty years later, Colburn and Thompson were awarded the Soldier's Medal, the United States Army's highest award for bravery not involving direct contact with the enemy. At the same time, a posthumous medal was also awarded to Andreotta. "It was the ability to do the right thing even at the risk of their personal safety that guided these soldiers to do what they did," Major General Michael Ackerman said at the 1998 ceremony.  Senator Max Cleland (D-GA) also entered a tribute to Thompson, Colburn and Andreotta into the record of the U.S. Senate. Cleland said the three men were "true examples of American patriotism at its finest." Colburn and Thompson were also nominated for the Nobel Peace Prize in 2001 for their actions.
After living a quiet life in retirement, Colburn died at the age of 67 of cancer on December 13. For more on his story, see this Military.com article.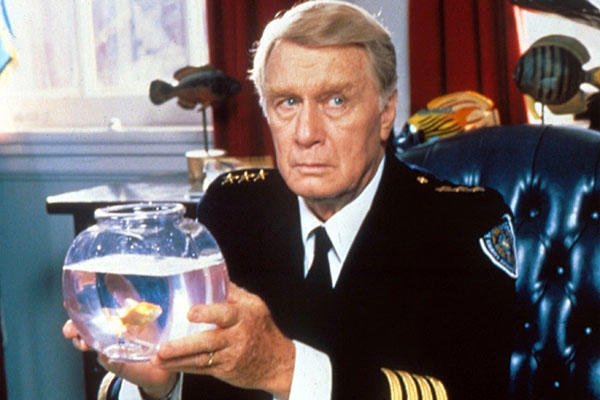 George Gaynes
Best known as Punky Brewster's cantankerous foster father and the comically clueless Commandant Eric Lassard in the Police Academy movie series, George Gaynes had a personal military history that could easily have been classified as "too crazy to be true." Born as George Jongejans to a Dutch father and Russian mother in Finland, Gaynes was a classically trained opera singer making a living in in France when the Germans invaded in 1940. Upon escaping the occupying German forces, he was arrested by the Francoist Spain police in the Pyrennes. After being released in 1942, Gaynes made his way to Britain, where he enlisted in the Royal Netherlands Navy. Because of his skills with languages (he spoke Dutch, English, French, Italian and Russian), he was detached to the Royal Navy in 1943 as a translator assigned to the convoy commodore HMS Hilary, which eventually took part in the Allied invasion of Sicily later that year. Later Gaynes was assigned to the destroyer HMS Wilton, which participated in the Battle of Anzio in 1944, and was promoted to Sergeant (Petty officer, 1st class).
After he was honorably discharged from the Royal Netherlands Navy in 1946, he returned to France, where a chance encounter with a Broadway director led him to the US. He became an American citizen and carved out a steady career as a theater and TV actor, becoming a regular on such enduring soap operas as Search for Tomorrow and General Hospital. (His naval experience came in handy for his first film role, a bit part in the movie about John F. Kennedy's naval career, PT 109.) His acting resume received a shot in the arm when he played the lecherous soap opera actor in the Oscar-winning Dustin Hoffman comedy Tootsie in 1982, opening the door to his well-known roles in Police Academy and Punky Brewster.
Gaynes passed away at his home in North Bend, Washington early this year at the ripe old age of 98. Said his agent Jonathan Howard, "The last couple times I got in touch with him, even in his 90s, he was always happy to take the call and consider something… He was really one of the true gentlemen in this business and was working steadily for 50 years or more. A sad, sad loss. But he had a really long, great life."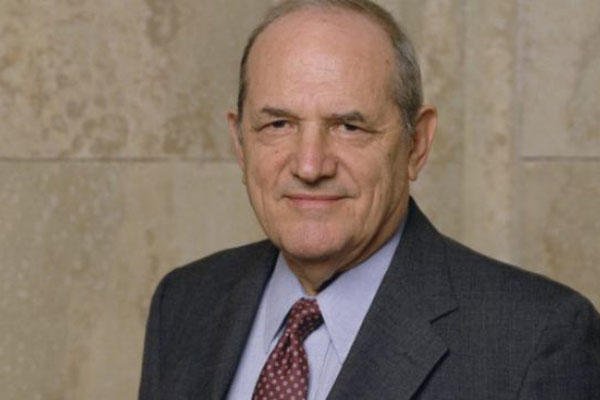 Steven Hill
He might be best known as the gravel-voiced district attorney in the long-running TV series Law & Order, but Steven Hill also has the distinction of being the first star of the Mission: Impossible TV series. Born as Solomon Krakovsky in 1922 to Russian immigrant parents, Hill graduated from the University Of Washington, and served four years in the U.S. Naval Reserve before relocating to New York City to kick-start his acting career, and by 1948 he had made a name for himself, playing opposite Henry Fonda in the Tony Award-winning Mr. Roberts (which fittingly enough, happened to be a naval drama). During the 1950s Hill established himself as a reliable presence on television, with roles in series such as The Untouchables and The Fugitive. 
When Bruce Geller's Mission: Impossible TV show launched in 1966, Hill was front and center playing Dan Briggs, the leader of the IMF team, for the series' first season. Unfortunately, Hill's working schedule proved to be too difficult for the show to handle -- as an Orthodox Jew, he could not work during the Sabbath -- and he was subsequently replaced by Peter Graves after the first season. After a break from acting for a few decades, Hill returned to prominence in the 1980s with roles in hit movies such as Yentl and Brighton Beach Memoirs, and when Dick Wolf came calling with a role in his Law & Order series in 1990, Hill cemented himself in the memories of most TV watchers as District Attorney Adam Schiff, setting a template for all the actors who would play similar authority roles on the show in the future. Dick Wolf once said to The Washington Post, "Steven has more moral authority than anyone else on episodic TV." Hill passed away at the age of 94 in August of this year.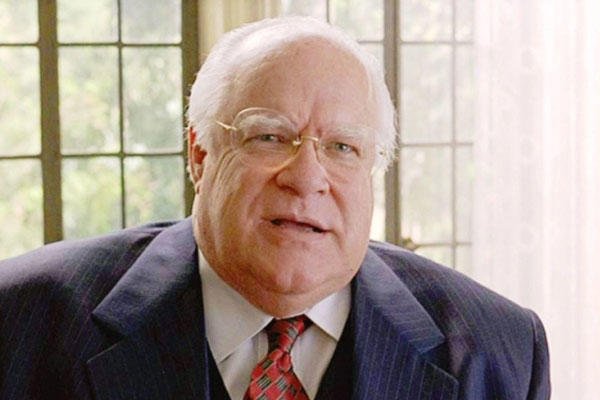 David Huddleston
The Dude abides, but what would Jeff Bridges' Dude in the cult classic The Big Lebowski  have been without David Huddleston's Big Lebowski? Huddleston was a reliable, Emmy-nominated character actor who appeared in numerous films and TV shows over the past four decades. From his days as a child in Virginia, Huddleston was involved in community theatre, and attended the all-male military boarding school Fork Union Military Academy for one year before a four-year stint in the Air Force as an aircraft engine mechanic (his wife Sarah claimed that he "never learned how to change the oil in our car"). When he was discharged from the Air Force in the 1950s, he used the GI Bill to attend the American Academy of Dramatic Arts in New York City, and upon his graduation he went on to a varied professional acting career that saw him in major Broadway productions and movies, acting with the likes of Dustin Hoffman,  Bette Davis, James Stewart, Dean Martin, Richard Burton, and John Wayne, to name just a few.
Huddleston is probably best remembered as the title character in The Big Lebowski and as Mayor Olsen Johnson in Mel Brooks's irreverent Western comedy Blazing Saddles. Looking back on his career, he reflected, "I've had a very, very, very good run at this stuff … I have been all over the world, made pictures in Mexico, Canada, Israel, France and England. I've met people who I never dreamt I would meet, all heroes of mine." Huddleston passed away at the age of 85 in Santa Fe over the summer, due to kidney and heart disease.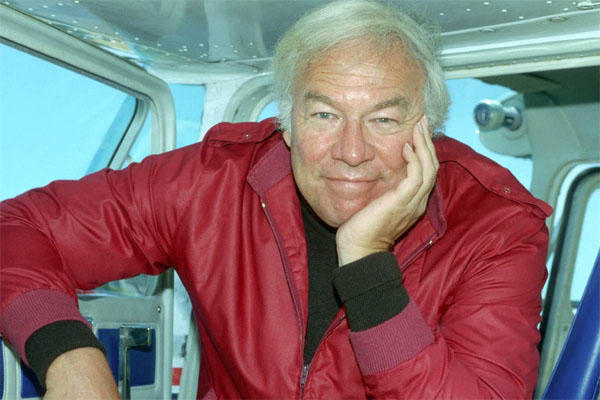 George Kennedy
In a career spanning five decades, George Kennedy was one of the most reliable tough-guy actors around, appearing in dozens of TV shows and movies. Kennedy was born into a New York show business family on February 18, 1925 and got the showbiz bug from an early age -- he first appeared on stage at age 2. During World War II Kennedy enlisted in the Army Air Corps, but his six-foot-four height did present challenges in terms of fitting into airplanes. Kennedy would serve the Army for 16 years, eventually attaining the rank of Captain, and became a disc jockey on Armed Forces Radio, as well as helped establish the Army Information Office. His big-screen career began with Spartacus in 1960, and he would earn an Oscar for his supporting role in the classic jailhouse movie Cool Hand Luke. For more on Kennedy and his career, visit this Military.com profile.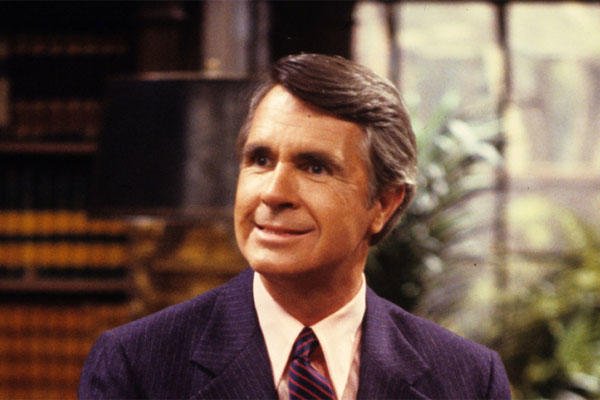 James Noble
James Noble, best known as the absent-minded governor in the popular 1980s sit-com Benson, passed away this year at the age of 94. Born in 1922 in Dallas, Noble studied drama and engineering at Southern Methodist University but left to join the Navy during World War II. Noble was mainly inspired by his brother Ralph, who also served in the Navy. In an interview later in life, Noble said, "Ralph was my god.  I wanted to be everything he was.  To read all the books he read.  When he was on stage, he was self-conscious, but when I began to act, I was relaxed and thought 'this is great. I feel right at home.'" While Ralph served as an engineering officer, James served on a destroyer tasked with locating and sinking Japanese submarines. Ralph gave his life on D-Day, saving a fellow Sailor by giving away his life jacket.
After the war, James studied under Lee Strasberg at the Actors Studio in New York, and went on to act in prominent Broadway shows such as 1776, while also making appearances in soap operas such as One Life to Live and Another World. Noble's career picked up in the late 70s when he made appearances in the comedies 10 (as Bo Derek's father) and Peter Sellers' Being There. In 1979 he was tabbed to play Eugene Gatling, the scatterbrained governor in the sit-com Benson, and the ABC show went on to great success, running from 1979 to 1986. Noble also appeared frequently as a guest star on TV series in the 1970 and 1980s such as Fantasy Island, Hart to Hart, Starsky and Hutch, The Love Boat and McCloud.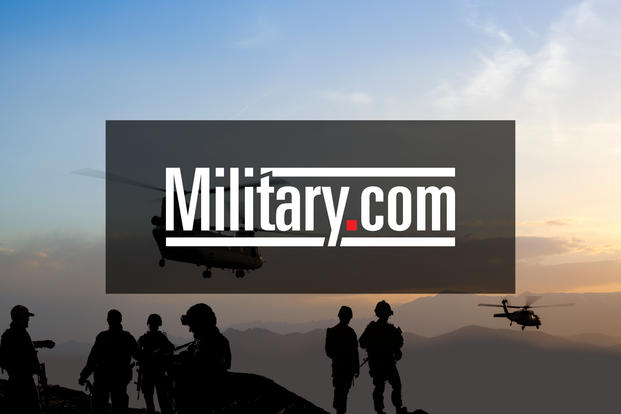 Hugh O'Brian
An old-fashioned tough-guy actor who was best known for his portrayal of Wyatt Earp on the TV series The Life and Legend of Wyatt Earp, Hugh O'Brian was also a tough guy in real life. Born Hugh Charles Krampe in Rochester, New York, he was the son of a Marine Corps officer. Following in his father's footsteps, O'Brian attended Kemper Military School in Boonville, Missouri, lettering in football, basketball, wrestling, and track. O'Brian dropped out of the University of Cincinnati after one semester to enlist in the Marine Corps in 1943, and at the tender age of 17, he became the youngest Marine drill instructor. After the war, O'Brian planned to attend Yale University on the G.I. Bill, but during the spring and summer prior to freshman year, he worked in Los Angeles, and when the actress he was dating began rehearsals for the play Home and Beauty, he was pulled into reading for a major role, thus kick-starting his acting career. He decided to change his name to when it was misspelled on the playbill. "I decided right then I didn't want to go through life being known as Huge Krape," he said, "so I decided to take my mother's family name, O'Brien. But they misspelled it as 'O'Brian' and I just decided to stay with that." Soon he was on contract with Universal Studios, and the role of a lifetime came around in 1955, when he played the title character in The Life and Legend of Wyatt Earp, which proceeded to run for six seasons.
In portraying the famous gunslinger, O'Brian worked hard on his quick-draw skills. "I didn't want to force them into having to cut away whenever that happened; I wanted it to be realistic," the actor said in a 2005 interview. For his work as Earp, O'Brian received an Emmy nomination, and although he would go on to appear in numerous plays and TV series, he would forever be associated with the role, which he would later reprise in the 1991 Kenny Rogers TV miniseries The Gambler Returns: The Luck of the Draw and the 1994 TV movie Wyatt Earp: Return to Tombstone. O'Brian said of the role, "It's been a great horse, and she keeps coming around the corral."
O'Brian was also known as a humanitarian. He helped found Thalians, a show-business charitable organization that raised money for children with mental health problems, and also established the Hugh O'Brian Acting Awards competition at UCLA. His most lasting philanthropic effort has been the Hugh O'Brian Youth Leadership Foundation, a non-profit youth leadership development program for high school scholars, which he formed after a life-changing visit with Nobel Peace Prize-winning theologian and physician Albert Schweitzer. The program has sponsored over 400,000 students since its beginnings in 1958.
Hugh O'Brian passed away in September of this year at the age of 91.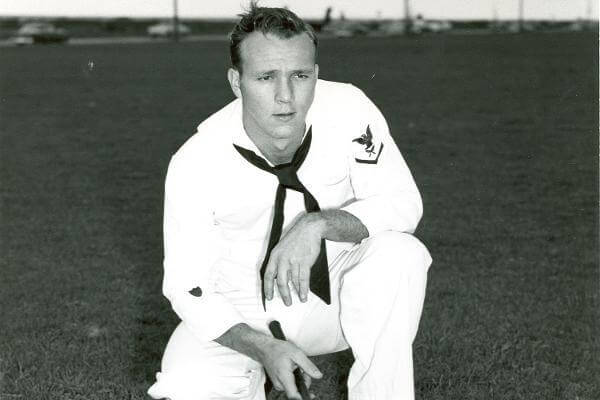 Arnold Palmer
He might have been a Coastie, but Arnold Palmer had his own army. The golfing legend who inspired a devoted group of fans known as "Arnie's Army," Palmer was already a golf phenom when he enlisted in the Coast Guard in 1950, after dropping out of Wake Forest. As he later recounted, "I was at Wake Forest for three and a half years and my roommate got killed in an automobile accident and I was pretty distraught over that and decided that I needed to get away."  Palmer credits his service with helping him give his life some direction.  "The knowledge that I gained, the maturity that I gained in the Coast Guard was unbelievable. It matured me," he said. "It made me a better person... The military isn't just restrictions and military duties. It's learning and it's very important that young people have that opportunity to learn and to know themselves a little better, and I think the military helps put that in the right perspective."
Palmer's first assignment was at Cape May as a physical fitness and self-defense instructor. About a year later he was transferred to Cleveland, Ohio, where he was a yeoman for the commander of the 9th Coast Guard District Auxiliary (now the U.S. Coast Guard Reserve) and ultimately for Rear Adm. Roy L. Raney, 9th Coast Guard District commander. "I became a photographer and I did the identifications for all the Coast Guardsmen in the 9th Coast Guard District," he said. "I traveled to all the stations and did photos and then took those all back to headquarters and did the identifications cards for all the Coast Guard personnel in the 9th district." Of course, Palmer also worked on his golf game during this time, competing in weekend golf tournaments with the blessing of Admiral Raney, who received regular golf lessons from Palmer while they served together.
Raney recommended the young Palmer continue on to become an officer, but in 1953 Palmer decided the time was right to rejoin the golfing world full-time. He returned to Wake Forest and promptly won the U.S. Amateur Championship in 1954. He would go on to win 7 major tournaments (62 overall), and became the first golfer to win a million dollars in prize money on the tour. Palmer would go on to revolutionize sports marketing, as his alliance with lawyer Mark McCormack, whom he met in the Coast Guard, led to the creation of the International Management Group, which became the most prominent sports agency in the world. Palmer has become associated with Penzoil and other popular products through his canny use of marketing, and even has a drink named after him -- in remembrance of his achievements, be sure to drink a half iced-tea, half-lemonade.  For more on his career, see this Under the Radar post.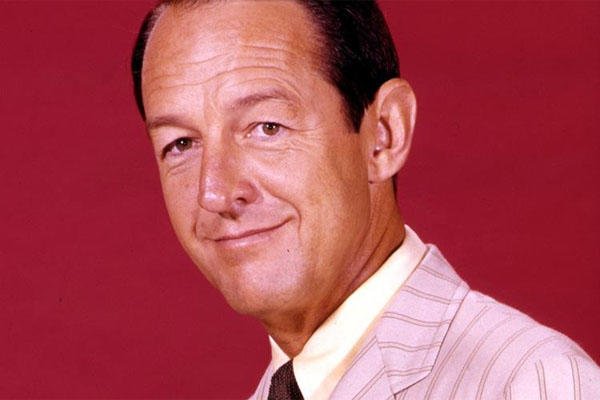 William Schallert
You might not be familiar with the name, but one look at the face of William Schallert should be enough to remind you of his memorable presence in films and television. The list of series he has been involved in is a who's-who of American TV from the past fifty years: Perry Mason; The Smurfs; Philip Marlowe; The Rat Patrol; Gunsmoke; Star Trek; The Patty Duke Show; 87th Precinct; The Many Loves of Dobie Gillis; The Waltons; Hawaii Five-O, Quincy, M.E.; The Partridge Family; Bonanza; Leave It to Beaver; The Dick Van Dyke Show; Get Smart; The Wild Wild West; My Name is Earl; and True Blood, just to name a few.
Born into a show-biz family in Los Angeles, California (his father was a longtime drama critic and his mother was a magazine writer and radio host), he got into acting at the University of Southern California but left to become an Army Air Corps fighter pilot in World War II. He returned to UCLA after the war and graduated in 1946, and subsequently helped found the Circle Theatre with Sydney Chaplin and several fellow students. One of the hardest-working actors in the business, Schallert appeared in over 650 movies and television series episodes over the next seven decades, including leading roles in cult sci-fi and creature features such as The Incredible Shrinking Man, The Man From Planet X, The Monolith Monsters and THEM! That's not even mentioning the numerous TV commercials he's provided voice-overs for, including Milton the Toaster in Kellogg's Pop-Tarts commercials. Schallert recalled that in 1959, he worked 57 times on TV shows, or more than once a week, at a time in which a total of 105 TV series were in production in L.A.
Schallert made the list of TV Guide's 50 Greatest TV Dads (No. 39) for playing Martin Lane, the frazzled father of Patty Lane (Patty Duke) on The Patty Duke Show, which aired from 1963-66 on ABC. He once said his favorite role was as Walter Matthau's deputy in the Kirk Douglas movie Lonely Are the Brave,  but he might be best known as for his one-off role as the uptight Federation Undersecretary of Agricultural Affairs Nilz Baris in the classic Star Trek episode "The Trouble with Tribbles." He would later go on to have an impact on actors everywhere: In 1979, he was elected president of the Screen Actors Guild, following in the footsteps of James Cagney, Ronald Reagan, and Charlton Heston, and led the union in a 13-week strike a year later over such issues as actors' pay for films made for the new cable television industry.
Schallert died at the age of 93 in his home near LA this past May.