Flag Day, which conveniently coincides with the Army's birthday, is one of those holidays that we love. It gives us a good reason to fly our flag proudly and to display our Americana décor. It's also a great opportunity to teach our children all about Old Glory.
In this area of history, however, you may be a little rusty. Or you might be looking for new ways to teach your kids about it. We've compiled some resources for you, and for kids of all ages, to enjoy learning a little more about American history.
Books
For preschoolers, alphabet books are always a hit. Options like "F Is for Flag," "L Is for Liberty" and "A Is for America" give them simple, colorful ways to learn about what the flag and our country represent.
Related: History of Flag Day, More Articles
Elementary school-aged kids have many options when it comes to reading material, and books about the flag are no exception. Those learning to read may enjoy "Betsy Ross and the Silver Thimble," while those who are already independent readers will love "The Flag Maker."
Middle-grade readers and young adults are harder to select books for, but Ann Rinaldi has a great historical fiction series that features young women. Her "The Secret of Sarah Revere" may be the place to start.
Movies and YouTube Videos
While not specifically about Flag Day, the "National Treasure" movies are a great intro to some American history. They can serve as a fun starting point for kids to ask more questions or express interest in a specific part of history.
YouTube videos are another way kids learn, especially school-aged kids. For younger children, this quick video teaches the very basics of the American flag, while this one is a bit more "fun" for older kids. As with all videos online, give it a quick preview first and make sure you're nearby for when it starts auto-playing the next video.
Activities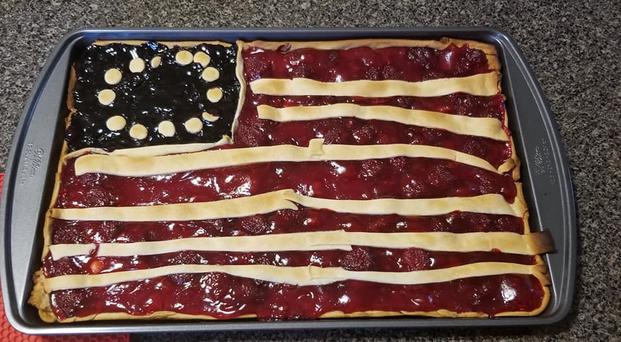 There's no shortage of activities on Pinterest to commemorate Flag Day, Independence Day and American history. But if you want to think outside the box, consider making a dessert fashioned after a flag or baking star-shaped cookies and talking about the states they may represent.
There are also coloring sheets galore, American flag puzzles and crafts that require construction paper, glue and glitter. Think popsicle stick flags, wind chimes and beads.
Learning about the flag and what it represents is important for any family. While your military family may fly your flag every day, your neighbors may not. Perhaps this is an opportunity to reach out to them and bridge that divide just a bit.
Keep Up with the Ins and Outs of Military Life
For the latest military news and tips on military family benefits and more, subscribe to Military.com and have the information you need delivered directly to your inbox.
--Rebecca Alwine can be reached at rebecca.alwine@monster.com. Follow her on Twitter @rebecca_alwine.