How can your company show your support for recruiting and retaining veterans while highlighting your values and job opportunities? The Veteran Talent Portal by Military.com offers employers the opportunity to build a customized career portal intended to recruit veteran candidates directly from Military.com. With more than 10 million members, we offer employers the opportunities to utilize our content marketing strategies and creative expertise to reach veteran candidates on Military.com.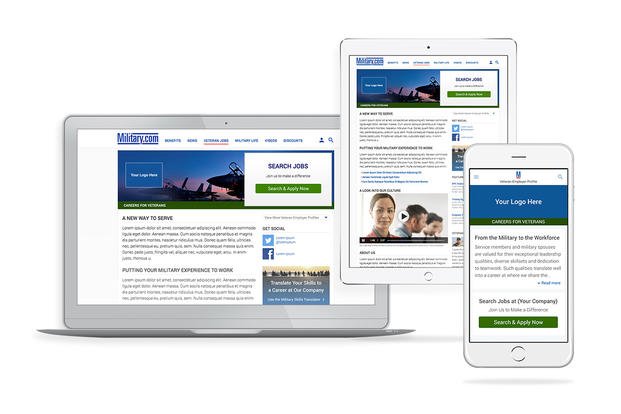 Key Features
Superior Experience
Tell your company story with a dedicated landing page that includes an overview, videos, articles and veteran employee success stories.
Enhanced Outreach
Integrate your social media networks and let veteran job seekers connect to you in additional ways.
Custom Approach
Customize your portal to match your company's look and feel by incorporating your brand and messaging. 
Creative Assistance
Need creative assistance? We will create your digital presence and produce content that appeals to veteran job seekers.
Analytics
Keep track of your site's performance with in-depth analytics and understand job seekers' behavior.
Promotion
Advertise your brand within Military.com's newsletters. You can also get promoted as a Featured Employer on the Military.com Veteran Employment Center.