In 1974, during his 1973-1976 service in the Marine Corps, Leon Spinks earned a bronze medal in the light heavyweight division at the inaugural World Amateur Boxing Championships in Havana.
He then won the 1975 Amateur Athletic Union title and was runner-up in the finals of the 1975 Pan American Games. In 1976, he clinched the gold medal in the light heavyweight division at the Olympic Games in Montreal.
Spinks gained the reputation of being one of the best amateur boxers in the world by registering 133 knockouts over a three-year period.
Read Next: Ali: Conscientious Objector or Draft Dodger?
When he enlisted in the Marine Corps, boot camp was 13 weeks long. However, he remained in boot camp for six months at Marine Corps Recruit Depot, San Diego, because he was said to have had trouble adjusting to military structure.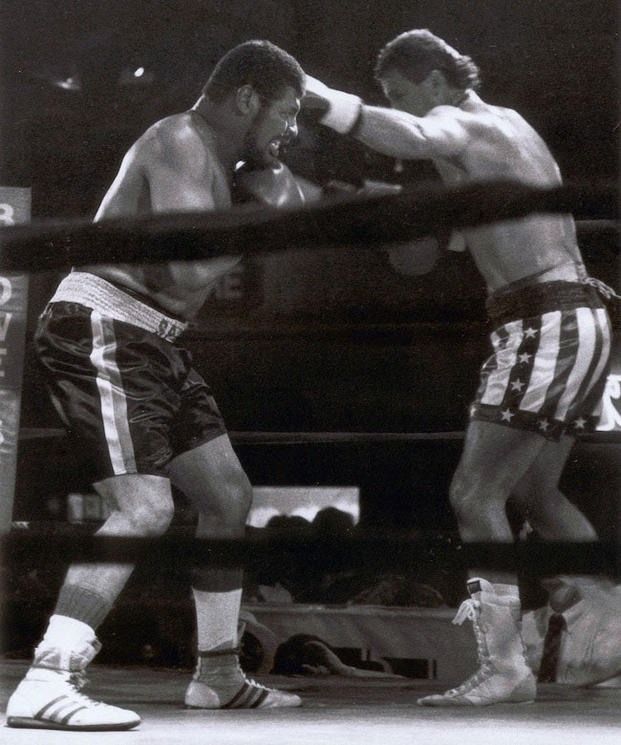 But he and his drill instructors persevered, and Spinks finally graduated from Platoon 3090 in December 1973. He then joined the All-Marine boxing team at Camp Lejeune, North Carolina, which was a good fit for his tremendous talent, energy and drive.
When Spinks stepped into the boxing ring at Camp Lejeune for the first time, Marine Corps assistant coach J.C. Davis, who became the first Black Marine Corps boxing coach in 1967, immediately knew he had an incredibly talented young man. Within 15 seconds, Spinks knocked out his opponent.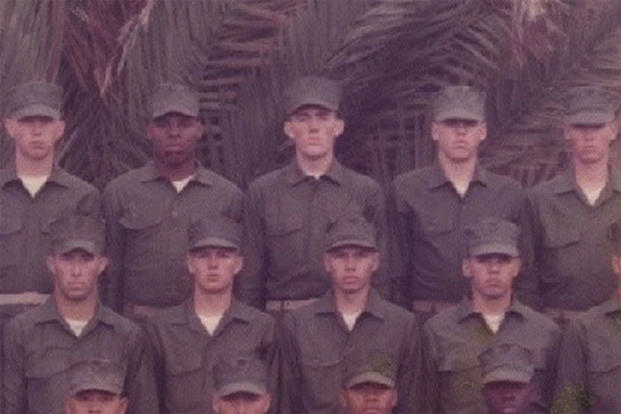 "I mean Leon did that combination -- boom, boom -- and this guy was out," Davis said then. "I looked at the time, and I looked at [the head coach], and I said, 'S---, we've got a champion.'"
Marine Corps Sgt. Terry Jamerson, stationed at Camp Lejeune in 1976, watched Spinks spar at the gym. After Spinks knocked out his sparring partner, "he looked at me and said, 'Would you spar with me? You look big enough,'" Jamerson said. "I told him that I am not an idiot and would only watch. I got his autograph that day."
On Feb. 15, 1978, in Las Vegas, in one of boxing's greatest upsets, Spinks won a split decision over heavyweight boxing champion Muhammad Ali after going 15 rounds. Spinks became the heavyweight champion after only eight professional bouts, and he was the only man ever to take a world title away from Ali in the ring, as Ali's other losses were either in nontitle bouts or in world title fights where Ali was the challenger.
On Sept. 15, 1978, Ali regained his title in a rematch.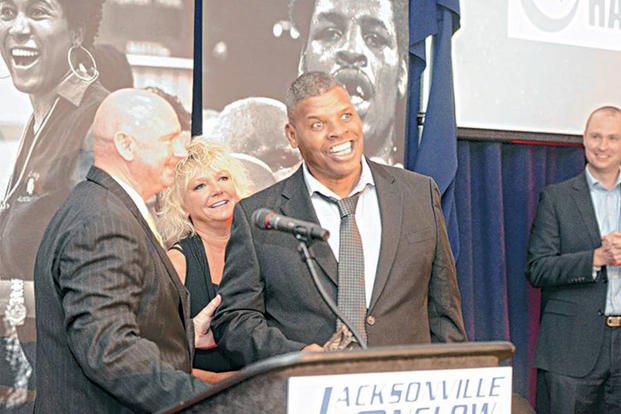 Spinks is a 2016 All-Marine Boxing Hall of Fame member. He was also inducted into the Jacksonville-Onslow Sports Commission Hall of Fame in Jacksonville, North Carolina, April 12, 2018.
Retired Marine Corps Lt. Gen. Ronald L. Bailey attended the 2018 induction and watched his friend get inducted.
Keep Up With the Best in Military Entertainment
Whether you're looking for news and entertainment, thinking of joining the military or keeping up with military life and benefits, Military.com has you covered. Subscribe to the Military.com newsletter to have military news, updates and resources delivered straight to your inbox.