At the end of 1967, an enlisted Army intelligence analyst made a critical discovery: Some 50,000 Communist troops were preparing for a massive assault. The planned attack would come at the end of January 1968, during the Vietnamese New Year holiday.
Spc.7 Doris "Lucki" Allen was one of very few intelligence analysts from the Women's Army Corps (WAC). She volunteered to serve in Vietnam at age 40 and was one of very few women to serve outside the nursing corps. Moreover, she was a Black woman at a time of social and political upheaval back at home.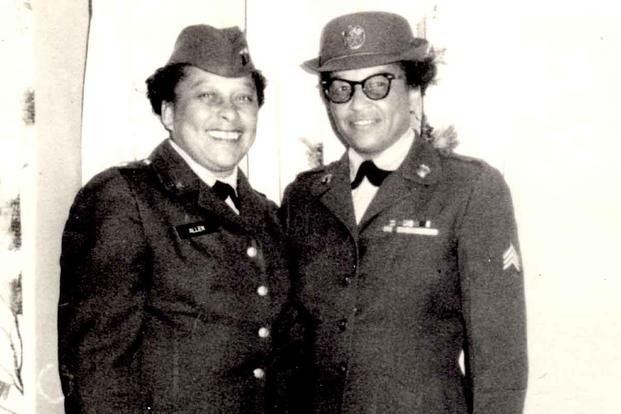 None of that mattered at that moment. Allen believed a country-wide offensive was about to begin and submitted a report warning about an attack from "50,000 Chinese" troops, instead of the Viet Cong. When Allen submitted her warning, U.S. troops had 30 days to prepare.
Her superiors disregarded the report. It was a major intelligence failure, not just in the history of the Vietnam War, but in the history of military intelligence.
Allen first enlisted in the Army in 1950 and spent a good portion of her career in public affairs. In 1963, "Lucki" entered the intelligence career field and became the first woman to graduate from the Army's intelligence school as a prisoner of war interrogator.
She soon transferred to the Army Language School in California to learn French and teach Spanish, because it was the only transfer she could get. By the time she volunteered for duty in Vietnam, she was 40 years old, but her knowledge of French and background in intelligence was a critical skill. She was sent to Long Binh in 1967.
For women who weren't serving as nurses, military intelligence was one of a handful of jobs available. For three years, Allen sifted through loads of data and documents in Vietnam, searching for patterns and secrets.
Right away, Allen's abilities paid off. In one of her earliest reports, she was able to save the lives of 101 U.S. Marines fighting in Quang Tri Province. But even then, she struggled to be taken seriously by her chain of command.
"I asked myself why they weren't listening and why I wasn't being heard," she told an Army interviewer in 2012. "I just recently came up with the reason they didn't believe me; they weren't prepared for me. They didn't know how to look beyond the WAC, Black woman in military intelligence. I can't blame them. I don't feel bitter."
It was three months into her tour at Long Binh that Allen started seeing the enemy prepare for what we know today as the Tet Offensive. She told her superiors that the U.S. needed to "get its stuff together," because something big was about to happen. She tried to send the report up her chain of command, but to no avail.
When the holiday came, so did the attack.
The Tet Offensive wasn't the only attack Allen saw coming. Sifting through intelligence, she predicted attack after attack all over the country. She sent out so many warnings that her name ended up in captured enemy documents, which is how she learned the Viet Cong had a price on her head.
Allen's bounty actually came up in more than a handful of documents.
"The first time? I thought: 'Hey! Hey! I'm important! Thank you, thank you!'" she told the Vietnam Veterans of America in 1999. "All right! I'm important. ... The third time I saw it, I knew it was time to come home.''
She spent three years in Vietnam, in three separate -- often frustrating and at times heartbreaking -- tours. Most of it was spent in Long Binh, but she finished her time in Saigon, leaving in September 1970.
"A lot of my time was spent really enjoying the camaraderie,'' she said. "There was a togetherness in Vietnam you wouldn't believe. Most of the prejudices, for a while, went away ... there was a togetherness that I think you can only get in times of peril.''
Allen earned three Bronze Stars during her Vietnam service. When she returned to the United States, she became the first official full-time female instructor of the Army Intelligence School Interrogator Prisoner of War Course. She later became a counterintelligence specialist and was inducted into the Military Intelligence Hall of Fame, only the second Black woman to receive the honor.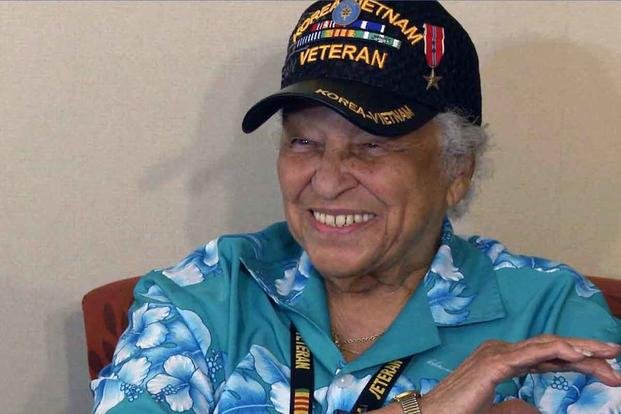 Allen retired from the military as a chief warrant officer and later earned a doctorate in psychology.
She recounted her time in the military and in Vietnam in her 2014 memoir, "Three Days Past Yesterday: A Black Woman's Journey Through Incredibility."
-- Blake Stilwell can be reached at blake.stilwell@military.com. He can also be found on Twitter @blakestilwell or on Facebook.
Want to Learn More About Military Life?
Whether you're thinking of joining the military, looking for post-military careers or keeping up with military life and benefits, Military.com has you covered. Subscribe to Military.com to have military news, updates and resources delivered directly to your inbox.