Colin Powell was the 10-year-old son of Jamaican immigrants in 1948 when President Harry S. Truman ordered the desegregation of America's armed forces.
As the 10-year-old boy would say 50 years later, "This isn't ancient history; this is my generation."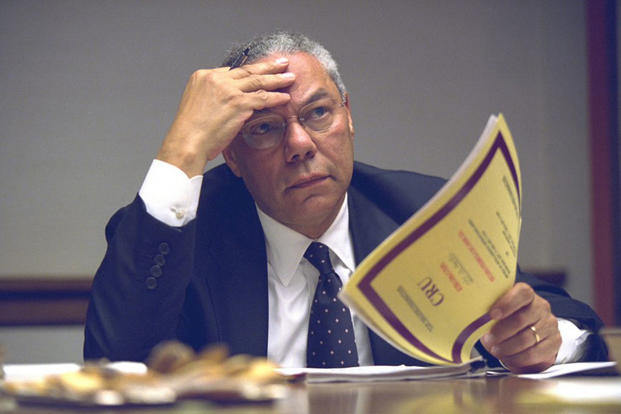 Racism was far from gone by the time Powell became an Army officer. But you wouldn't have been able to tell by Powell's meteoric career. After graduating from City College of New York with an ROTC commission as an Army second lieutenant, Powell became an Airborne Ranger and served two tours in Vietnam. His commands included a battalion, a brigade and the Army's V Corps, while his awards included two Presidential Medals of Freedom, the Defense Distinguished Service Medal (with three Oak Leaf Clusters), a Purple Heart and numerous decorations from other countries -- even British knighthood.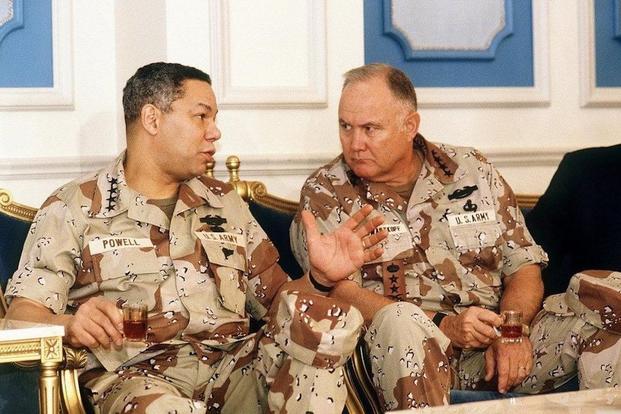 From Oct. 1, 1989, to Sept. 30, 1993, the boy from Brooklyn, N.Y., served as chairman of the Joint Chiefs of Staff, the principal military adviser to Presidents George H.W. Bush and Bill Clinton. Upon retiring from active duty in 1993, Powell wrote his autobiography, "My American Journey," and began a busy lecture circuit. Powell served on the board of several organizations, including the Board of Trustees of Howard University, the United Negro College Fund and The Boys & Girls Clubs of America.
Frederick Douglass wrote, "Once you put upon the Black man brass that says 'U.S.' ... make him a soldier of the nation ... then no power on earth could deny him ever the full rights of citizenship." But it wasn't enough for the president to sign an order. The military had to create an atmosphere where, in Douglass' words, you "show that [the Black man] is the equal to any other soldier." It took time, but Powell realized the promise of those words. In a 1996 speech, the former chairman described himself as "a retired soldier, a fellow citizen who has lived the American Dream to the fullest."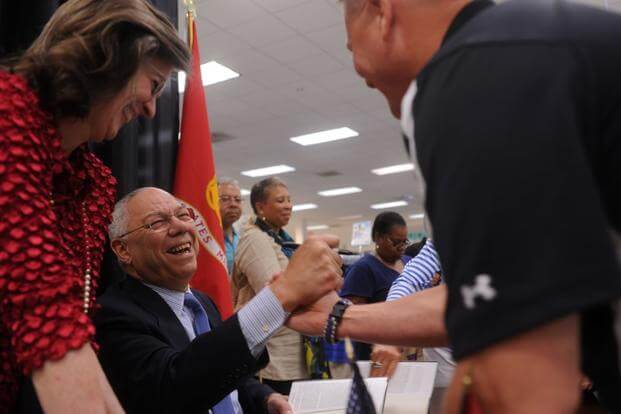 In January 2001, when President George W. Bush took office, Powell again took an oath to serve the U.S. government -- this time as the country's first Black secretary of state.
Read more about Gen. Colin Powell.
Interested in Joining the Military?
We can put you in touch with recruiters from the different military branches. Learn about the benefits of serving your country, paying for school, military career paths, and more: sign up now and hear from a recruiter near you.