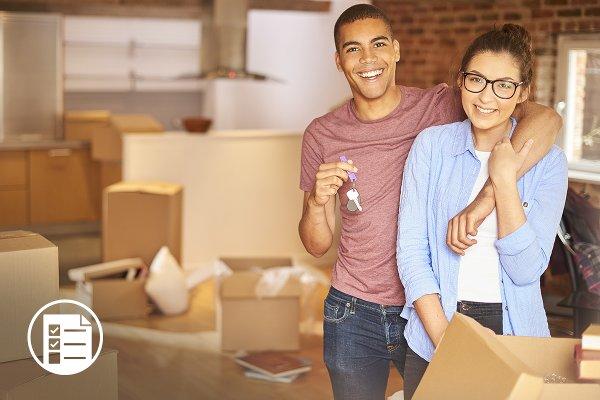 The first step to getting a VA loan is determining your eligibility. This section provides information on requirements for VA loan eligibility, and the eligibility application process.
What Is the Minimum Credit Score for a VA Loan?
While some types of VA loan refinancing won't use your credit score, for your initial VA loan most lending institutions will use a benchmark of some kind.  On average, that number is around 620.
What Are the Requirements for VA Loan Programs?
You have completed at least 90 days of active duty service.
You have at least six years of service in the Reserves or National Guard .
You have served at least 181 days of active duty service during peacetime.
You have 90 days of cumulative service under Title 10 or Title 32. For Title 32 service, at least 30 of those days must have been consecutive.
You're the spouse of a military service member who died in the line of duty, or as a result of a service-related disability. (Read More: VA Loan Eligibility for Surviving Spouses)
What Do I Need To Secure a VA Loan?
In order to qualify for a VA loan you'll need to provide your lending institution with a COE, or Certificate of Eligibility. The process to obtain a COE involves obtaining proof of service and filling out the right paperwork for your military branch.  You can apply online or print out a COE request from the VA website.  If you have access to your eBenefits portal you can receive your COE confirmation in just a few minutes. If you print out your form and wait for a mail response, expect the Certificate of Eligibility to take between 4 and 6 weeks.
What If I Don't Meet The Service Requirements for a VA Loan?
According to the VA, you may still be able to get a COE if you were discharged for one of these reasons:
Hardship
The convenience of the government (you must have served at least 20 months of a 2-year enlistment)
Early out (you must have served 21 months of a 2-year enlistment),
Reduction in force, or Certain medical conditions
A service-connected disability (a disability related to your military service)
Find a VA Loan
The first step in a purchase or refinance with a VA loan is to get rate quotes from multiple lenders. Often, your lender will then guide you through the rest of the process, from COE to closing.