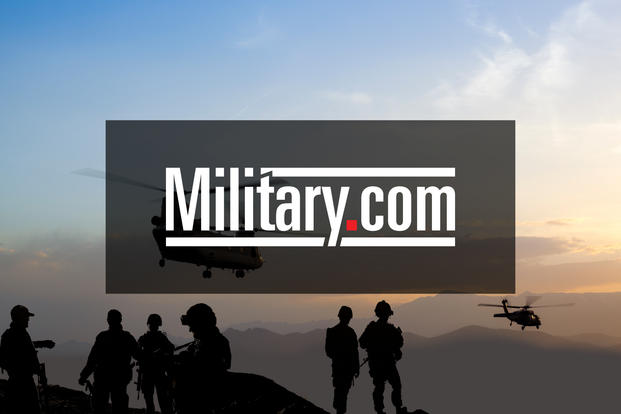 VA Loan Information
For most service members and veterans who qualify, a VA loan is one of their most valuable benefits and a no-brainer over a traditional mortgage. If you qualify, you can buy or build a home or refinance an existing mortgage with as little as $0 down, great rates and financing with no mandated cap.
This section features information and answers to common questions about VA Loan benefits. Get important tips, and find contact information for regional loan centers.
Ready to start the VA loan process? Read about how to confirm your eligibility for a loan.
What does a successful VA loan recipient look like? 
Veterans and service members will need to meet credit, income and other requirements set by the VA and the lenders that actually make these loans. There's a range of steps veterans can take to put themselves in great position to maximize their VA loan benefits.
Credit score - VA borrowers will need to meet a lender's minimum credit score requirement. That benchmark is typically lower than what you'll need for both conventional and FHA loans.
Healthy debt to income ratio - The VA generally wants your debt to income ratio at or below 41%, but it's possible in some cases to exceed that threshold and obtain financing. In those cases, the veteran is typically going to need to meet additional requirements.
Employment and income - Lenders want to make sure you can afford the mortgage payment, along with other monthly necessities. They're also looking for evidence that your income is stable, reliable and likely to continue.
Cash on hand - The single biggest benefit of VA loans is the ability to purchase a home with no money down. Most VA buyers take advantage of this significant financial opportunity. But successful VA borrowers will have some cash on hand to begin the process. 
Being pre-approved - Getting pre-approved for a VA loan is a critical step. Your pre-approval letter will give you a clear sense of your purchasing power. It will also show sellers and real estate agents you're a serious homebuying candidate.
Can I buy a house with my VA loan if I'm overseas?
Yes, you can purchase a home using your VA loan benefits while overseas. Keep in mind there are some regulations in place to protect your personal information. Providing a power of attorney that can manage your home purchase while you're away can help streamline the process.
Should I stay in military housing or buy a home with my VA loan benefit?
Making the decision to stay in military housing or to purchase your own home is complicated. There are a lot of factors you'll need to take into account before you make your decision. There are many pros and cons to think about. Our military housing vs. home purchase guide can give you some perspective, and hopefully it'll make your choice a bit easier.
How many VA loans can I have at the same time?
It's possible to have more than one VA loan but it's not common. Military reassignment is the most common reason for multiple VA loans. If the VA homeowner has VA loan entitlement (second-tier entitlement) the VA will typically allow a second home to be purchased up to the remaining entitlement amount. Veterans still need to qualify.
What is the monthly payment on a VA home loan?
Your VA loan monthly payment will vary depending on home purchase price, interest rate, down payment, credit score and even home location. We've created a user-friendly VA loan calculator so you can get a rough estimate of your cost breakdown per month.
Can I refinance my VA loan?
Yes, of course you can refinance your VA loan! There are several VA loan refinance programs available, including the cash out refinancing program as well as the streamline refinance option.
VA Loan Refinance Options
Cash out refinance replaces VA or conventional mortgage with a VA loan. An option to turn home equity to cash. You can use a cash out refinance loan to consolidate debt, make home improvements, pay for college or buy property.
Streamline refinance, also called the Interest Rate Reduction Refinancing Loan (IRRRL), allows both active service members as well as veterans to refinance their VA loan with the least amount of hassle possible. It's a fast and affordable way to refinance your VA loan with no credit score requirement, income verification or bank account verification.
VA Loans: What You Need to Know
VA loans make home buying more affordable for millions of veterans and active service members. Find everything you need to know about VA Loan Programs.
VA Loan Resources
Do you have more questions about your VA Loans? These resources contain tips and important information to help you get the most out of your VA Loan benefits. Find contact information for regional loan centers.