After exercising in the heat (whether in a humid or arid environment), a great cooldown option is to jump into a pool or safe body of water. Before entering the water, you may think you have nothing left in the tank, especially if you're sweating profusely after getting hot and tired.
After 5-10 minutes of cooling down in the water, you may find a second wind. Body heat and fatigue go hand in hand, so the sooner you can cool yourself, the quicker you can find some fuel in the tank to keep going.
Here is one of my favorite cooldown routines after a hot workout. You'll need access to cool water for this activity.
Walk in chest deep water for five minutes and dunk your head underwater every minute, which will help to maximize the cooling effect of the water. While you are doing this, drink a bottle of water with electrolytes at the same time.
After this, you may feel better and ready to continue training, but keep it light and focus on technique swimming for 10 minutes, resting as needed. This obviously will work best in cool water. Some pools can get hot in the summer and not even be refreshing if the water temperature gets too high.
After 10 minutes of a light swimming workout, tread water for 10 minutes by using a combination of arms and legs, all arms and no legs, and all legs and no arms. This is a great cooldown mobility activity for the hips, knees, shoulders and elbows.
The grand finale is to go back to the shallow end and do dynamic stretches in chest deep water to loosen up the joints with the water acting as resistance. Just a few minutes of soaking in cool water may be the very thing that allows you to keep moving for military training, sports practice or competition.
If you still are overheated and lethargic, you have no business going back and making the condition worse as things can get very serious in just a few minutes.
If you don't have access to a pool, lake or ocean, find a water hose (or an actual shower) and cool down for 5-10 minutes. This should help before you get overheated.
If you must go back out into the heat again (work, sporting events or other activities), this will help you last a little longer, avoid overheating and not become a heat casualty.
This cooldown workout is useful in the following situations:
1. Military training (long rucks or runs, outdoor PT, general training on a hot day)
2. Young athletes at practice or preseason workout, sports tournaments and summer camps
3. Manual labor, yard work, other outdoor chores
If you stay hydrated and sip throughout the day, add electrolytes (salt and potassium) to drinks and food, find shady places to cool yourself, go to the pool for a few minutes, wear light- or white-colored clothing and take frequent breaks, you can endure long days of activity outdoors in the summer heat.
Do not neglect your hydration by consuming things, such as caffeine, nicotine and alcohol, that dehydrate you when you're not working. These substances will force you to play catch-up in the evening if you want to be prepared for the next day of activities in the heat.
The goal is to avoid symptoms that can become serious (and deadly) very quickly if you do not stay on top of your cooling, hydration and electrolytes.
Many military members ruin their chances of completing training programs by becoming a heat casualty so hydrate, hydrate, hydrate and add electrolytes.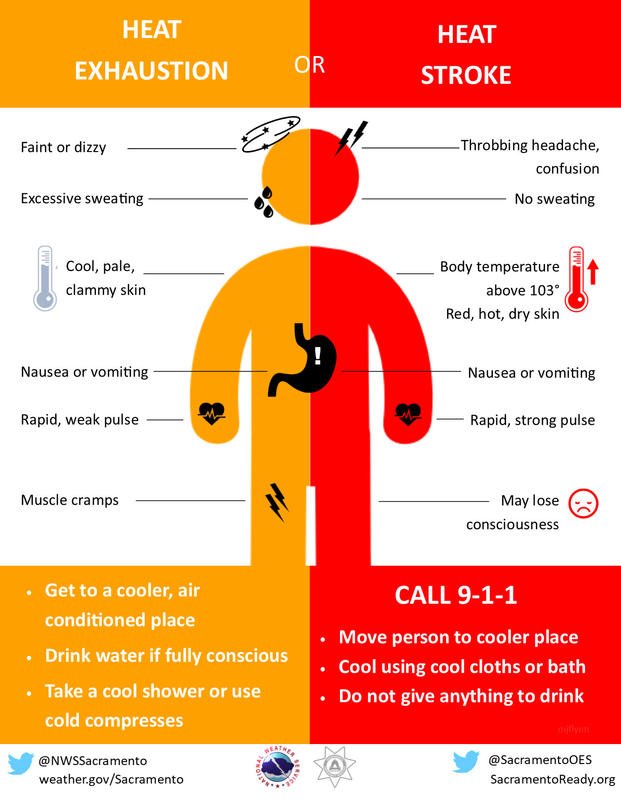 Stew Smith is a former Navy SEAL and fitness author certified as a Strength and Conditioning Specialist (CSCS) with the National Strength and Conditioning Association. Visit his Fitness eBook store if you're looking to start a workout program to create a healthy lifestyle. Send your fitness questions to stew@stewsmith.com.
Want to Learn More About Military Life?
Whether you're thinking of joining the military, looking for fitness and basic training tips, or keeping up with military life and benefits, Military.com has you covered. Subscribe to Military.com to have military news, updates and resources delivered directly to your inbox.