The trials of 2020 have caused military members, athletes, avid fitness enthusiasts and many in the fitness business to change our practices with regard to our health, wellness and overall human performance.
But as much as we all wanted to see 2020 in the rearview mirror on Jan. 1, we will be relegated to our "new normal" for the near future.
So how does that affect you? Here are a few ideas that have been shared this year as many of us have learned to train smarter and do more with less.
Pools
There are still a few options if you like to swim but the pools are closed.
1. Increase other forms of cardio activity
You can always walk, run, ruck or bike. If you have the equipment, you can row or use an elliptical machine in place of swimming. For every 500 meters that you'd swim, do 10 minutes of extra cardio (either non-impact or progress with walk, run or ruck).
2. Get a Swim Bungee
You can hook a swim bungee (basically a belt with a rubber band) to a pier piling on a lake or use it in a small backyard pool, even if it is three feet deep and above ground. You can turn any body of water into an endless pool using this $20 device.
3. Open Water Swimming
If you are near a safe body of water and you are a good swimmer, you can find a group of avid swimmers to join you for morning swims, especially if all the local pools are closed.
Gyms
If the gyms are closed, there are many options if you like lifting or calisthenics.
1. Calisthenics/Cardio
A cycle of calisthenics workouts that adds a variety of cardio options will burn a lot of calories and help you get to, stay at or improve military PT conditioning levels. You can find many calisthenics workout ideas at the Military Fitness Pages.
2. Get Creative
Developing homemade exercise equipment has been a fun and useful challenge this year. With homemade sandbags, squat racks, buckets of water or ammo cans, you can get many of your old lifts done with a dose of creativity and minimal monetary investment.
Here are some of my favorites of 2020:
Homemade Squat Rack
Here is all you need (plus a sturdy place to hang them like a pullup bar):
2 x 4-foot pieces of chain (1/4" Type 304, stainless steel chain)
2 x oval carabiners (304 stainless steel carabiner oval screwlock quick link lock ring)
2 x 3/8 clevis slip hooks
A sturdy place like a pull-up bar to hang them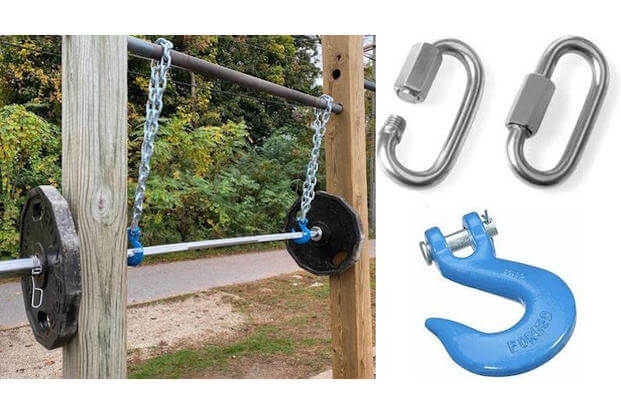 We call these sand babies, because you have to take care of them and not drop them. We make these with a $5 bag of play sand and duct tape.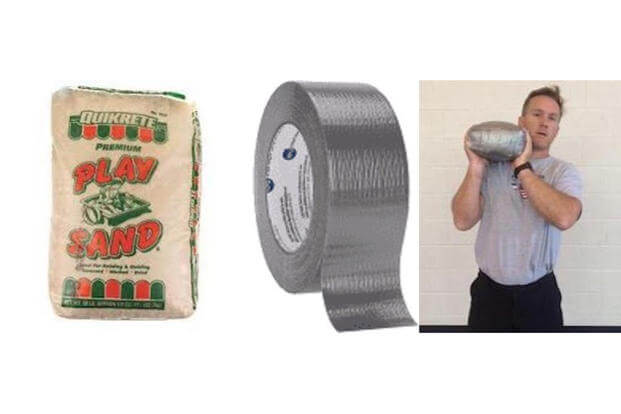 Here is how you do it: Make a small hole in the top of the sandbag and take out about 10 pounds of sand. Now, you have a 40-pound sandbag that needs compacting and securing. Roll the top near the small hole and start duct-taping it. You may go through two rolls of duct tape until it is solid.
These sand babies are great for push presses, chest carry lunges, chest carry sit-ups, shoulder carry squats and runs. In fact, we use these to simulate log PT. Check out the Sand Baby Murph Workout.
5-Gallon Bucket or Water Jugs
These are classic military-grade water jugs and standard hardware store 5-gallon buckets that carry more than 40 pounds of water. You can easily do carries and lifts with these pieces of equipment. Doing hills, stairs and farmer walk exercises with two of these in your hands will work the lungs, legs and grip muscles. If you prefer a more durable option, you can buy sandbags with handles.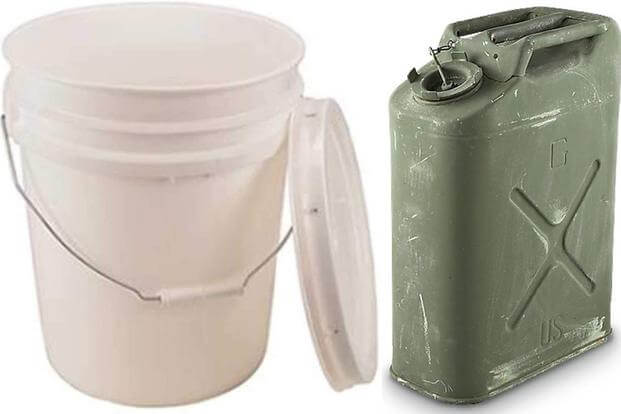 Other No-Brainers
Don't rule out these classic home gym additions. Many got through their resistance training sessions using a few dumbbells, TRX and rubber bands. With these few items, you can do most of your exercises and make calisthenics a little bit harder too.
Online Options
Go online and take a home workout, yoga class or other workout as there are many free options on YouTube that can give you something new to try.
Interesting Things to Watch in 2021
The Army will need to deliver new information to Congress about the Army Combat Fitness Test, or ACFT. The newly passed defense policy bill for 2021 puts a hold on the test's rollout until an independent study can demonstrate how the more demanding test will affect recruiting and retention. Early results indicate that many are having trouble passing the test, and women may find it more difficult than men to meet the standards.
For the longest time, the military and other groups have advocated other exercises in place of sit-ups. That goal has been accomplished with the addition of plank poses for many of the military branches, but the new leg tuck (hanging knee to elbow movement) is crushing most people who fail. The rollout of this test of record has been long and difficult for the Army, so expect to see some changes.
If you're one of those who is failing the leg tucks, why not practice them?
Here's my Leg Tuck Tip: Practice pull-ups and hanging knee-ups as part of your regular training week. The leg tuck is basically a half pull-up and high vertical knee raise in combination that also requires grip strength. The time required and the equipment costs of this test are large, so things could change, largely due to time and budget. Stand by and watch this space!
I hope we will be back at full capacity in gyms, pools and other fitness training locations sooner rather than later. In the meantime, take comfort that you are able to do something with the least amount of equipment available. Learning how to train in the comfort of your own home is priceless and will be a skill in your backpack of tips and tricks for those future times when you cannot make it to the gym.
-- Stew Smith is a former Navy SEAL and fitness author certified as a Strength and Conditioning Specialist (CSCS) with the National Strength and Conditioning Association. Visit his Fitness eBook store if you're looking to start a workout program to create a healthy lifestyle. Send your fitness questions to stew@stewsmith.com.
Want to Learn More About Military Life?
Whether you're thinking of joining the military, looking for fitness and basic training tips, or keeping up with military life and benefits, Military.com has you covered. Subscribe to Military.com to have military news, updates and resources delivered directly to your inbox.